'Fortnite' Racetrack & Dance Club Location Overtime Challenge Guide
Fortnite 's Overtime Challenges continue, and the final batch asks players to search for Chests and ammo at a Racetrack or Dance Club. In this quick guide, we'll tell you where to find both spots on the Battle Royale map. We'll also share a few tips for where those precious collectibles might be found.
Search Chests or Ammo Boxes at a Racetrack or a Dance Club in Fortnite
Just like the RV Park and Motel Challenge before this one, players are required to find seven Chests or Ammo Boxes at each of these two locations. There are plenty of opportunities to find loot in both places, but here's a few hints about where to look.
Racetrack: The curved Racetrack in Paradise Palms is one of the most clearly defined spots on the Battle Royale map. You can see its location in the image below.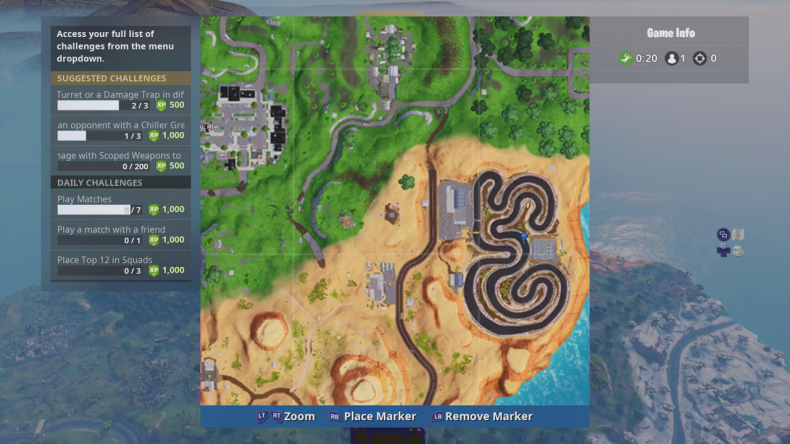 With regard to Chest and Ammo Box locations in the area, here are a few suggestions.
As you can see, the Racetrack is divided into three different buildings. You're most likely to find loot inside those buildings.
Ammo Boxes and other goodies line the actual track as well.
Dance Club: The Dance Club is south of Shifty Shafts, where Flush Factory used to be. Find it marked on the map below.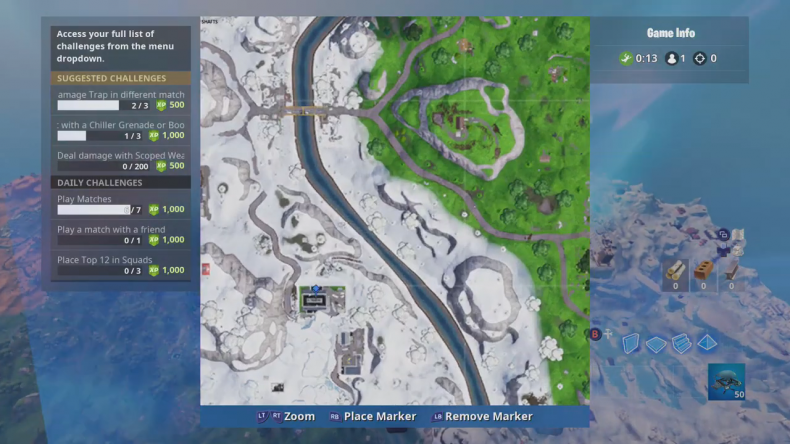 The most obvious spot to find Chests and Ammo Boxes is inside the club on the balconies.
There are additional sources of loot in some of the smaller rooms off to the side as well. Search the bathrooms and offices to increase your chance of success.
That's all you need to know to finish off the last wave of Overtime Challenges. If you managed to complete them all, congratulations on your free Season 8 Battle Pass. For more help, read our guides for the Motel, RV Park and Waterfall challenges.
Fortnite is available now on PS4, Xbox One, Switch, PC and mobile. Overtime Challenges will be live through the end of Season 7.
What are your thoughts on the Overtime Challenges so far? Were you able to find the Dance Club and Racetrack? Tell us in the comments section!