'Fortnite' Season 4 Teaser Adds Wonder Woman Skin, Is DC Involved?
Fortnite Season 4 is nearly upon us, and that means it's time for new skins. Epic revealed a Flash teaser on Thursday, but has replaced that image with a new one. This time the Flash has been joined by a character who looks a lot like Wonder Woman. In place of the previous "battle, adapt, win" slogan, the tweet now tells players to "fight with honor."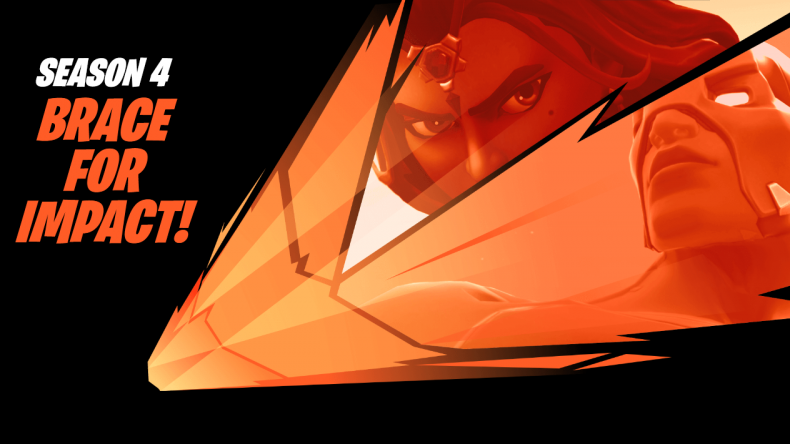 The mentions of honor paired with the tribal jewels on the character's forehead are strong callbacks to the themes of Wonder Woman. When considered alongside the a Fortnite Flash skin, it's essentially confirmed that Fortnite Season 4 will be focused on the cosmetic stylings of Superheros.
It's also worth noting the licensing lineage of the characters involved. Both the Flash and Wonder Woman are high-profile members of the DC Extended Universe. This very deliberate pairing has given rise to speculation that the popular media brand might actually be involved in a content partnership with Epic Games. After all, Chinese company Tencent owns a 40 percent stake in Epic Games, and Tencent previously collaborated with DC on Batman cosmetics for Arena Of Valor.
While licensing is almost always a complicated web of relationships, Epic's ties to DC seem strong enough that the licensee might have an official presence with regard to Season 4. Considering the skins we've seen so far only resemble DC characters, the rollout is starting to look suspicious. As Marvel ramps up hype for Avengers: Infinity War, it's not unreasonable to think a strong counterpunch from DC might involve a zeitgeist game like Fortnite.
Given that we've only seen two days of skin teases for Fortnite Season 4, time will tell when it comes to how DC may or may not relate to the upcoming festivities. If a Spider-Man design is revealed tomorrow, for example, all this speculation would be effectively moot.
Regardless of how the teases roll out, it's clear that Superheroes will be heavily involved with Fortnite in the weeks ahead. As meteor showers continue to damage key parts of the Island, it's believed these saviors will arrive on the tails of comets. For those still holding onto lingering theories about aliens, those thoughts are almost entirely disproven by now (unless you're talking about Superman.)
A date for Fortnite Season 4 has not been announced, but we expect it will launch sometime between April 30 and the Weekly Reset on May 4. Epic has not offered any specifics beyond these teasers.
Fortnite is in early access across PS4, Xbox One, PC and iOS.
What are your thoughts on this Wonder Woman skin and the Superhero theme for Season 4? Tell us in the comments section!
'Fortnite' Season 4 Teaser Adds Wonder Woman Skin, Is DC Involved? | Gaming