Four Children Killed by Israeli Airstrike on Gaza Beach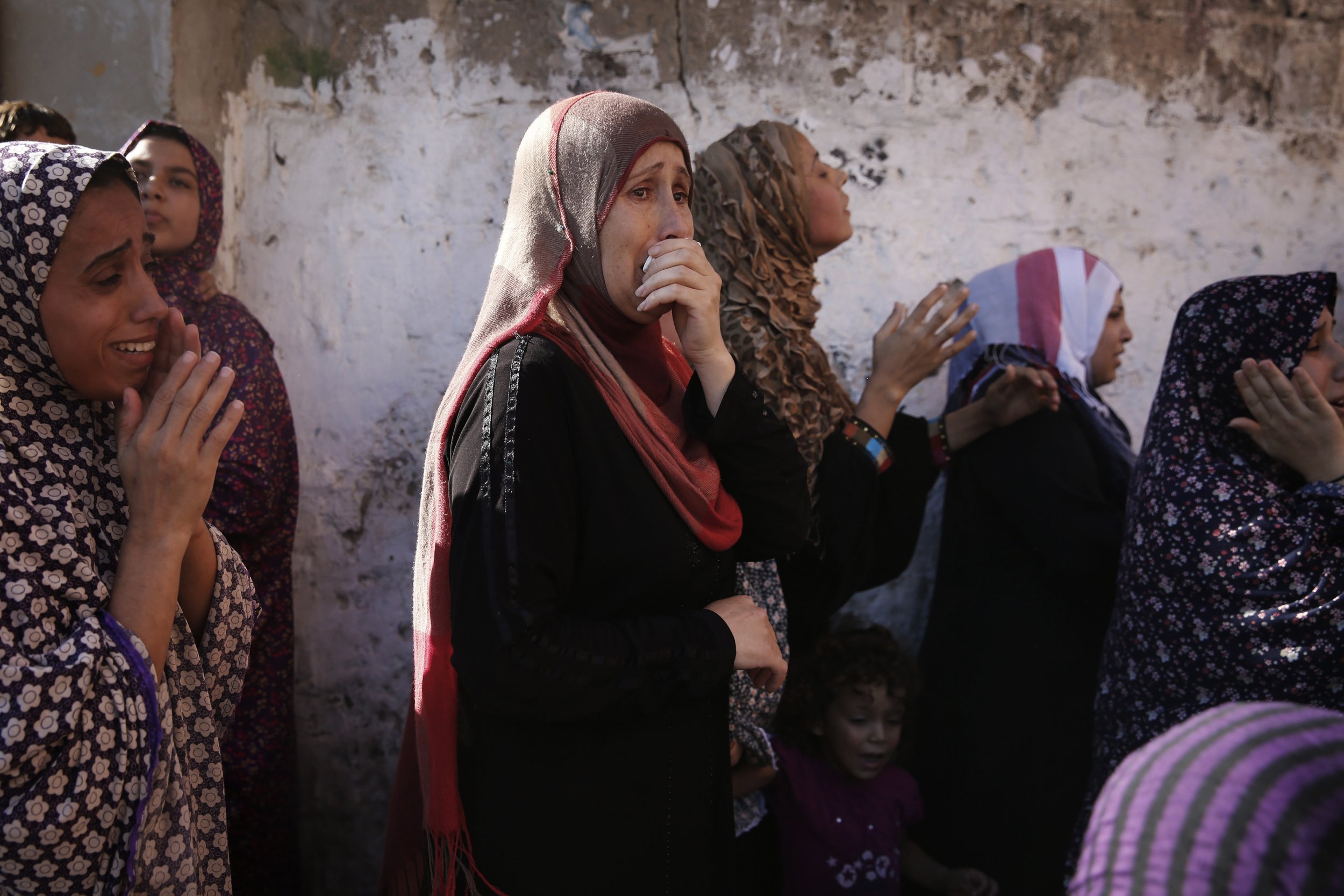 Four Palestinian children were killed by an Israeli airstrike on a Gaza beach this afternoon as the Palestinian death toll in the ongoing conflict between Israel and Hamas exceeded 200 on day nine of fighting. So far 43 Palestinian children have been killed in the conflict, and 1,600 Palestinians have been wounded, according to NBC News. One Israeli has died.
Reports coming in from Gaza show that the shelling happened near al-Deira hotel, the base for many journalists covering the conflict, some of whom reportedly tried to give medical assistance to the children. The dead have been identified as Ismael Mohammed Bakr, 9; Ahed Atef Bakr, 10; Zakaria Ahed Bakr, 10; and Mohammed Ramez Bakr, 11, according to Washington Post Jerusalem bureau chief William Booth, citing Gaza health officials. The four boys were all members of the same extended family.
Journalists from NBC News witnessed the attack and say that the children were playing soccer with journalists on the beach just moments before the shelling. Three other children survived but were wounded, one critically. Zakaria's father told NBC News, "He was my only son.... He died with his cousins, they all died together."
The Guardian's Peter Beaumont also witnessed the attack, and wrote a firsthand account earlier today. After witnessing a shelling, he describes the aftermath.
"The children are brought up next. Pulling up the T-shirt of the first boy, who looks about 8 years old, we find a shrapnel hole, small and round as a pencil head, where he has been hit in the chest over the second rib. Another boy, a brother or cousin, who is uninjured, slumps by the wall of the terrace, weeping by his side."
Photos have emerged on Twitter of the distraught families of the boys, along with residents filling the streets en route to their funeral. An extremely graphic video shows the aftermath of the beach attack, and the bodies of the cousins being dragged away. Haaretz reports that witnesses say after the first bombing, they saw the four boys running away, only to be killed by a second shelling.