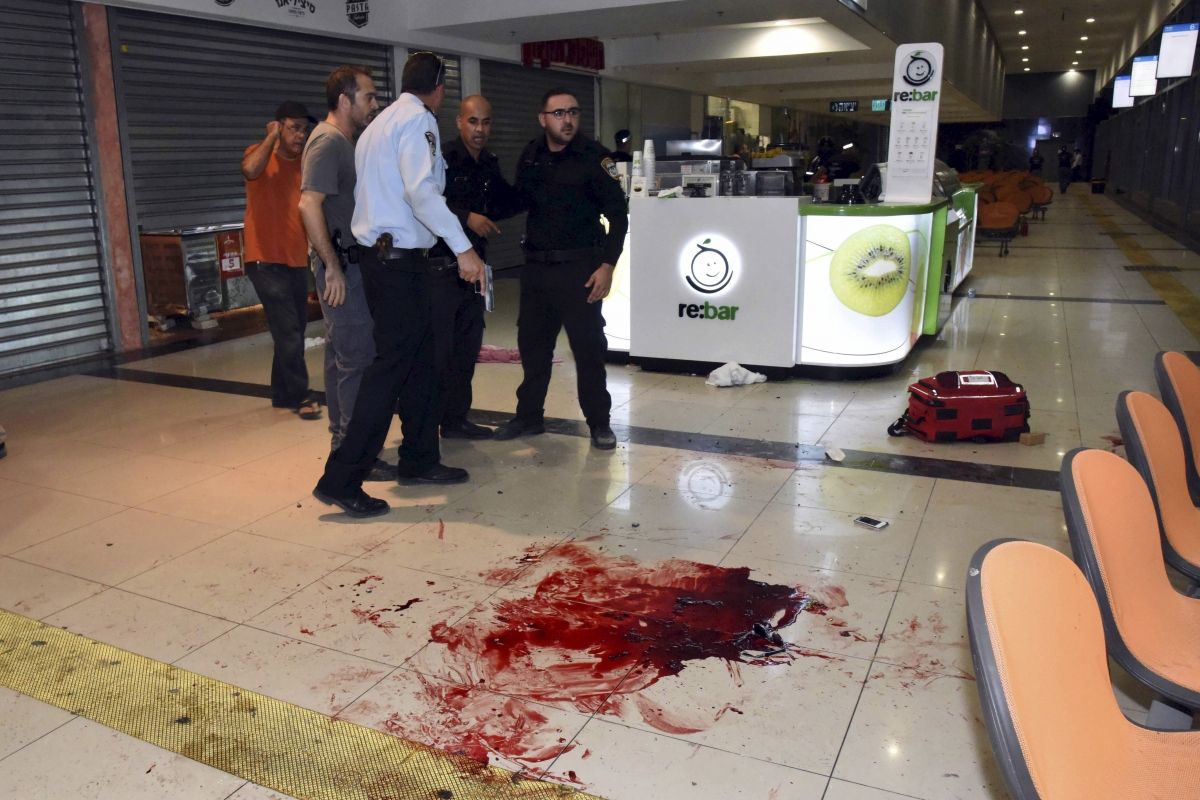 Israeli prosecutors charged four Israelis on Tuesday with the brutal mob beating of an Eritrean migrant as he lay dying from a gunshot wound after being mistaken for a Bedouin Arab shooter at a bus station.
The head of security at a bus station in the southern city of Beersheba shot Habtom Zarhum, 29, in October because he believed that he was the man responsible for an attack that left one Israeli soldier dead. He was then beaten, kicked and spat on by a mob.
The four men charged with aggravated battery were named by Israeli media outlets as Ronen Cohen, who worked in Israel's prison service, IDF soldier Yaakov Shimba, and two civilians, David Moyal and Evyatar Dimri.
They were handed the minor charge of battery because Zarhum's autopsy showed that he had died from the gunshot and not the mob beating. However, it found that he was also severely beaten, receiving multiple fractures to his face and skull. The police called it a "lynching" upon the arrest of the four men in October.
"When the deceased was lying on the floor, bleeding, while it was clear to all that he was helpless, and a large crowd of people gathered around him, the defendant David Moyal approached him and slammed him forcefully with a bench that was nearby, with the intention of causing him serious harm, disability or maiming him," the indictment said.
The attack was captured on video and shocked Israeli society. Israel's most popular newspaper Yediot Ahronot ran the headline "Just because of his skin colour" following his death.
Zerhom was a worker at a plant nursery in southern Israel and had travelled to Beersheba to renew his working visa, his employer said following his death. He had worked in farming jobs for four years prior to the incident, his friend said.
Thousands of Eritreans seek asylum in Israel or enter the country illegally via the land border with Egypt in hope of a better life and to escape poor treatment in their home country, according to human rights groups.