Four Major Trends in Transportation and EVs
Supply chain issues will continue to be a big hurdle, but progress is being made when it comes to EV infrastructure.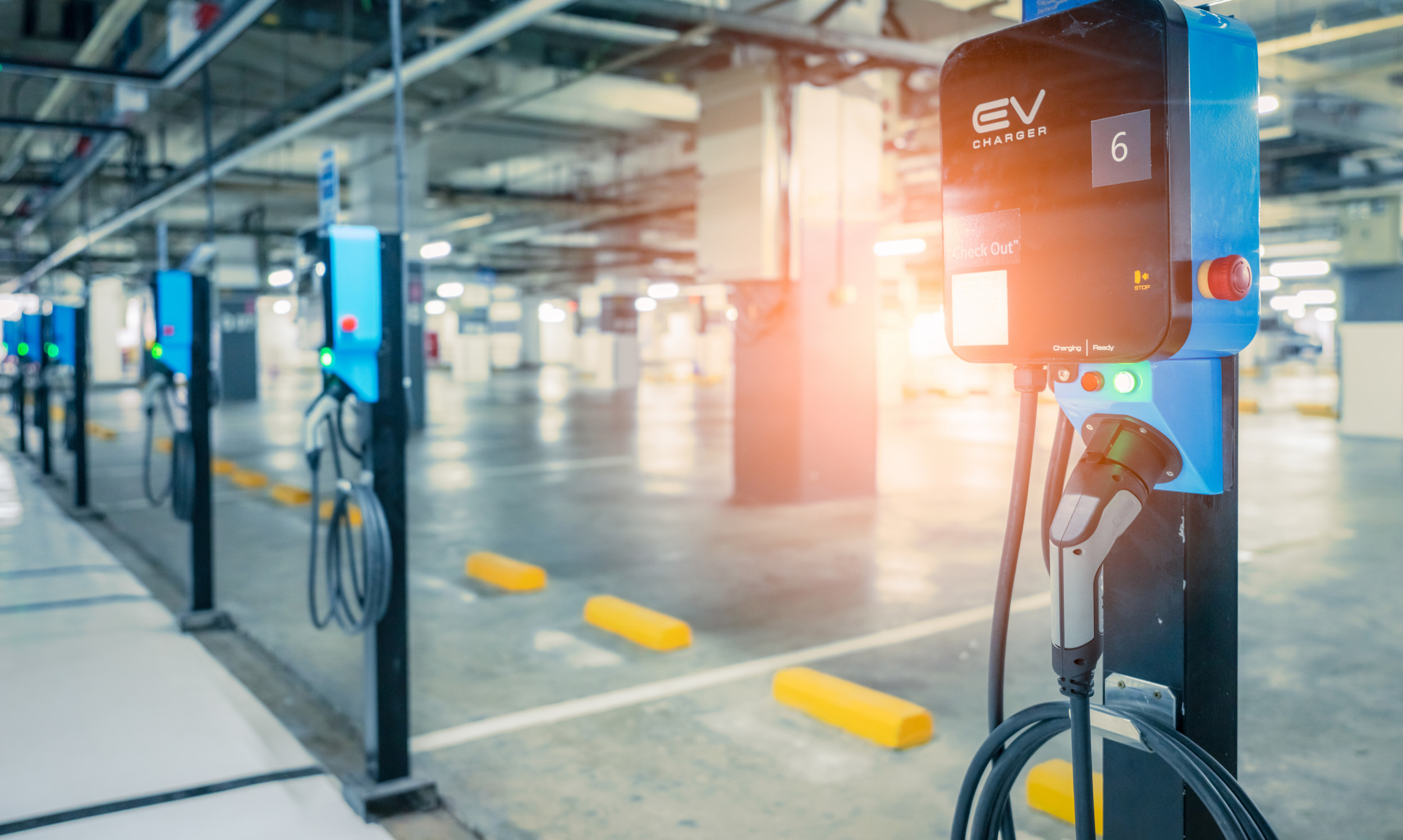 The car you're driving now probably looks a lot like the one your parents or grandparents drove. Sure, it might have a fancy display in the dashboard, but it's still essentially an internal combustion engine (ICE) vehicle with four wheels, two or four doors and a steering wheel. Fundamentally, vehicles really haven't changed for half a century.
The good news is that we are in the middle of a complete transportation revolution. Manufacturers are recognizing that innovation and cost transparency, not just quality, count in the minds of consumers, and they're budgeting and planning accordingly.
Electric vehicles (EVs), which can operate at less than half the cost of operating an ICE vehicle, mean real changes to the internal workings of cars. They are going to spark more change in the auto industry in the next five years than everyone has seen in the past five decades. The following four big trends make it clear that businesses have two choices in the new year: evolve or die.
1. Continued Supply Chain Issues
In December, cargo ships were backed up off the port (subscription required) in Los Angeles and Long Beach, with vessels stretched all the way across the Pacific waiting their turn to berth. The shipping backup means companies can't get the supplies and parts they need to keep vehicle assembly at full steam, and ready-to-sell vehicles can't get to dealerships and buyers. Prices have elevated because of the supply delays. EVs are going to be especially hard to get at the price you want because the cost of the minerals and raw materials that go into the battery packs is soaring. Some experts are predicting that the shortage of computer chips will continue for months, too.
2. A Universal Charging App
Right now, charging stations are a bit of a hodgepodge in that they operate with different charging apps. Subsequently, consumers can face compatibility and convenience issues if they want to charge and pay at different stations. Companies will likely respond to the consumer demand for an easier way to get and pay for power. They'll consolidate apps into a more universal service. Companies like Venmo or Paypal will probably be major players in solving this problem.
3. EV Infrastructure will Continue to Expand
EV infrastructure — charging stations and/or roads — has come a long way around the world. Almost all categories of electric vehicle supply equipment (ESVE) are growing in the United States, and the country is continuing to add ESVE ports. In fact, in 2020 alone, the number of stations grew by 18%. Major companies like Walmart are supporting this movement by moving to EVs.
Admittedly, parts of Europe are far ahead of America in terms of EV goals and transition. Flanders, a region in Belgium, has declared that it will start phasing out ICE vehicles starting in 2029, while a ban on new ICE vehicles will start in the UK in 2030.
However, the push from American consumers for companies to move faster and focus more on EVs in the face of climate change has become stronger. Legislators are proposing new legislation that provides or expands EV tax credits of up to $12,500 per vehicle as a result.
These types of EV incentives can entice people to face the range anxiety they often feel with EVs. I've experienced that anxiety firsthand. But I've also come to understand that the anxiety is not warranted given that you can typically charge overnight at home and start your day with full power.
4. Incremental Autonomy
Autonomous vehicles have gotten tons of press in recent years, but they're not going to see sudden adoption with everyday consumers. What's been happening — and what will continue to happen — is incremental autonomy.
Vehicles are gaining control little by little, largely in response to consumer demand for more safety. This includes cruise control, the anti-lock braking system (ABS) and backup cameras. Consumers now also have lane alerts. Just this morning, my car flashed at me to let me know that I was drifting and pushed itself back over to the left. These small changes will transform what the typical car looks like and can do in a way that lets consumers gradually get used to less and less control.
Autonomous vehicles will likely be seen first within middle-mile transportation, where vehicles are taking trips to distribute products from warehouses to stores. The businesses that use this type of transportation usually have more cash available to purchase these vehicles than the typical consumer. At the same time, the distances are short enough to not require the more expensive vehicles with the biggest batteries. Other logistical elements, such as getting charging stations at city apartments, and the fact many urbanites have other transportation options, such as public buses, walking and biking, will let EVs thrive in middle-mile before they're the norm in cities.
The Changes Are in Motion: Opt to Evolve
Vehicles have been relatively stagnant for decades. The next few years, however, will see a true transformation that manufacturers and buyers alike can get excited about. Supply chain issues will continue to be a big hurdle, but progress is being made when it comes to EV infrastructure, and incremental autonomy will continue to improve designs for added convenience and safety.
I believe these changes will happen whether you evolve through them or not. My team and I have decided to see and embrace this writing on the wall through investment into 40,000 EVs.
There's room on this side of evolution and an opportunity to be prepared for tomorrow's market.