Fourth Bangladeshi Blogger in Six Months Hacked to Death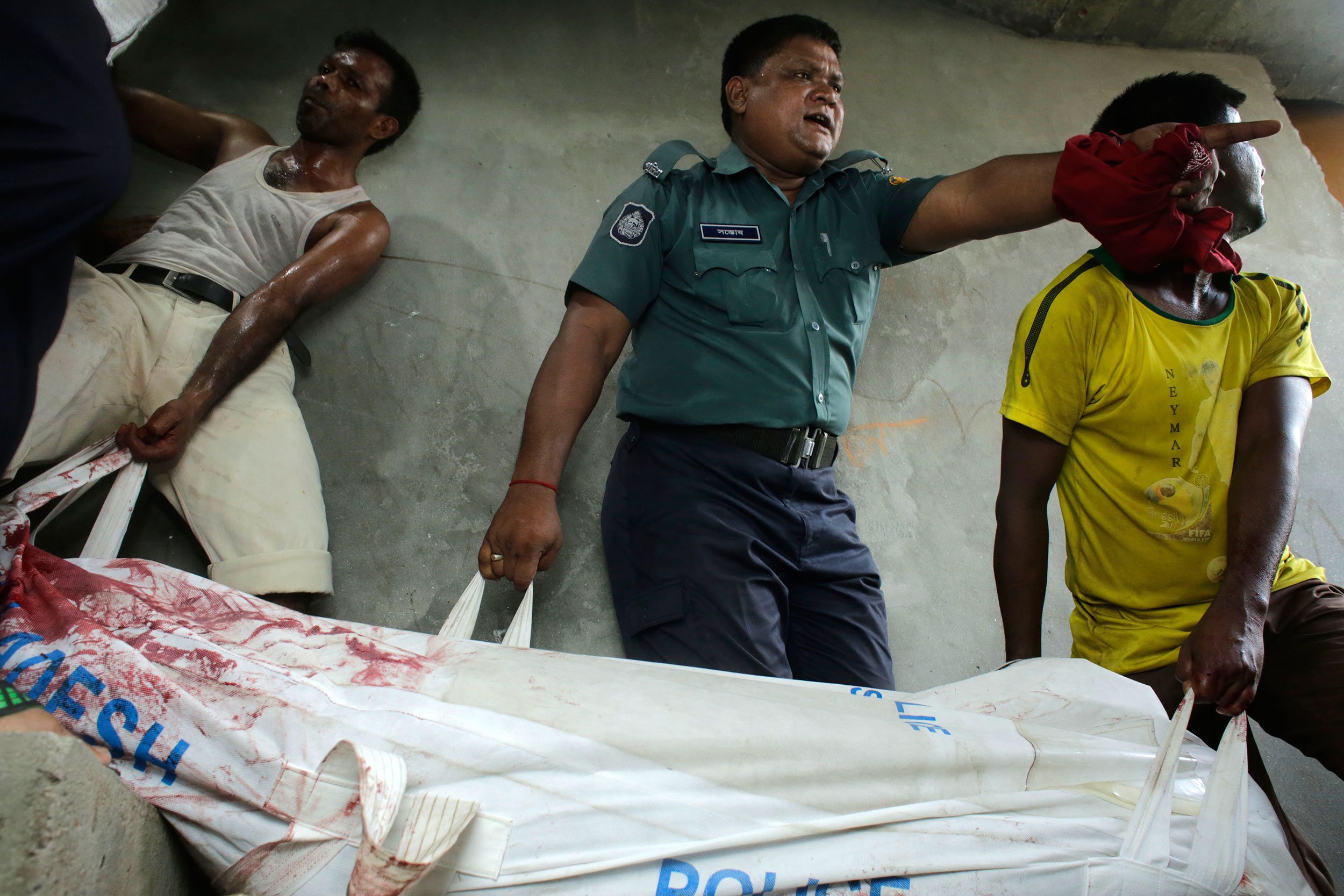 A blogger from Bangladesh was hacked to death with a machete in Dhaka on Friday, the fourth writer to be murdered in the country in the past six months.
Niloy Chakrabarti, who used the pen name Niloy Neel, frequently criticized religious extremism in Bangladesh, posting on Facebook and a blogging platform called Ishtishon and also organizing for the country's Science and Rationalist Association. He also used his writing to advocate for the rights of minorities, particularly women and indigenous people, the BBC reports, and to "write against militant activities [and] war criminals," according to the Dhaka Tribune.
Agence France-Press reports that about half a dozen people attacked and killed Chakrabarti after appearing at his apartment to inquire if it was for rent, then forcing their way in. Chakrabarti's name was on a list of 84 "atheist bloggers" circulated among Islamist militants in 2013, although some of the bloggers were only secular and not atheist, the BBC reports.
The Bangladeshi branch of Al-Qaeda in the Indian Subcontinent claimed responsibility for the attack in posts on the group's Facebook and Twitter accounts, according to SITE, a terrorism-monitoring group.
Chakrabarti is the fourth writer to be killed this year in officially secular but majority-Muslim Bangladesh. Avijit Roy, a prominent American-Bangladeshi blogger, was hacked to death by assailants at a book fair in Dhaka in February. Washiqur Rahman Babu was killed by three assailants in March, and masked men killed Ananta Bijoy Das in May.
Two men have been arrested in connection with Babu's death, according to the Committee to Protect Journalists, although no one has been charged, the BBC reports. In a statement on Friday, CPJ, a nonprofit that helps journalists around the world, called on Bangladeshi authorities to immediately investigate Chakrabarti's death. He had previously asked for police protection, The Guardian reports.
"How many more bloggers must be murdered before the government of Prime Minister Sheikh Hasina acts decisively to stem the violence and impunity?" CPJ Asia Program Research Associate Sumit Galhotra said in a statement. "We call on the Hasina government to take urgent steps to bring the perpetrators of this barbaric murder to justice and protect all journalists under threat."
Seventeen journalists have been murdered in Bangladesh since 1992, according to CPJ, the majority of whom covered corruption, crime and politics. Bangladesh was ranked 146 out of 180 countries in Reporters Without Borders's 2014 World Press Freedom Index.