A Fourth Federal Judge Blocks Biden's Vaccine Mandate for Federal Contractors
A Florida federal judge became the fourth to block President Joe Biden's mandate for federal contractors to get the COVID-19 vaccine Wednesday.
The decision was centered on Biden's September 9 executive order setting the mandate. U.S. District Judge Steven Merryday of Tampa issued the 38-page decision, arguing that the Biden administration overstepped its power. He said the lawsuit would show the "substantial likelihood" that the administration did not have the authority to make this decision.
According to the Orlando Sentinel, Florida Attorney General Ashley Moody made the motion for the preliminary injunction against the vaccine mandate in October. She argued the mandate could harm the state due to its contracts with the federal government.
Merryday also argued the federal mandate goes against legislation signed by Florida Governor Ron DeSantis last month blocking vaccination mandates in the state, the Sentinel reported.
He used the University of Florida as an example, writing in his decision that the university would be "trapped in a bind" if it complied with the executive order because it would then be disobeying state law, the Sentinel reported.
Judges in Missouri and Kentucky have already made similar decisions, while a Georgia judge made a ruling to block the mandate across the country.
The U.S. Supreme Court is scheduled to hear oral arguments in several states' cases against Biden's vaccine mandates for health care workers and large businesses on January 7. CNBC reported they were scheduled after combining two legal challenges to the mandates being considered by Supreme Court Justices Brett Kavanaugh and Samuel Alito.
Until then, the employer mandate, which the 6th Circuit U.S. Court of Appeals reinstated, will remain in place, while the health care worker mandate will be partially in effect.
The mandates, if upheld, would affect over 100 million American workers and over 76,000 health care centers receiving funds from Medicare or Medicaid, CNBC reported.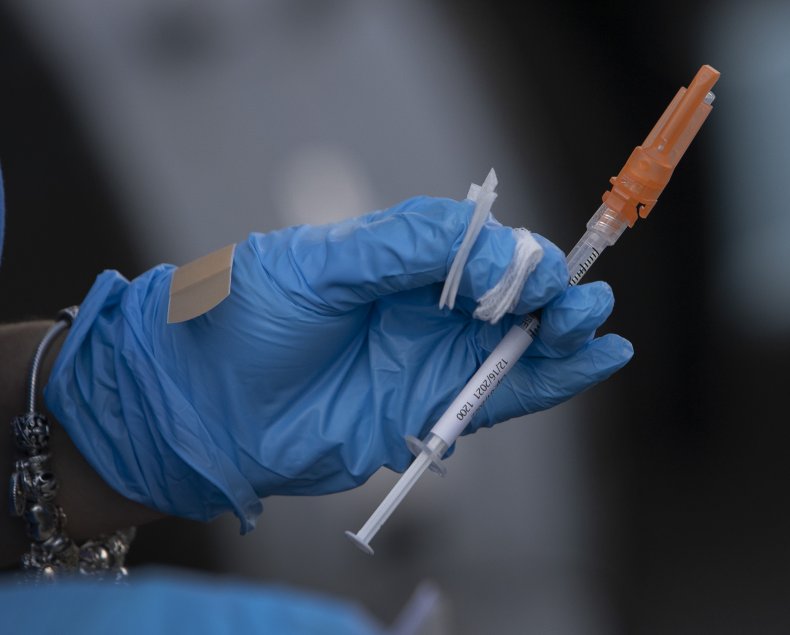 The decision marks the one of the latest victories for Republican-led states challenging Biden's vaccine mandates, which the White House argues are necessary to protect Americans during the pandemic. Florida, along with other GOP states, conservative organizations and businesses, have also filed suit against White House vaccine mandates for health care workers and companies with more than 100 employees.
DeSantis, a Republican, has railed against Biden's pandemic policies and recently signed legislation that forces businesses to let workers opt out of coronavirus vaccine mandates. DeSantis is running for reelection and is widely considered to be mulling a 2024 presidential run.
The Associated Press contributed to this report.