Fourth Stimulus Check Gains Momentum, Democrats to Push Biden for Recurring Payments
Senate Democrats are going to send a letter to the White House on Tuesday, urging President Joe Biden to back recurring monthly payments.
Text of the letter emerged in early March, but the legislators waited to send it until they had more signatures. In the weeks since the letter was first reported, Senate Democrats nearly doubled support for recurring monthly payments, going from 11 supporters to 21, including the chairs of the Finance and Budget committees.
"This crisis is far from over, and families deserve certainty that they can put food on the table and keep a roof over their heads," the letter stated, as released on March 1. "Families should not be at the mercy of constantly-shifting legislative timelines and ad hoc solutions."
Ashley Schapitl, a spokesperson for Senator Ron Wyden (D-Ore.), the chairman of the Senate Finance Committee, confirmed to Newsweek that the letter would be sent to Biden on Tuesday and it would contain 21 signatures.
Among those who signed the letter unveiled on March 1 were Senators Bernie Sanders (I-Vt.), Elizabeth Warren (D-Mass.), Michael Bennet (D-Colo.), Ed Markey (D-Mass.), Cory Booker (D-N.J.), Kirsten Gillibrand (D-N.Y.), Sherrod Brown (D-Ohio), Tammy Baldwin (D-Wis.) and Richard Blumenthal (D-Conn.).
Originally penned on March 1, the legislators called for Biden to include recurring direct payments and automatic unemployment extensions tied to economic conditions in his Build Back Better plan. They pointed to the effectiveness of the payments when issued together because direct payments can offer support for "struggling families" who aren't eligible for unemployment.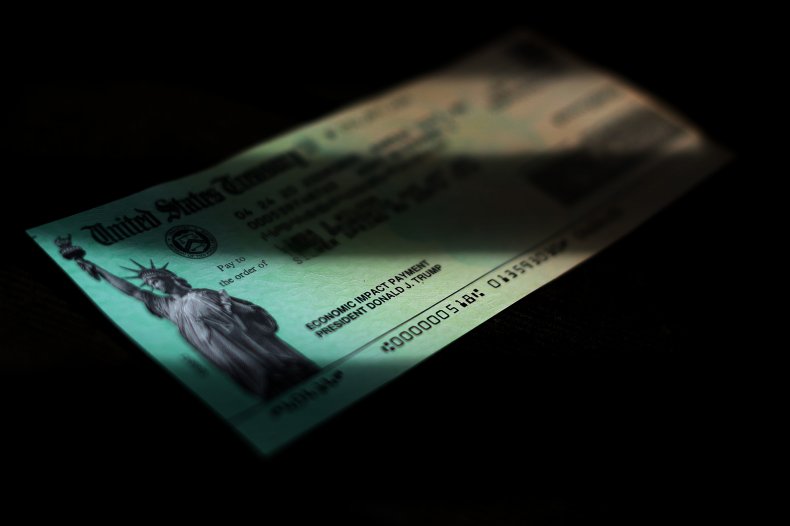 Tying the payments to economic conditions, known as "automatic stabilizers," would give families "certainty that more relief is coming," according to Senate Democrats. It also would eliminate the need for negotiations in Congress because conditions for the payments would already be set.
Automatic stabilizers bring "calmness" to the political environment, Brian Kench, dean of the Pompea College of Business at the University of New Haven, told Newsweek in August because it's the "law of the land." Unemployment insurance is already a form of an automatic stabilizer because a person can receive it only if they've been laid off. However, legislators could expand that to include enhanced benefits if a certain clearly defined economic trigger happens, such as unemployment rising above a certain percent.
"You're deciding what it is that will kick in at what time. It allows aid to get to people who need it the most and it's reversed automatically as well," Kench said. "It's a more rational solution to things you could implement during a crisis that pulls politicians out of the story."
Senator Alex Padilla (D-Calif.) also signed onto the letter calling for recurring payments, following in the footsteps of his predecessor, Vice President Kamala Harris. Governor Gavin Newsom (D-Calif.) selected Padilla to finish out the remainder of Harris' term after Biden won the election, but while she was still in the Senate, she pushed for recurring payments.
Harris, Markey and Sanders co-introduced the Monthly Economic Crisis Support Act in May that would send out $2,000 monthly checks to Americans "struggling to make ends meet." Had the measure become law, individuals with incomes below $120,000 would receive $2,000 payments each month retroactive to March 2020 and for the three months after the pandemic ends.
In January, 53 House Democrats penned a letter to Biden and Harris, asking them to consider including recurring cash payments in future economic relief plans.
Americans have received three stimulus checks since the pandemic started and each payment has been more difficult to pass through Congress than the one before it. Republicans pushed back on the original plan for the third stimulus check, indicating that getting them on board for recurring payments will be an uphill battle.