Fox News Analyst Brit Hume Defends Jennifer Griffin For Verifying Atlantic Article
Fox News Senior Political Analyst Brit Hume offered a fiery defense of his colleague Jennifer Griffin after she came under fire for confirming much of a report from The Atlantic that alleges President Donald Trump made disparaging remarks about U.S. military service members.
Hume leapt to the defense of his colleague in response to a Saturday tweet from Steve Milloy, a Fox contributor who bills himself as "perhaps the most influential climate science contrarian," which suggested that Griffin was suffering from "Stockholm Syndrome" or had been reporting "as instructed" out of a sense of fear.
"This is bullshit," Hume tweeted in response to Milloy. "Jen plays it straight and always has."
Trump and the White House have vehemently denied the claims, while the president has also called for Griffin, Fox's national security correspondent, to be fired for her reporting.
Key elements of the Atlantic article, which uses multiple sources the magazine says have direct knowledge but wish to remain anonymous, were confirmed by both Griffin and Associated Press reporter James LaPorta.
Among the article's most explosive allegations are claims that Trump called those who served in the U.S. military and died in service "losers" and "suckers." He is also said to have barred amputees from military parades, purportedly saying "nobody wants to see that," while also refusing to visit a World War I cemetery partly over concerns that rain could disturb his hair.
Though Griffin said she could not confirm that Trump called the soldiers buried in France "losers" or "suckers," she did say that her source told her Trump described those who served in the Vietnam War "suckers."
Newsweek has not independently verified the claims.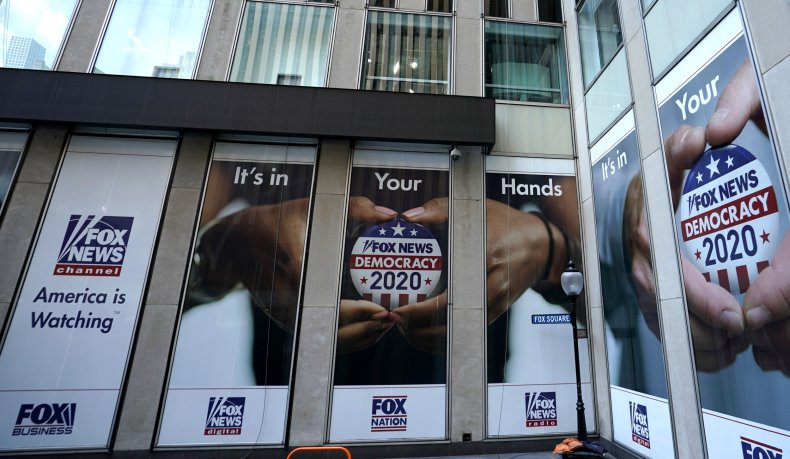 Fox News personalities have had mixed reactions. Neil Cavuto, Bret Baier, Trey Yingst and Hume were among those who defended Griffin. Others, like Greg Gutfeld and Jeanine Pirro, contradicted their own network's reporting, calling the claims "absurd" or a "hoax."
Griffin has stood by her reporting, saying that she confirmed the details with her own sources twice, while insisting that her sources "are not anonymous to me and I doubt they are anonymous to the president" when appearing on the network with Cavuto.
"My sources are unimpeachable," Griffin told Cavuto. "I feel very confident with what we have reported at Fox. Not every line of the Atlantic article did I confirm, but I would say that most of the descriptions and the quotes in that Atlantic article, I did find people who were able to confirm and so you know I feel very confident in my reporting."
While making repeated denials of the content the Atlantic article, the president tweeted that had never called deceased Sen. John McCain a "loser," despite video clearly showing him doing so on a different occasion in 2015, while insisting that the noted prisoner of war was not a war hero because Trump prefers "people who weren't captured."
Newsweek reached out to the White House for comment.