Fox News Beaten in Ratings by Both CNN and MSNBC for First Time in 20 Years
Both CNN and MSNBC scored a ratings win over Fox News for the first time in 20 years on Friday, January 8, according to Nielsen, via Mediaite.
The conservative network is facing competition from its liberal competitors and it seems the attack at Capitol Hill has contributed to the ratings win.
Friday night saw CNN average 4.36 million total viewers, and 1.31 million in the key demographic of viewers aged 25-54.
This was closely followed by MSNBC, with 4.32 million total viewers and 838,000 in that same demographic.
Fox came in third place, with 2.98 million total viewers and 513,000 in the 25-54 demographic.
Newsweek has contacted Fox News for comment.
Prime time saw most viewers tune into cable news shows, with MSNBC leading the charge with The Rachel Maddow Show and 5.15 million total viewers—the most-watched show of the day.
In second was CNN's Anderson Cooper 360 with 4.86 million viewers on Friday night. Cuomo Prime Time had 4.32 million total viewers, making it the third most-watched program that night.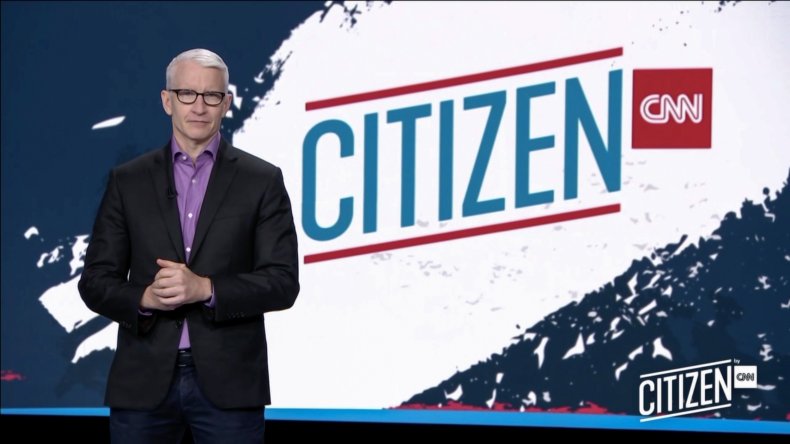 CNN previously scored its highest-ever ratings on January 6 for its coverage of the insurrection in Washington, D.C.
"Anyway, the ratings shift was almost certainly due to real-time interest over the Capitol riots as viewers flocked to CNN and MSNBC to get live news coverage," tweeted The Daily Beast contributing editor Justin Baragona in a thread about the ratings news.
"Now, does this bode well for Fox's new opinion-centric weekday lineup they announced today? I guess we'll see," he added.
The news of the ratings surge comes following CNN's major line up change announcement that will see Jake Tapper's The Lead expanding to two hours and the host taking on the role as lead anchor for all major Washington, D.C. events.
Dana Bash has been also named co-anchor of the Sunday morning program State of the Union with Tapper.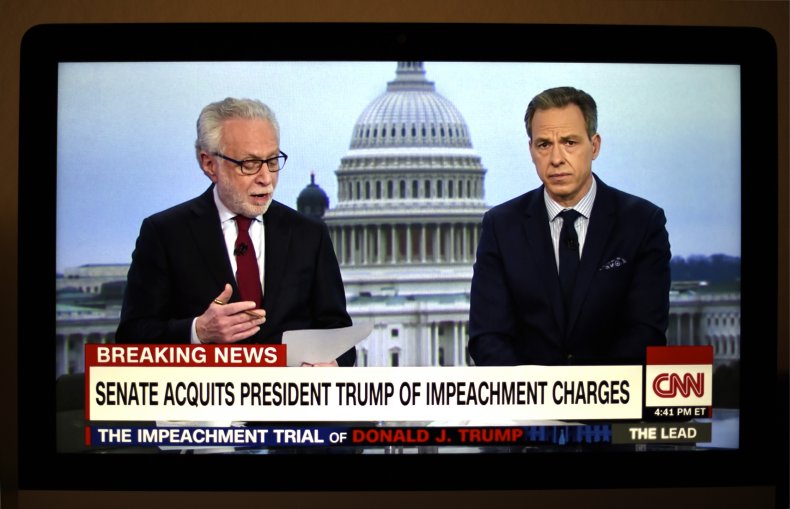 Chief White House correspondent Jim Acosta will switch to anchor and chief domestic correspondent for the network while Kaitlan Collins will be the new chief White House correspondent.
Other changes include Wolf Blitzer's The Situation Room now airing for an hour at 6 p.m. ET and Manu Raju has been named chief congressional correspondent.
Fox has also announced some key lineup changes that will see the network expanding its opinion programming offering.
A new hour long opinion show will air at 7 p.m. ET to replace the news with anchor Martha MacCallum.