Fox News host Brian Kilmeade wondered aloud Thursday morning if someone in President Donald Trump's administration would "rein in" Rudy Giuliani in the wake of the impeachment hearings against the president.
Kilmeade made his comments during the morning show Fox & Friends, as he discussed the current hearings with co-hosts Steve Doocy and Ainsley Earhardt.
He railed against Giuliani, the former mayor of New York City and Trump's personal lawyer, for apparently making remarks Wednesday that were not in line with the rest of the Trump administration's strategies to defend the president from impeachment. Specifically, Kilmeade lamented that Giuliani is reportedly attempting to work with the Ukrainian government in continuing to investigate the Bidens.
"The administration's got to get it together here," said Kilmeade. "They're all on different pages, and Rudy Giuliani says yesterday, 'I'm going back to the Ukraine to continue the investigation!' Can someone rein him in? Or are we still letting Giuliani run through the Ukraine?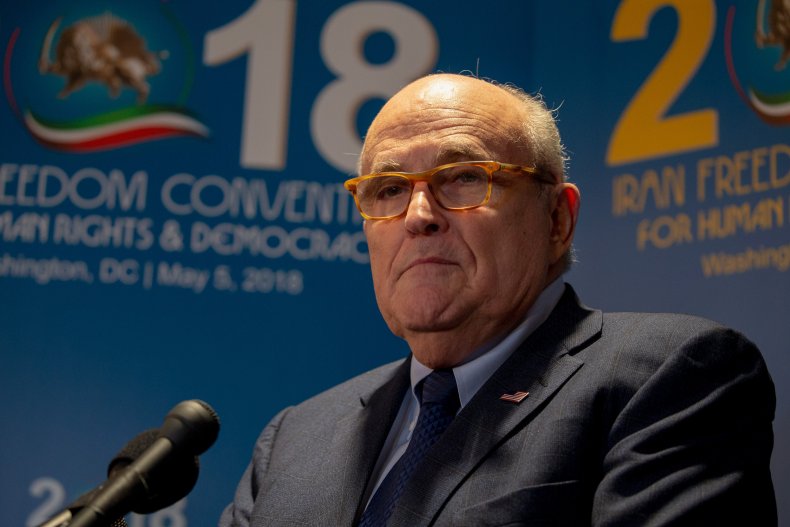 Turning to and looking directly at the camera, Doocy joked: "Rudy, call us!"
As reported by Mediaite, Giuliani appeared to still be trying to conduct the investigation into Joe and Hunter Biden. He told conservative media personality Glenn Beck on The Blaze that he was "in contact with two" Ukrainians whom he believed could attest to the Bidens' alleged corruption in Ukraine. He further said that he knew of several figures in Kiev, the capital of Ukraine, who were willing to come to Washington and testify against the Bidens.
The impeachment hearings began after a whistleblower leaked that Trump asked the president of Ukraine in a phone call this past summer to open an investigation into former Vice President Joe Biden and his son Hunter. Democrats support impeachment due to the appearance of a quid pro quo on the part of the president that was linked to aid to Ukraine. Republicans, however, maintain that the Democrats are desperately using the Ukraine affair in an attempt to oust Trump from office.
Some have alleged that Giuliani was heavily involved in the Ukraine affair. According to Gordon Sondland--the former U.S. ambassador to the European Union who testified in the impeachment hearings on Wednesday--he worked directly with Giuliani to arrange an agreement with the Ukrainian government: If Ukraine investigated the Bidens, then the U.S. would not withhold military aid and invite Ukraine's president, Volodymyr Zelensky, to the White House. Trump has denied this.