Fox News Guest Claims Christine Blasey Ford Will Look Like the 'Loon That She Is' If She Testifies Against Brett Kavanaugh
Appearing on Fox News Tuesday, lawyer Joe diGenova claimed that Christine Blasey Ford did not want to testify about her allegations of sexual assault against Supreme Court nominee Brett Kavanaugh because "when she does, she's going to look like the loon that she is." DiGenova is a frequent guest on Fox News and earlier this year was announced as an addition to Donald Trump's legal team in the special counsel investigation before "conflicts" prevented him joining the president's defense.
On Tuesday, he was appearing as a guest on Tucker Carlson Tonight, when the host asked him to comment on a report that Ford wanted to await a full FBI investigation before testifying before the Senate Judiciary Committee. Ford had been expected to testify Monday about her allegation, first detailed anonymously in a letter to Senator Dianne Feinstein, that Kavanaugh sexually assaulted her at a party when the pair were both teenagers.
DiGenova, citing no evidence or firsthand knowledge of the case, claimed that Ford was merely attempting to stall Kavanaugh's nomination and strongly suggested that her accusations against the Supreme Court nominee were without merit.
"This is utter nonsense, this is another delaying tactic," diGenova told Carlson, another ardent defender of President Trump. "She really doesn't want to testify. Because when she does, she's going to look like the loon that she is. She may very well believe everything she's saying, and that is one of the signs of lunacy, believing something that isn't real.
"But her lawyer is even lunier," he continued. "The FBI is not going to investigate a non-federal matter of alleged assault which is unconfirmed by even the witness herself."
DiGenova concluded: "This is nothing."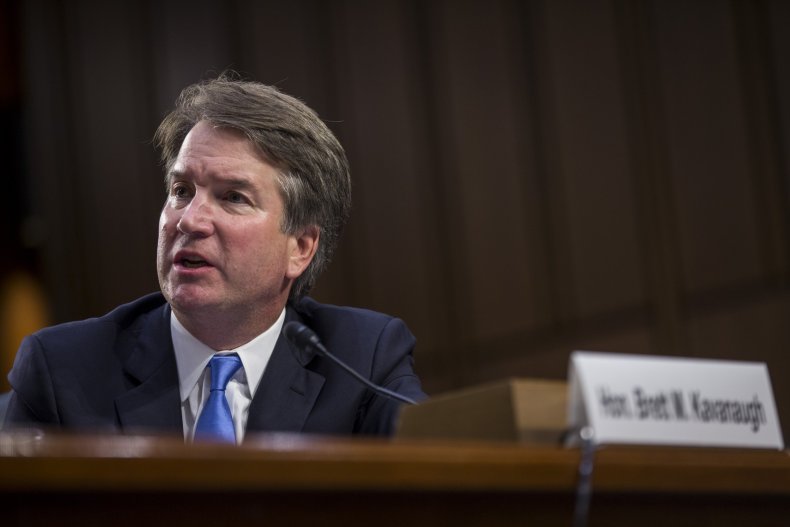 While Carlson said that Ford "seems sincere," he did not push back on diGenova's questioning of Ford's mental state or the guest's statement that her allegation was false.
Ford's lawyer said Tuesday that she would not appear before the Senate Judiciary Committee until there was time for an investigation to be completed.
"She's not prepared to talk with them at a hearing on Monday," Lisa. Banks told CNN. "Even if Republicans agreed to an FBI investigation, it would take time to complete. No legitimate investigation is going to happen between now and Monday."
Trump had earlier dismissed calls for an FBI investigation, stating that the bureau "said that they really don't do that, that's not what they do."
In a letter to the Senate Judiciary Committee Tuesday, Ford's lawyers said that she had been the target of "vicious harassment and death threats" and that she and her family had been forced to move out of their home.