Fox News Legal Expert Says 'Of Course' There Was 'Evidence of Conspiracy' Between Trump and Russia In Mueller's Report
Fox News judicial analyst and former judge Andrew Napolitano has argued that special counsel Robert Mueller likely found "evidence of conspiracy" between Donald Trump's 2016 campaign team and Russia, picking apart the wording of Attorney General William Barr's four-page letter summarizing the investigation's findings.
"The attorney general has opened up a can of worms," Napolitano said Wednesday on a Fox News Digital segment of Judge Napolitano's Chambers. "When he [Barr] said in his four-page letter that the government could not establish the existence of a conspiracy–he meant it could not establish it beyond a reasonable doubt," the legal expert, who formerly served as a judge of the New Jersey Superior Court, argued. "Did they find some evidence of conspiracy? Of course they did! If they didn't, he would have told us," he asserted.
Continuing his explanation of Barr's letter, Napolitano said that its wording opened the door for further investigations by Congress. He explained that it encouraged critics of the president to demand Mueller's full report to be made public as well as the release of thousands of pages of documents from the probe.
"It's gonna end with the revelation of the Mueller report and the ability of members of Congress to second guess Mueller's decision," he said. Concluding his comments, Napolitano explained that "there's no certain answer here, except that the constitution applies to all of us. And the basic principle of the law is that nobody is above its requirements or below its obligations."
Mueller officially concluded his 22-month investigation into Russian interference in the 2016 presidential election on Friday, submitting his finally report to the Justice Department, which is led by Barr. The attorney general then released a letter to congressional leaders and the public summarizing the report's overall key findings. Quoting the report, Barr's letter said: "'[T]he investigation did not establish that members of the Trump Campaign conspired or coordinated with the Russian government in its election interference activities.'"
Barr later explained in the letter that "the Special Counsel did not find that any U.S. person or Trump campaign official or associate conspired or knowingly coordinated with the [Russian] IRA [Internet Research Agency] in its efforts [to influence the election], although the Special Counsel brought criminal charges against a number of Russian nationals and entities in connection with these activities."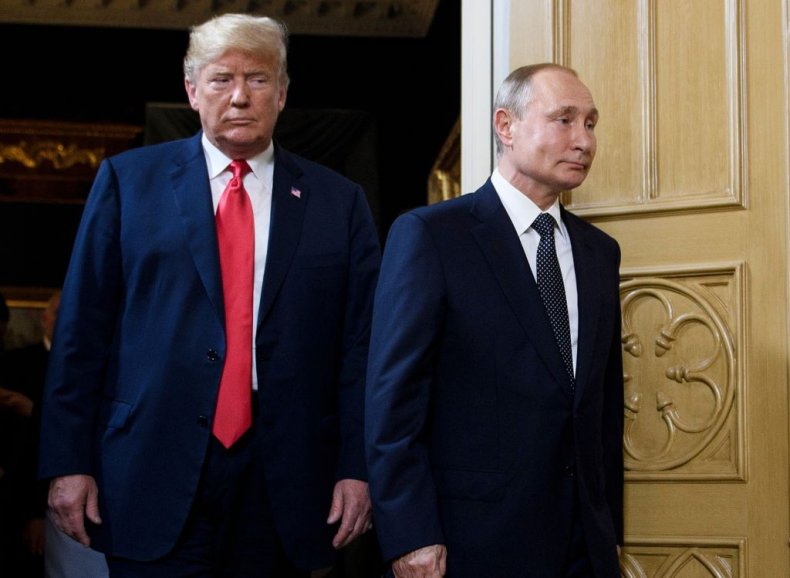 But Napolitano's assessment is that this does not mean no evidence of conspiracy was uncovered. He argued it simply means that not enough evidence to convict an associate of Trump was found by investigators. Other experts have made the same point.
"If all we have is that Mueller concluded that he didn't have sufficient evidence to reach a finding of conspiracy, then that leaves the door wide open, both with respect to seeing and evaluating his evidence and for further investigation whether by Congress or historians," Jerome Segal, a former senior research scholar at the University of Maryland's Center for International and Security Studies and is now the president of the Jewish Peace Lobby, said in a statement emailed to Newsweek.