Fox News Host Compares 'The Left' to Taliban in Clip Defending John Wayne's Endorsement of White Supremacy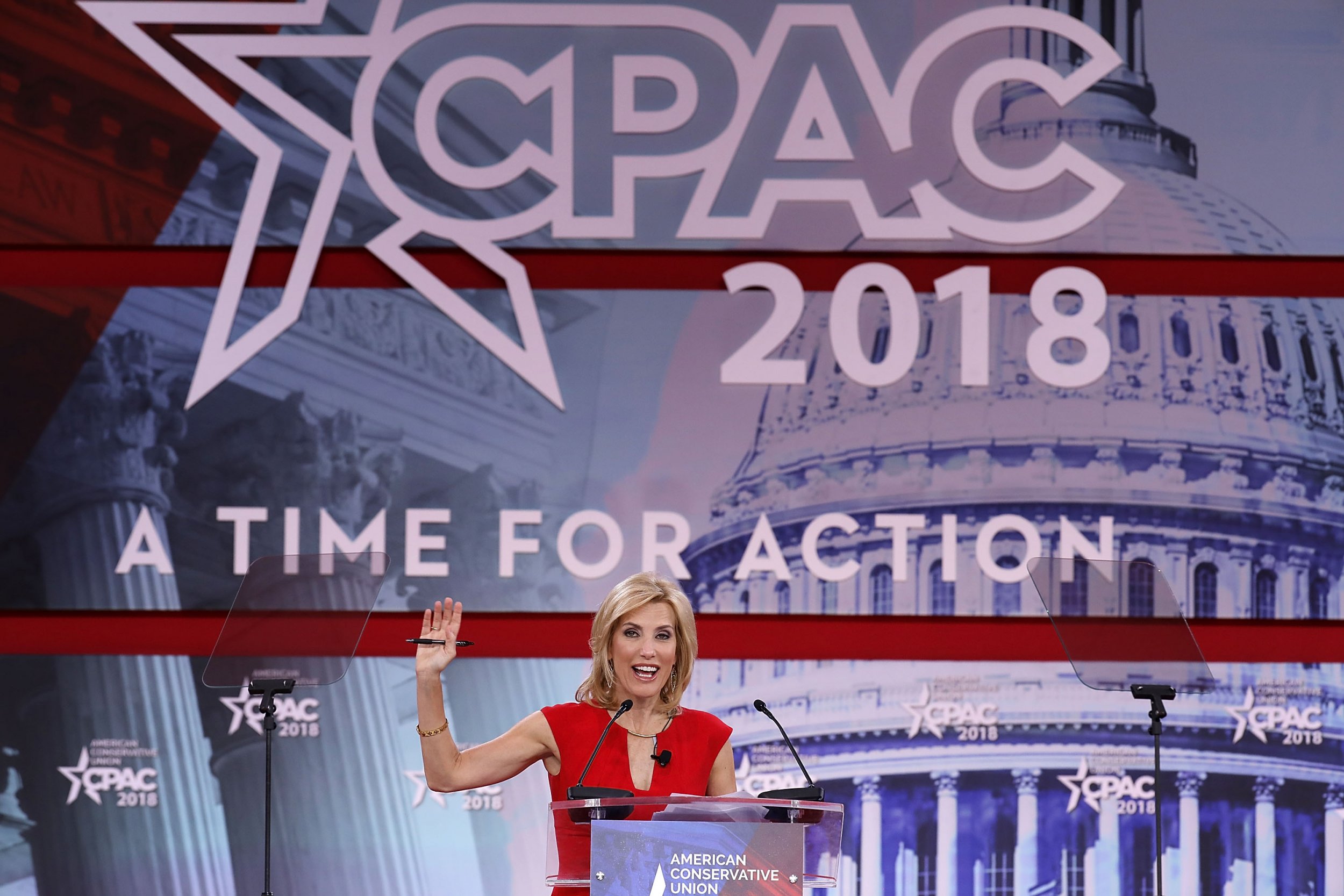 A Fox News host compared "the left" to the Taliban in a segment criticizing backlash to homophobic and racist comments John Wayne made during a 1971 interview.
"I believe in white supremacy," the conservative actor said during a decades-old interview with Playboy magazine that has drawn renewed attention in recent days. "We can't all of a sudden get down on our knees and turn everything over to the leadership of the blacks."
"I don't believe in giving authority and positions of leadership and judgment to irresponsible people."
Fox News host Laura Ingraham and regular guest Raymond Arroyo pushed back against criticism to the comments in a Wednesday segment on The Ingraham Angle.
Newsweek subscription offers >
"Laura, what I don't like about both of these stories is we're judging the past in light of shifting moral, ethic, and cultural codes of today. We can't do that. You just can't," Arroyo says, also referencing the defacement of a statue in Florida that depicts aniconic picture of a sailor kissing a nurse on V-J Day in 1945. Police found the statue spray painted with #MeToo this week, an apparent reference to criticism that the statue depicts sexual assault.
Ingraham responded to Arroyo by appearing to reference the ongoing effort to remove Confederate monuments.
"They're either defacing statues or pulling them down," she says, receiving affirmation from Arroyo. "And I've said this before, I'm going to keep saying this, this is what the Taliban does. The Taliban used to rip down historical markers, destroy churches, ISIS did the same thing, does the same thing. They don't want any vestige of what was. Even if it's bad, they don't want any vestige. Even if it's good they don't want" it.
"But these are two iconic images of America. John Wayne and the sailor. The release, freedom. They're impugning America," Arroyo replies.
Newsweek subscription offers >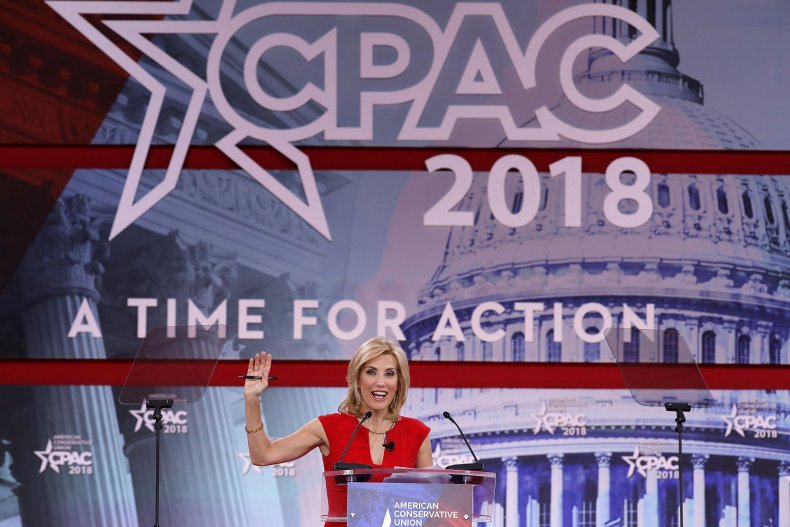 Wayne, a member of the John Birch Society, an extreme right-wing group that during the Cold War spread conspiracies about Communist plots to undermine the U.S. government, also talked about his views on Native Americans and slavery during the 1971 interview.
"I don't feel we did wrong in taking this great country away from them, if that's what you're asking," he said about Native Americans when asked whether he felt empathy for them. "Our so-called stealing of this country from them was just a matter of survival. There were great numbers of people who needed new land, and the Indians were selfishly trying to keep it for themselves."
"It's unfair to judge someone on something that was written that he said nearly 50 years ago when the person is no longer here to respond," Wayne's family told Fox News. "Regardless of color, ethnicity or sexual preference, [our] father taught us to treat all people the same, with respect."
Matt Williams, whose Twitter post about Wayne's comments was widely circulated, told The Washington Post that he has received reams of angry messages since drawing attention to the interview.
While the comments provoked heated conversation, they have surfaced in the recent past. The remarks drew rebuke in 2016, when an assemblyman in Orange County, California, attempted to designate the actor's birthday as "John Wayne Day." A fellow assemblyman read Wayne's remarks about white supremacy, and the effort failed.
Fox News Host Compares 'The Left' to Taliban in Clip Defending John Wayne's Endorsement of White Supremacy | U.S.