Fox News CEO Roger Ailes Says Donald Trump Owes Megyn Kelly an Apology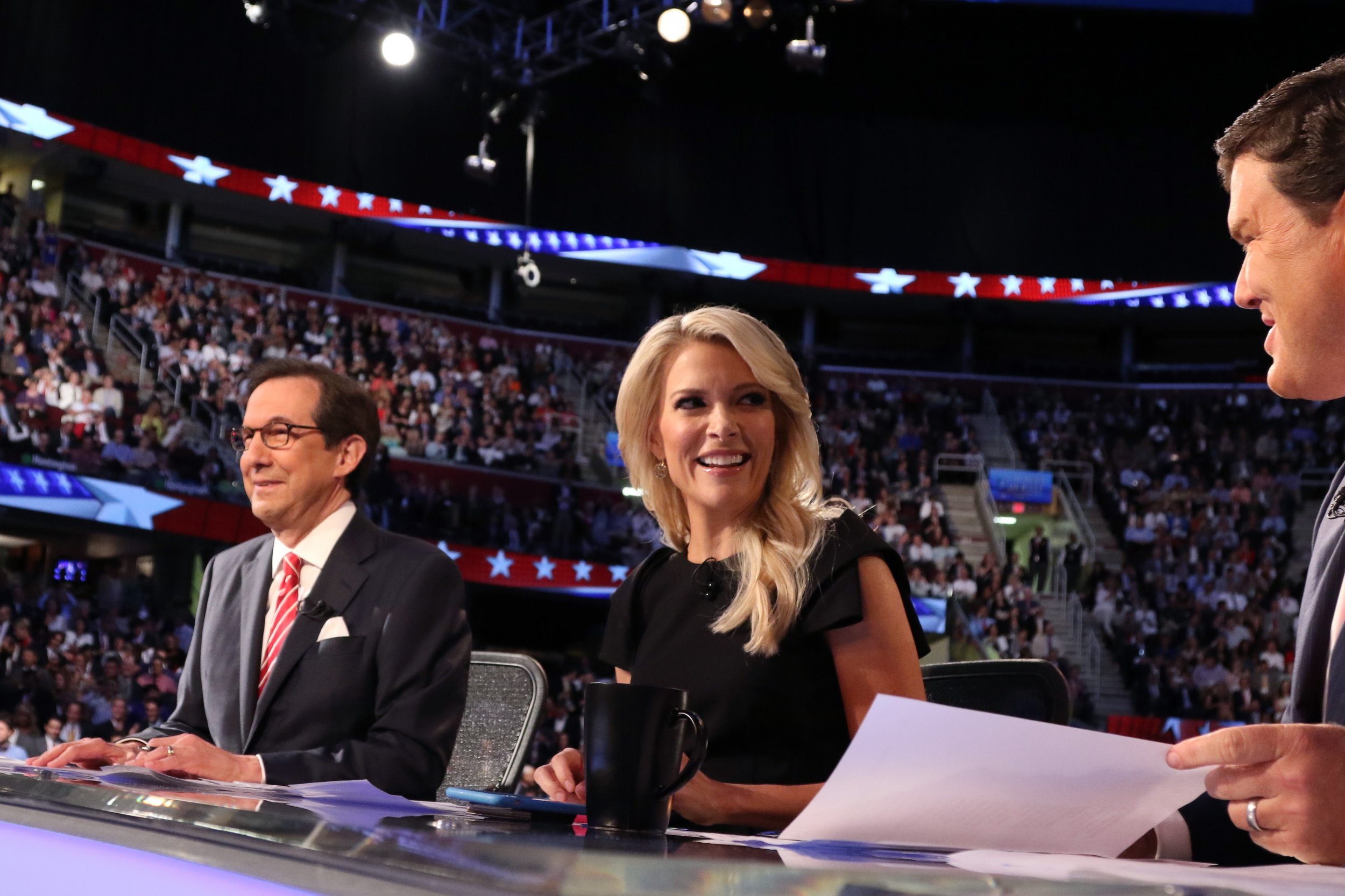 On Monday night, Donald Trump took to Twitter to tell the world how much he dislikes Fox News host Megyn Kelly (yet again.) "I liked The Kelly File much better without @megynkelly. Perhaps she could take another eleven day unscheduled vacation!" Trump tweeted. He later quote-tweeted one user who compared Kelly to Nancy Grace in a derogatory fashion and another who called Kelly a "bimbo."
Trump and Kelly have been at odds since the first Republican debate, in which Kelly questioned Trump about his treatment of women. Trump felt Kelly's questions were unfair and began to attack her publicly. He went on to say she had "blood coming out of her where ever," which was widely thought to be a shot at her menstrual cycle. Trump denies this.
Now, the top dog at Fox News has called for Trump to apologize to Kelly. Roger Ailes, the CEO of the network, issued this statement:
Donald Trump's surprise and unprovoked attack on Megyn Kelly during her show last night is as unacceptable as it is disturbing. Megyn Kelly represents the very best of American journalism and all of us at Fox News Channel reject the crude and irresponsible attempts to suggest otherwise.

I could not be more proud of Megyn for her professionalism and class in the face of all of Mr. Trump's verbal assaults. Her questioning of Mr. Trump at the debate was tough but fair, and I fully support her as she continues to ask the probing and challenging questions that all presidential candidates may find difficult to answer. Donald Trump rarely apologizes, although in this case, he should.

We have never been deterred by politicians or anyone else attacking us for doing our job, much less allowed ourselves to be bullied by anyone and we're certainly not going to start now. All of our journalists will continue to report in the fair and balanced way that has made Fox News Channel the number one news network in the industry.
In yet another unusual twist to the Fox News empire, Rupert Murdoch, who owns the channel and many other media properties, recently tweeted Michael Bloomberg should join the raise as a candidate to challenge Trump. He then tweeted a post which called for Ailes to be fired.
Though Ailes is now at odds with Trump, his channel still hosted the Donald last night: Trump appeared on Bill O'Reilly's show to discuss immigration and Chinese economics.