Fox News Is Dropping 'Fair And Balanced' Slogan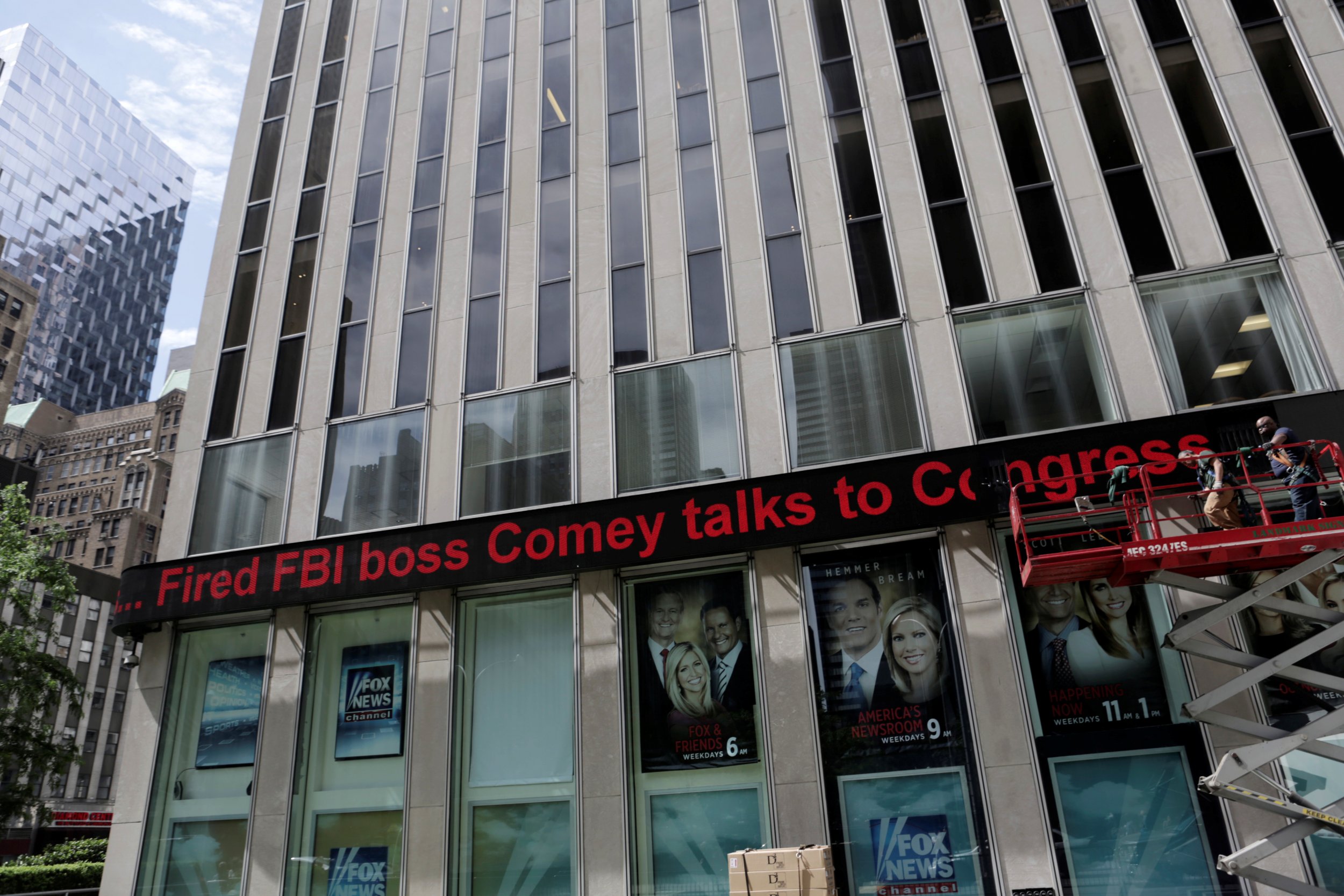 Updated | Fox News is dropping its classic marketing slogan proclaiming it to be "Fair & Balanced," according to reports.
The network confirmed on Wednesday that it would no longer be using the slogan, which has long been cited by its supporters in the face of criticism, New York magazine reported.
A new motto will take its place in official marketing materials: "Most Watched. Most Trusted."
"The shift has nothing to do with programming or editorial decisions," a statement from the network read. The decision to change the slogans was taken last August, according to New York Magazine.
Insiders speaking to New York suggested that the slogan is being binned partly because it is too closely associated with Roger Ailes, a former chairman and founder of the network who was fired in August amid a sexual harassment scandal. Ailes died in May this year.
The "Fair & Balanced" slogan was central to the network's image: Fox News launched in 1996 at a time when many conservative politicians and supporters complained of a supposed "liberal bias" in American media.
Fox News's slogan suggested that, far from being the biased right-wing outlet that liberal critics described, it was in fact an unbiased outlet among left-slanted competitors.
Such arguments were a point of contention for liberals. But when it comes to the slogan, few would dispute the first part (Most Watched)—Fox News has this year remained the top-rated cable news station.
Former President Barack Obama has decried the network's influence on American politics. He told HBO's Bill Maher last year: "if I watched Fox News, I wouldn't vote for me either."
However, President Donald Trump is a pretty big fan. As recently as April, he praised the station's "amazing reporting" on his Twitter account, more often reserved for attacking less sympathetic media outlets like CNN as "fake news." The president is said to spend several hours a week watching the network.
This story has been updated to include the fact that the decision to change the slogans was taken last August.