'Fox & Friends' Host Inaccurately Says That Each 'Illegal' Immigrant Costs Taxpayers $80,000
Fox & Friends host Ainsley Earhardt inaccurately told her network's viewers that each illegal immigrant entering the United States will cost them tens of thousands of dollars in taxes.
Earhardt and her co-hosts on Wednesday discussed President Donald Trump's Tuesday evening speech, in which he again characterized the situation on the United States southern border with Mexico as a "crisis." The government remains partially shutdown as Trump continues to insist on Congress sending him a budget that provides $5.7 billion for a border wall, which his Democratic critics have branded as ineffective and exorbitantly costly.
Repeating claims made by Trump to defend his proposal, Earhardt also argued that undocumented immigrants are costing taxpayers a large amount of money.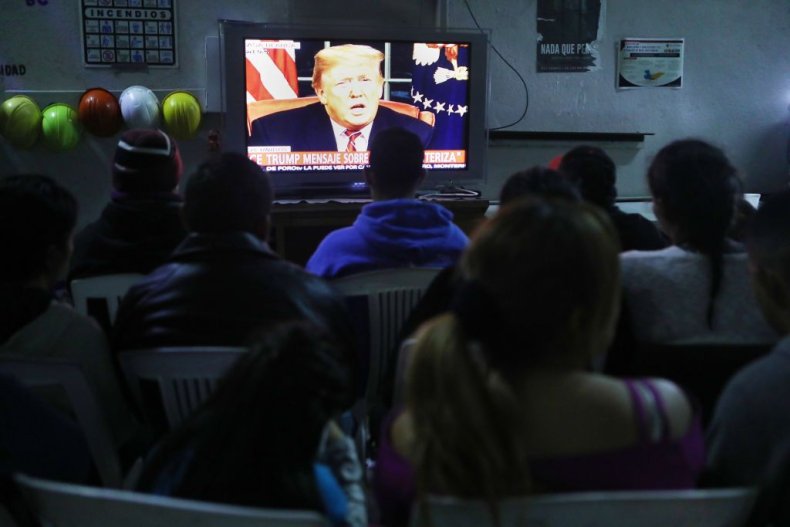 "When you think about how hard you work, you're waking up this morning, you're trying to put food on the table, you're going to work, many people go to jobs they don't like, and then you look at the numbers," the host said. "You're spending about $80,000—a little over $80,000—for one of those illegals' lifetime to keep them here in the U.S. You're paying for them, and you're working hard to pay for them," she added.
Although Earhardt didn't say where she got that exact figure, it appears to come from an article published by Washington Examiner last February that cited a report from the Federation for American Immigration Reform (FAIR). But the Fox News host appears to have either misread or misunderstood the reported data, as it was specifically talking about the cost of resettling refugees who come into the country through a legal route, not undocumented migrants.
Beyond erroneously conflating refugee resettlement with illegal immigration, Earhardt also failed to point out that immigrants—whether they enter the country legally or not—pay billions of taxes every year, just like American citizens, as Vox explained in detail in October. Documented immigrants, including refugees, pay the same taxes as any U.S. citizen.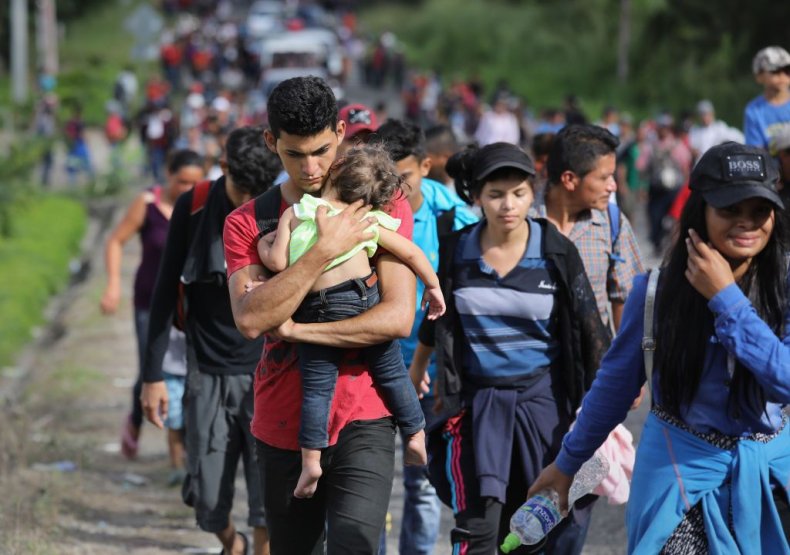 Additionally, millions of undocumented migrants across the country file taxes every year just like citizens. IRS data from 2015 showed, according to Vox, that it received about 4.4 million income tax returns from individuals who did not have social security numbers. This resulted in those undocumented workers paying more than $23 billion in taxes that year. And unlike U.S. citizens, those workers will be unable to collect Social Security, even if they remain in the U.S. until retirement age. They also would not have access to Medicare, despite paying for it the same as legal residents would.
Undocumented workers are eligible to get an Individual Taxpayer Identification Number, which was created by the IRS in 1996 so people unauthorized to work legally can still pay taxes, Vox reported. The IRS also maintains a policy of not sharing these numbers with immigration authorities, so undocumented migrants can feel more secure paying taxes.
This actually works to subsidize Social Security for American citizens. As the chief actuary of the Social Security Administration Stephen Goss explained in a 2013 report, it is actually estimated "that earnings by unauthorized immigrants result in a net positive effect on Social Security financial status generally."