Fox News Legal Analyst Says That Justice Kavanaugh Appears to Be Disappointing Anti-Abortion Advocates
Fox News senior judicial analyst Andrew Napolitano thinks that anti-abortion advocates will be disappointed in Supreme Court Justice Brett Kavanaugh after a Tuesday decision by the nation's top court.
The Supreme Court chose to sidestep part of a case that could have challenged the constitutional right to abortion set down as precedent by Roe v. Wade in 1973. The top court chose to overturn an appeal to reinstate a strict Indiana abortion law, which was signed by Vice President Mike Pence when he was still governor of the midwestern state. Meanwhile the judicial body also upheld part of the same law, which implement regulations regarding the disposal of fetal remains.
"You're going to see the right to life people very harshly criticizing Justice Kavanaugh because this is the second time he disappointed them by presumably … agreeing not to interfere with a decision below that is perceived as being pro-abortion," Napolitano, who previously served as a New Jersey Superior Court judge, said on Fox News Channel's America's Newsroom after news of the top court's decision broke.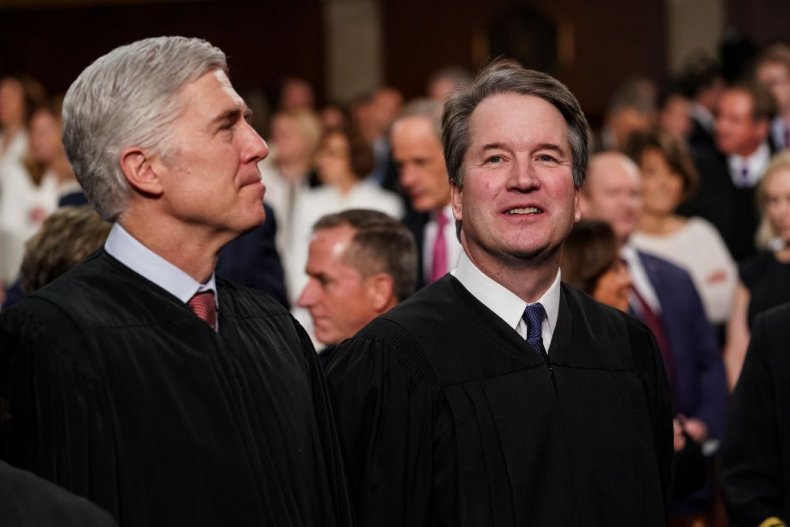 "They [anti-abortion advocates] were expecting, let's say, him to be more decidedly pro-life," he asserted.
Kavanaugh's position toward abortion has become a central point of concern for pro-abortion advocates, as the conservative justice replaced Justice Anthony Kennedy, who was seen to be more supportive of abortion rights. Although Kavanaugh has previous said that he would follow the precedent of Roe v. Wade "faithfully and fully," some his past opinions on abortion have drawn criticism and concern from activists fighting to maintain the legality of abortions.
Despite Napolitano's assertion that anti-abortion activists would be angry at Kavanaugh, CNN legal analyst Jeffrey Toobin presented an counter perspective on Tuesday. Although he recognized that the ruling from the nation's top court was "a relatively pro-choice ruling," he criticized the decision to uphold the part of the law regulating disposal of fetal remains.
"This is all the fallout of Brett Kavanaugh being confirmed to replace Anthony Kennedy," Toobin said. "Anthony Kennedy was a firm vote to support a woman's right to choose abortion."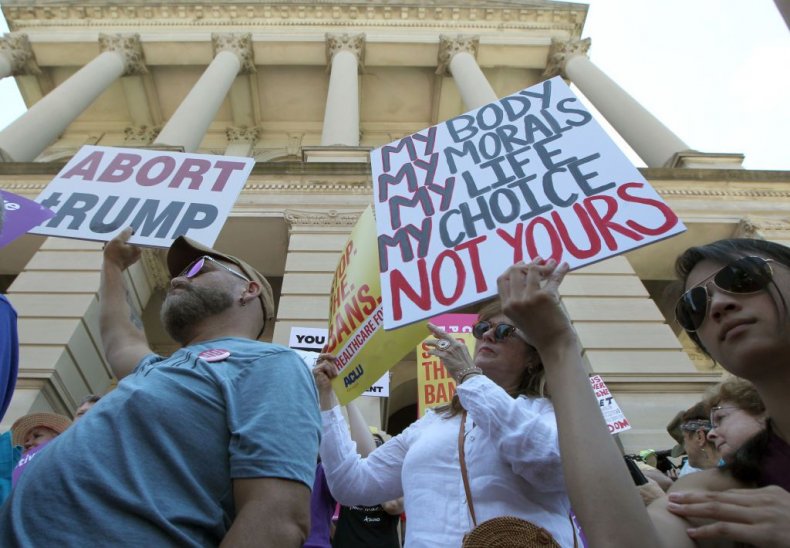 "The court here decided not to engage with the Indiana law — it decided to let stand a ruling that overturned part of it," he said.
"But the question that hovers over all of this is when and whether the Supreme Court will decide on the merits of one of these abortion cases, because there are going to be at least a dozen of them working their way through the courts in the next year," the legal analyst cautioned.
Anti-abortion activists have raised alarm bells in recent weeks as several states have pushed forward restrictive abortion laws. With a conservative majority on the Supreme Court, and Kavanaugh's views towards abortions legality unclear, pro and anti-aborion advocates are keeping a close eye on the top judicial body's rulings. While many anti-abortion activists believe the time is right to overturn Roe v. Wade, pro-abortion groups are fighting to maintain the medical procedure as a legal right for women nationwide.