Fox News' Laura Ingraham Denies COVID Surge, Says Families Should Gather for Christmas
During The Ingraham Angle on Wednesday, Fox News host Laura Ingraham encouraged viewers to gather with family for Christmas and refuted claims that COVID-19 surged after Thanksgiving.
Ingraham's comments come as the Centers for Disease Control and Prevention (CDC), and health care workers warn Americans to avoid holiday travel as the virus continues to spread.
"Christmas is meant to be spent with your family"
Ingraham opened up her coronavirus segment by saying, "remember all those warnings about traveling during Thanksgiving, and getting together with friends and family?"
She then showed statements from Dr. Anthony Fauci, the United States' top infectious disease expert, and other public health experts warning that the virus would surge after Thanksgiving if Americans didn't adhere to recommendations.
"These predictions often don't come to pass," Ingraham said afterwards, as she claimed cases in the Midwest and Great Plains have begun plummeting.
The Fox News host told viewers to "keep that in mind," and encouraged people to gather with family on Christmas.
"Of course, act cautiously," she said. "But Christmas is meant to be spent with your family, not isolated and locked down."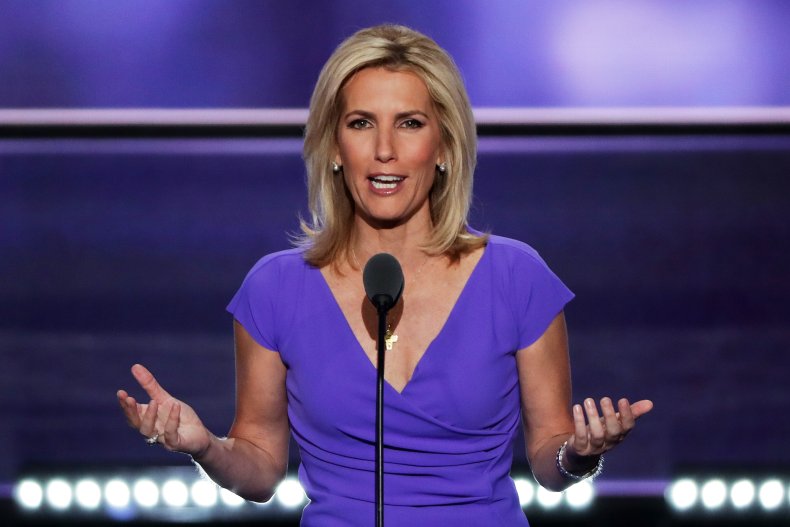 Why it matters
On Wednesday the U.S. recorded its deadliest day of the pandemic so far, as over 3,611 Americans died from the virus, the New York Times reported. According to the data, there has been a seven-day average of 211,008 cases per day, an increase of 29 percent from the average two weeks earlier.
Health care officials continue to sound an alarm warning Americans that Christmas gatherings could make matters even worse.
"Stay at home as much as you can, keep your interactions to the extent possible to members of the same household," he said. "This cannot be business as usual this Christmas because we're already in a very difficult situation, and we're going to make it worse, if we don't do something about it," Fauci told the Washington Post on Wednesday.
On its website, the CDC also recommends that people avoid gathering with friends and family outside of their home.
"As cases, hospitalizations, and deaths continue to increase across the United States, the safest way to celebrate the winter holidays is to celebrate at home with people who live with you," the agency says.
Did Thanksgiving Lead to A Surge?
Ingraham claimed that the virus didn't lead to a surge throughout some parts of the U.S., but in the two weeks after Thanksgiving, new cases and deaths have broken national records.
While the Fox News host said that cases in the Midwest and Great Plains are "plummeting," data from Johns Hopkins showed that, after the holiday, the positivity rate of infections rose in every state except Vermont and Hawaii.
However, some media reports showed that virus cases in certain areas decreased due to stricter measures, such as mask mandates, put in place by governors.
And in some areas across the Midwest and Great Plains, such a sizable percentage of the population has already been infected that infection rates are expected to continue declining, the Daily Mail reported.
In general, cases and hospitalizations went up by 20 percent, and the number of deaths rose by more than 30 percent in the two weeks after Thanksgiving.
And, if some places have yet to see a significant increase, researchers from Johns Hopkins University said it could take "as many as six to eight weeks" for full surges to be accurately tracked.
Newsweek reached out to Fox News but they did not provide an additional comment.