Fox News Legal Expert: Trump 'Arguably Walked Into the Area of Bribery' With Ukraine Scandal, and 'That's an Impeachable Offense'
Fox News senior judicial analyst Andrew Napolitano said that President Donald Trump had "arguably walked into the area of bribery" with his actions toward Ukraine, pointing out that it appears to be "an impeachable offense."
"When the president asks a foreign government—the head of a foreign government—to do something to help his campaign, when the president adds a condition to the receipt of foreign funds that Congress didn't add and when that condition benefits the president's campaign and not American foreign policy, the president has arguably walked into the area of bribery," Napolitano explained on the Wednesday episode of his Fox News Digital show Judge Napolitano's Chambers.
"And that is an impeachable offense," the legal expert, who previously served as a New Jersey Superior Court judge, asserted. Earlier in the segment he also said: "As most people know, it is a felony to ask for or to receive, to conspire and plan for, to attempt to acquire aid for a presidential campaign from a foreign government or foreign national."
A whistleblower filed a formal complaint in August regarding Trump's actions towards Ukraine. The complaint alleged that Trump was pressuring Ukraine's new president Volodymyr Zelensky to open an investigation into the business dealings of Hunter Biden, the son of Democratic presidential candidate and former Vice President Joe Biden.
The president also ordered the temporary suspension of military aid to Ukraine as he and his personal lawyer Rudy Giuliani allegedly launched their efforts to exert pressure on Zelensky. The aid package was widely supported by Republicans and Democrats, and many lawmakers were surprised and concerned by Trump's decision to withhold it. Although it has not been established that the aid was delayed in conjunction with Trump's efforts to exert pressure, Ukrainian officials have said they believed the White House's willingness to back or "play ball" with the new government in Kyiv would be impacted by whether or not the probe into Biden's son was pursued.
A transcript summary of a July 25 call between Trump and Zelensky was publicly released Wednesday, showing that the president had pressured the Ukrainian leader to open the probe. A semi-redacted version of the official whistleblower complaint was released Thursday morning, outlining the individual's concerns regarding Trump's efforts in Ukraine.
Trump and his supporters have dismissed the whole scandal as "partisan" and a "witch hunt." But the revelations convinced Democratic leaders that it was time to open an official impeachment inquiry, which Speaker of the House Nancy Pelosi announced Tuesday. Some Republicans have also expressed concerns about the allegations against the president.
"Obviously, we shouldn't be having any American officeholder or any American candidate looking for foreign nations to come in and be involved in U.S. elections," GOP Senator Ben Sasse of Nebraska told The Omaha World-Herald. "There's a lot that's troubling in this transcript, but there's a lot more information I also want to see," Sasse said.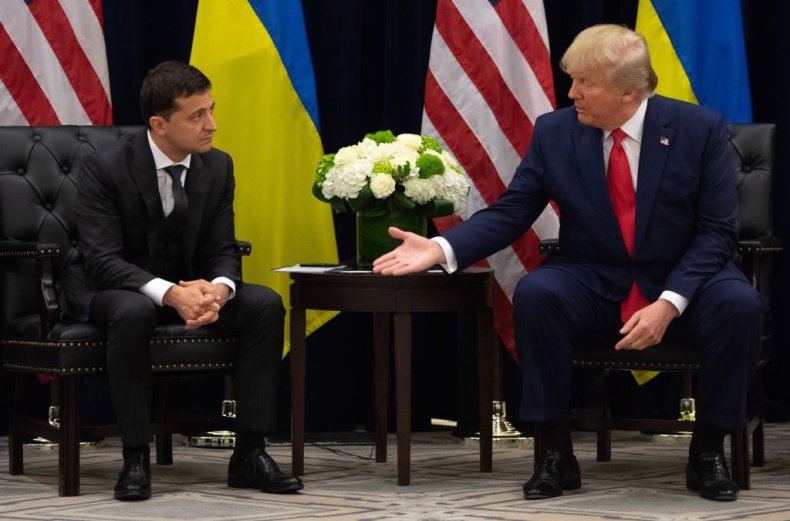 Republican Senator Mitt Romney of Utah called the summary transcript of Trump's phone call with Zelensky "deeply troubling."
"I did read the transcript. It remains troubling in the extreme. It's deeply troubling," Romney said on Wednesday.
Mike Murphy, a prominent GOP political consultant who has worked for Romney, deceased Senator John McCain of Arizona, and former Florida governor and Republican presidential candidate Jeb Bush, told MSNBC on Wednesday that the majority of Republican senators would vote for Trump's impeachment if the vote was secret.
"The politics of it will get worse and worse for Trump," Murphy said.
"One Republican senator told me if it was a secret vote, 30 Republican senators would vote to impeach Trump," he claimed. There are currently 53 GOP senators serving in Congress.