Fox News Host Complains MSNBC, CNN Are All 'Opinion Shows' With 'Anti-Trump' Panels
Fox News host Howard Kurtz criticized MSNBC and CNN on Monday, claiming that much of the networks' programming has become overtly biased against President Donald Trump.
Kurtz, who hosts Media Buzz on Fox News, appeared for an interview on Fox Business with Stuart Varney to discuss a weekend tweet by Trump attacking CNN and MSNBC. The Fox journalist argued that the networks' "anti-Trump" bias is hurting their ratings.
"I think there are some fair reporters at both networks," Kurtz said. "But certainly when you turn on the primetime shows, and it's getting increasingly hard during the day, they all seem to be opinion shows," he continued. "You know, you've got these panels that are six to one anti-Trump. I mean, there's no secret about it. That's the way they are being programmed."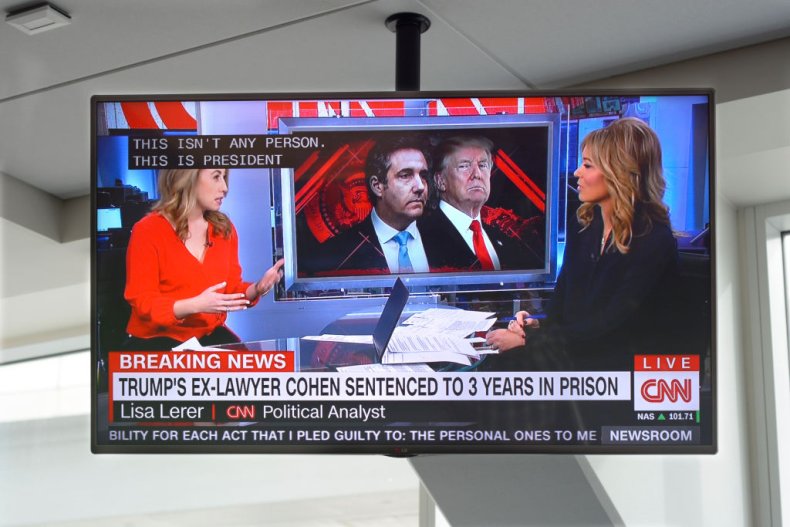 Varney also complained about MSNBC's and CNN's programming during the segment, arguing that "anti-Trump coverage is wall to wall on those two networks." Kurtz quipped that Trump had met the "the definition of masochism" by tuning into MSNBC.
While Kurtz criticized the networks for being biased, he also called out Trump for suggesting people should boycott AT&T, the parent company of CNN. "I don't think that's something a president ought to be doing," the Fox host said.
As Kurtz and Varney pointed out, MSNBC's ratings have fallen somewhat, particularly with viewers aged 25 to 54. The network still remains very popular however, with slightly better ratings than CNN. Meanwhile, Fox News remains the dominant force in cable news, with May being its 35th straight month as the most watched cable network.
Many may view Kurtz's and Varney's criticism of MSNBC and CNN as somewhat ironic however, as Fox News is regularly criticized for being overtly biased in favor of Trump and Republicans. The networks' popular morning show Fox & Friends features a panel that regular defends the president against criticism. And prominent Fox hosts Laura Ingraham, Sean Hannity and Jeanine Pirro regular stir controversy with scathing attacks on Democrats, voicing ardent support for Trump.
Pirro and Hannity even appeared at a campaign rally for Trump back in November. Additionally, Ingraham announced at the end of last month that her podcast, The Laura Ingraham Show Podcast, was now sponsored by the Make America Great Committee, which is a joint effort by the Republican National Committee and the Trump campaign to reelect the president. A report by Media Matters last week highlighted how several Fox Nation hosts have appeared in campaign videos for Trump and have been guests at Republican-sponsored events as well.
Perhaps unsurprisingly, Trump routinely praises Fox News for its favorable coverage of his presidency, while slamming CNN, MSNBC, The Washington Post, The New York Times and other media organizations as "fake news" or even "the enemy of the people."
Kurtz later took to Twitter in an attempt to clarify his remarks.
"The point I was making on FBN is that MS & CNN now do anti-Trump news for much of the day, not just prime time--not that Fox doesn't have PT opinion shows that are strongly pro-Trump," he wrote.
Update (6/11/19): This story was updated to include further comment from Howard Kurtz.