A Legal Analyst Lost Her Job After She Called Roy Moore's Accusers Liars on Fox News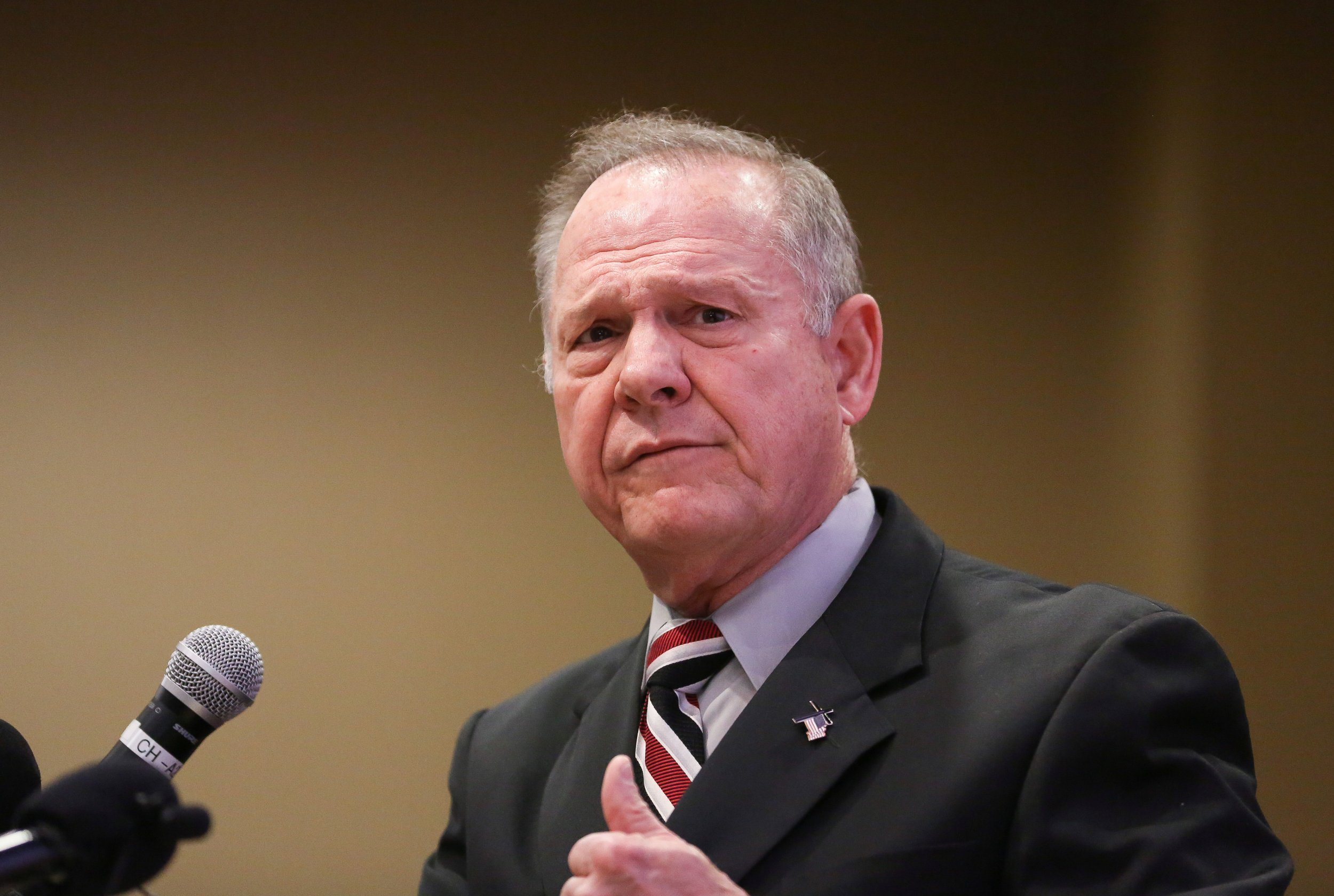 Updated | A legal analyst appeared on Fox News last week to weigh in on the accusations against Roy Moore—and it backfired.
Mercedes Colwin, a managing partner at the law firm Gordon Rees Scully Mansukhani, told host Sean Hannity she thinks Moore's accusers, along with most other women who go public with sexual assault allegations, are liars.
Then she got demoted.
"A lot of these women, it's all about money," Colwin said on the segment, according to Mediate. Genuine allegations of sexual assault, Colwin added, are "very few and far between."
In the aftermath of her initial comments, Colwin apologized on Twitter, stating that she hadn't intended to "trivialize or minimize the impact of sexual harassment on any victims." She went on to clarify: "I did not mean to imply, nor do I believe, that the victims of sexual assault within society are 'very few and far between.'"
But Colwin's backpedaling wasn't enough to save her job. Though Colwin is still working at the firm as a partner, she has since been relieved of her management responsibilities.
In a statement, a firmwide Gordon Rees managing partner said that the law firm didn't want to associate in any way with Colwin's assessment of sexual assault allegations.
As you may be aware, a partner of the firm appeared on a Fox News segment last Thursday and made certain comments regarding the sexual harassment incidents currently making headlines in the media. Although these remarks were made in the capacity of an independent legal analyst for Fox and have since been substantially clarified, it is important that the firm's position on these issues be unequivocally expressed and understood.

In this regard, the organization in no way endorses or agrees with any statements which could even remotely be interpreted as minimizing or trivializing the seriousness and gravity of sexual harassment or similarly predatory behaviors, and we renounce them in the strongest possible terms –in fact, contrary to what may have been inferred from what was said during the telecast, the sad reality is that the number of women who likely have not been exposed to such repugnant conduct over the course of their personal or professional lives is, unfortunately, few and far between.
The firm did not provide any additional comment to Newsweek.
Colwin isn't the first person to accuse Moore's alleged victims of lying, be it for financial or political gain. Following reports that the Alabama Senate candidate sexually assaulted teenage girls, several politicians have publicly stated that they don't believe the allegations.
One Alabama state representative even suggested the women should be criminally prosecuted for coming forward with decades-old accusations against Moore.
"If they believe this man is predatory, they are guilty of allowing him to exist for 40 years," Representative Ed Henry told The Cullman Times on Friday. "Someone should prosecute and go after them.
"You can't be a victim 40 years later, in my opinion," he added.
Clarification: This story has been updated to reflect that though Colwin is no longer a managing partner at Gordon Rees, she is still employed there as a partner.