Fox News Sexual Harassment Allegations Could Hurt Murdoch's Sky Bid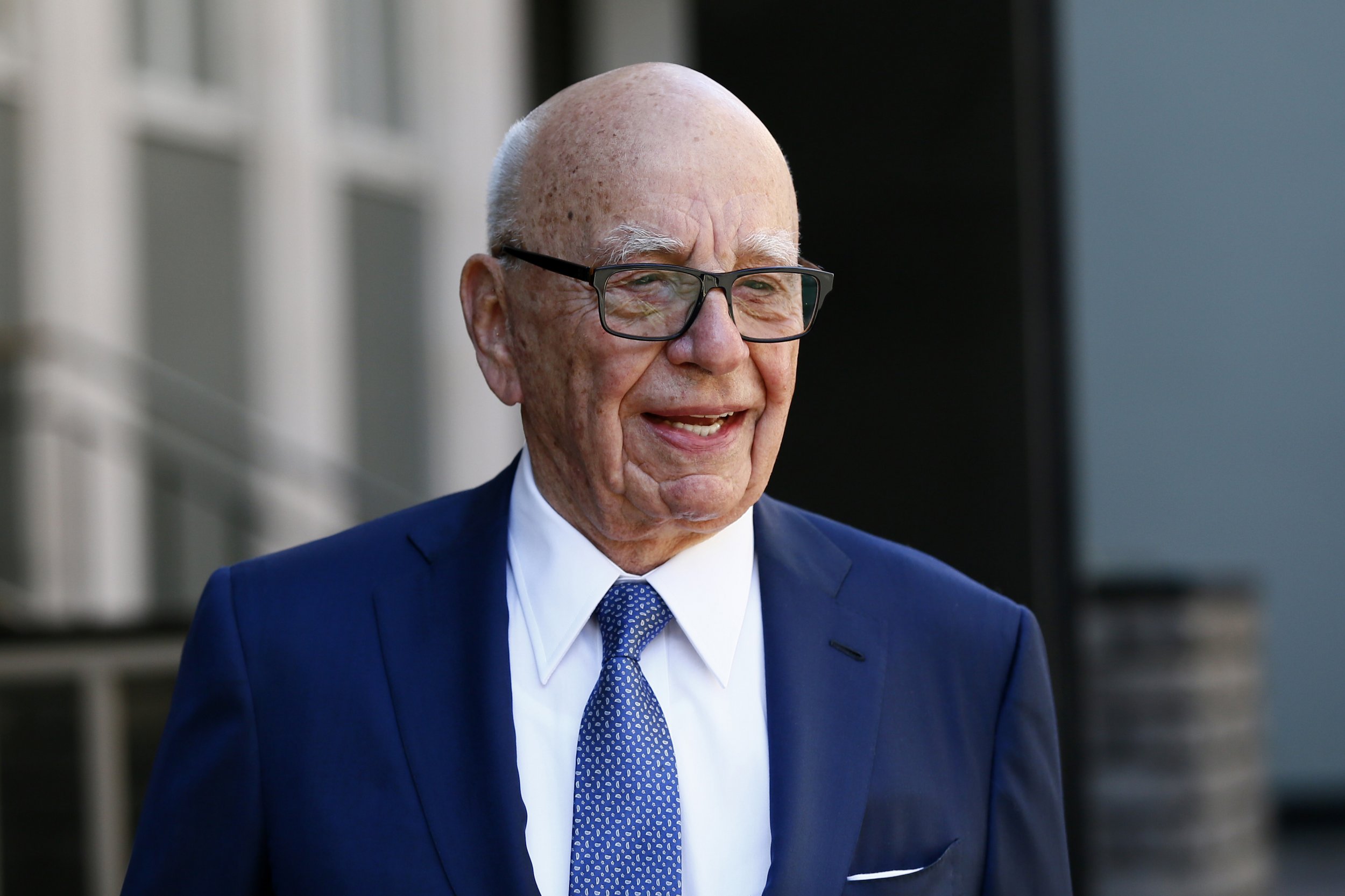 The law firm representing a group of current and former Fox News employees involved in a racial discrimination suit against the network has sent a letter to a British regulator that could put a dent in Rupert Murdoch's multi-billion dollar deal to take over Sky.
In the letter sent Wednesday to Sharon White, chief executive of the United Kingdom's Office of Communications, or Ofcom, lawyer Douglas Wigdor warns the organization about ongoing litigation involving sexual harassment and racial and gender discrimination lawsuits against Fox News. The British media regulator is currently investigating 21st Century Fox's potential takeover of Sky and whether it meets the "Public Interest Test."
Related: Fox host Diana Falzone sues network over gender, disability discrimination
Sky needs a licence from Ofcom to operate in the U.K. and is required to show that "a person is fit and proper" to possess one. In March, Fox announced that it intended to bid $14.4 billion from the remaining 61 percent of Sky that it does not own. Ofcom and the Competitions and Markets Authority (CMA) have yet to approve the deal.
The letter represents the latest blow to Fox News, which has been mired in various scandals since sexual harassment allegations against former Fox News CEO Roger Ailes broke last year. Earlier this week, Diana Falzone, a Fox News host, filed a lawsuit against Fox News, alleging the company discriminated against her after she wrote about her medical condition, endometriosis. Bill Shine. a top executive at Fox News, also resigned this week.
Wigdor states in his letter to White: "I am uniquely qualified to offer facts that may be relevant for your consideration." He goes on to outline alleged discrimination by Fox employees and attempts by 21st Century Fox to "intimidate and silence victims."
In the letter, Wigdor says that despite being aware of reports that ousted Fox News host Bill O'Reilly sexually harassed women, "the 21st Century Fox's Corporate Governance team made a conscious decision to renew Mr. O'Reilly's contract." Wigdor also says that the way 21st Century Fox handled allegations against O'Reilly was "very similar" to the way it dealt with numerous allegations against Ailes.
"I urge you to investigate these non-disclosures of material information to shareholders," Wigdor writes in the letter. Attached to the letter are various documents, including a letter from New York Public Advocate Letitia James regarding non-disclosures and omission of information "that would enable shareholders to gauge whether the company has adequate controls and human resources policies in place," and complaints from the racial discrimination lawsuits against Fox News.
A Fox News spokesperson referred Newsweek's request for comment to 21st Century Fox. 21st Century Fox, Sky, and Epstein, Becker & Green, counsel for Fox, did not immediately respond to request for comment.