Fox News Stands by Early Arizona Call After Furious Pushback From Trump Campaign
Fox News on Tuesday, backed their decisions to call a victory for Democratic candidate Joe Biden in Arizona, despite backlash from President Donald Trump's campaign.
While speaking on Election Night, Fox News Decision Desk Director Arnon Mishkin was asked about his call in Arizona and if he was 100 percent sure of his call, to which he responded by saying, "absolutely."
"It's been clear for a while that the former vice president is in the lead in Arizona and was most likely to win the state," Mishkin said in response. "I think we've heard from the White House is that they are expecting to get that they need just to get 61 percent of the outstanding vote and their 870,000 outstanding votes and they'll be getting that. That's not true. The reality is that they're likely to get only about 44 percent of the outstanding votes there. We're right now sitting on a race that is Biden at 53 percent, Trump at 46 percent."
Mishkin continued, "I'm sorry, the president is not going to be able to take over and win enough votes to eliminate that seven point lead that the former vice president has."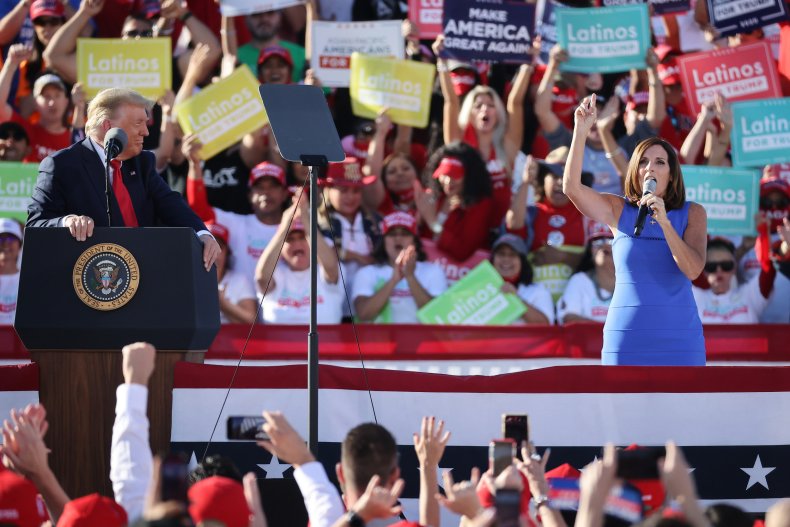 Mishkin's comments come shortly after Trump's campaign, as well as Arizona Governor Doug Ducey, criticized the call, suggesting that it was too early.
"It's far too early to call the election in Arizona," Ducey wrote in a tweet early Wednesday morning, "Election Day votes are not fully reported, and we haven't even started to count early ballots dropped off at the polls. In AZ, we protected Election Day. Let's count the votes—all the votes—before making declarations."
Jason Miller, senior adviser to Trump's reelection campaign also criticized the decision saying, "We believe over 2/3 of those outstanding Election Day voters are going to be for Trump. Can't believe Fox was so anxious to pull the trigger here after taking so long to call Florida. Wow."
Fox News' call in Arizona gives Biden 11 electoral votes in the election and his projected win makes him the first Democrat to win the state since Bill Clinton's victory in 1996.
In addition to Fox News' projection, the news network also projected victory for Democrat Mark Kelly over incumbent Republican Senator Martha McSally in the state's Senate race.
Newsweek reached out to Trump's campaign for comment but did not receive a reply before publication.