Fox News Host Calls Out Trump's 'Hypocrisy' Due to Undocumented Immigrants Working at His Golf Resort
Fox News host Chris Wallace pressed Donald Trump's Acting Chief of Staff Mick Mulvaney on the president's "apparent hypocrisy" in light of published reports that his golf resort had hired undocumented immigrants for many years.
"The Washington Post reports, this weekend, that the Trump golf club in New Jersey has employed a steady stream of illegal immigrants for years, and that the managers at the club knew they were illegal," Wallace pointed out on Fox News Sunday as he interviewed Mulvaney. "How do you explain this apparent hypocrisy by president Trump and by his business?"
Mulvaney said it was "a fair question" but told Wallace that the Trump Organization would have to answer it. He said that the Trump White House was "not involved in the operation of those facilities."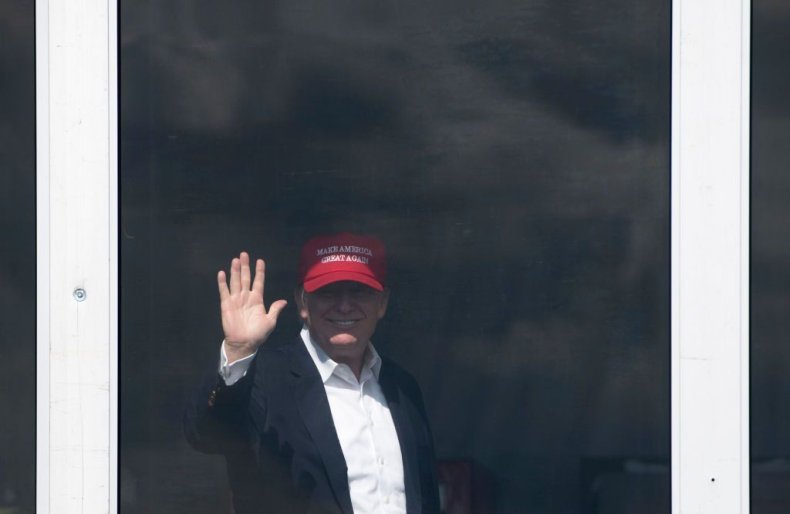 While the president may not currently be involved in the operations of his business, his children are. Trump also publicly opposed undocumented immigrants long before he took office. His 2016 presidential campaign's most prominent slogan was "build the wall," with Trump routinely railing against undocumented migrants for taking jobs from American workers, and for committing crimes. Data shows, however, that immigrants, whether legal or illegal, commit crimes at lower rates than those born here.
Despite Trump's rhetoric demonizing undocumented migrants, his businesses have hired them. A series of reports by The Washington Post detailed how the Trump National Golf Club in Bedminster, New Jersey, allegedly knowingly hired undocumented migrants. Many were fired last month as the government was kept in shutdown over $5.7 billion in funding Trump had demanded for a border wall.
"For me, moving to the U.S. wasn't a very drastic change," Costa Rican national Mauricio Garro, 36, who worked in maintenance at Trump's golf course for five years, told The Post. "My whole town practically lived there."
"Many of us helped him get what he has today," Dario Angulo, 34, who said his home was built with "Trump money" told the newspaper. "This golf course was built by illegals," he said.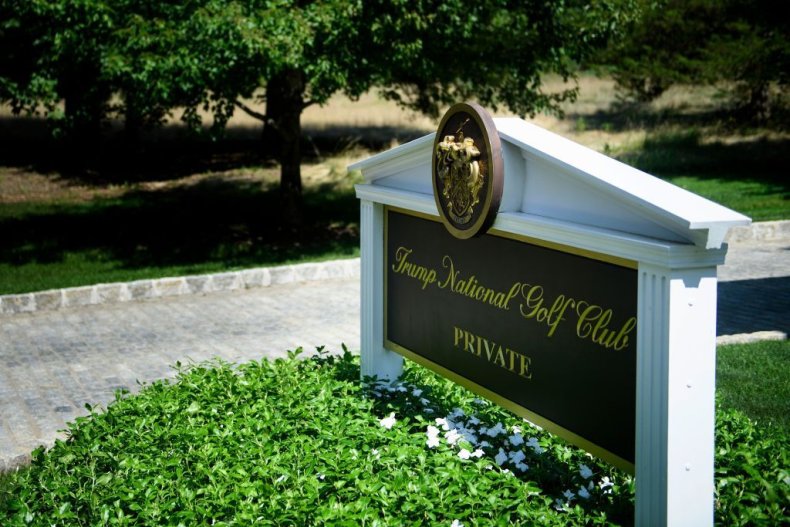 Despite his own company's hiring practices, Trump again in early January argued that undocumented immigrants took jobs from U.S. citizens.
"All Americans are hurt by uncontrolled illegal migration. It strains public resources and drives down jobs and wages," he said. The president again made a similar argument in his State of the Union address last week, saying the country needs an immigration system that "protects" the "jobs of our citizens."
Many experts and analysts have long pushed back at the popular conservative belief that undocumented migrants take jobs from Americans.
"The impact of immigrant labor on the wages of native-born workers is low," Brookings senior fellow Vanda Felbab-Brown explained in an essay. "Undocumented workers often work the unpleasant, back-breaking jobs that native-born workers are not willing to do."