Fox News Killed Story About Trump's Alleged Porn Star Relationship During 2016 Election: Report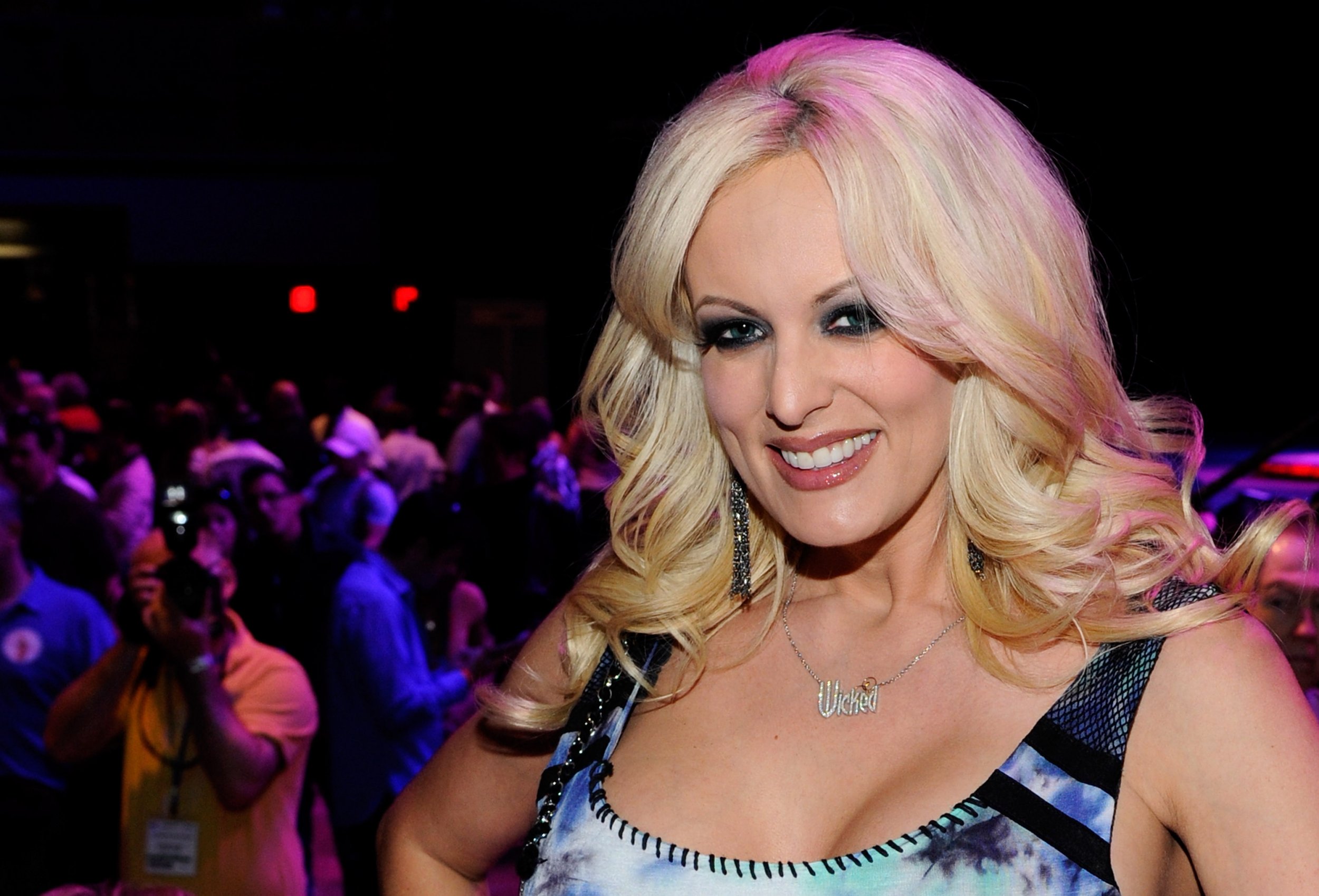 Fox News knew during the 2016 presidential race that Donald Trump had an alleged sexual relationship with porn actress Stephanie Clifford, but killed a story about it, according to a report Tuesday.
Reporter Diana Falzone filed a story in October 2016 about the relationship between Clifford and Trump, four sources told CNN. Falzone reportedly confirmed the news with an on-the-record interview with Clifford's manager at the time, and she had seen emails about the settlement Trump's lawyer arranged to keep the porn star quiet.
But the story never ran, for reasons that are not entirely clear. Fox News digital editor-in-chief Noah Kotch told CNN the network was "unable to verify all of the facts and publish a story." Fox News did not return a request for comment from Newsweek.
Falzone was reportedly furious over the story getting pulled. In May 2017, she became one of several Fox News employees that year to file a gender discrimination lawsuit against the network. Fox has denied her allegations and the case remains open.
The Wall Street Journal broke the story this month, revealing that Trump's attorney Michael Cohen paid Clifford, whose stage name is Stormy Daniels, $130,000 to stay silent about her alleged 2006 encounter with Trump, who by then was married to Melania Trump. Cohen, Clifford and the White House all denied this report.
Other news organizations had been stalking the story, including The Daily Beast, Slate, and ABC's "Good Morning America." Each explained its reasons to not run the story, with Slate even saying Clifford wanted to use the story to get Trump to pay up.
"Daniels said she was talking to me and sharing these details because Trump was stalling on finalizing the confidentiality agreement and paying her," Slate reporter Jacob Weisberg wrote Tuesday. "Given her experience with Trump, she suspected he would stall her until after the election, and then refuse to sign or pay up."
Other organizations said Clifford backed out of cooperation, whereas Fox News apparently had the story nailed down, according to CNN. The conservative network, which is beloved by the president himself, has never before acknowledged it persued the story, and it's unknown if it ran into the same conflicts as its competitors.
Clifford has insisted she never had any sexual relations with the mogul who would become president.
"My involvement with Donald Trump was limited to a few public appearances and nothing more," she wrote in the statement. "When I met Donald Trump, he was gracious, professional and a complete gentleman to me and EVERYONE in my presence. Rumors that I have received hush money from Donald Trump are completely false. If indeed I did have a relationship with Donald Trump, trust me, you wouldn't be reading about in the news, you would be reading about it in my book. But the fact of the matter is, these stories are not true."