Fox News's Audience Almost Exclusively White as Network Faces Backlash Over Immigration Coverage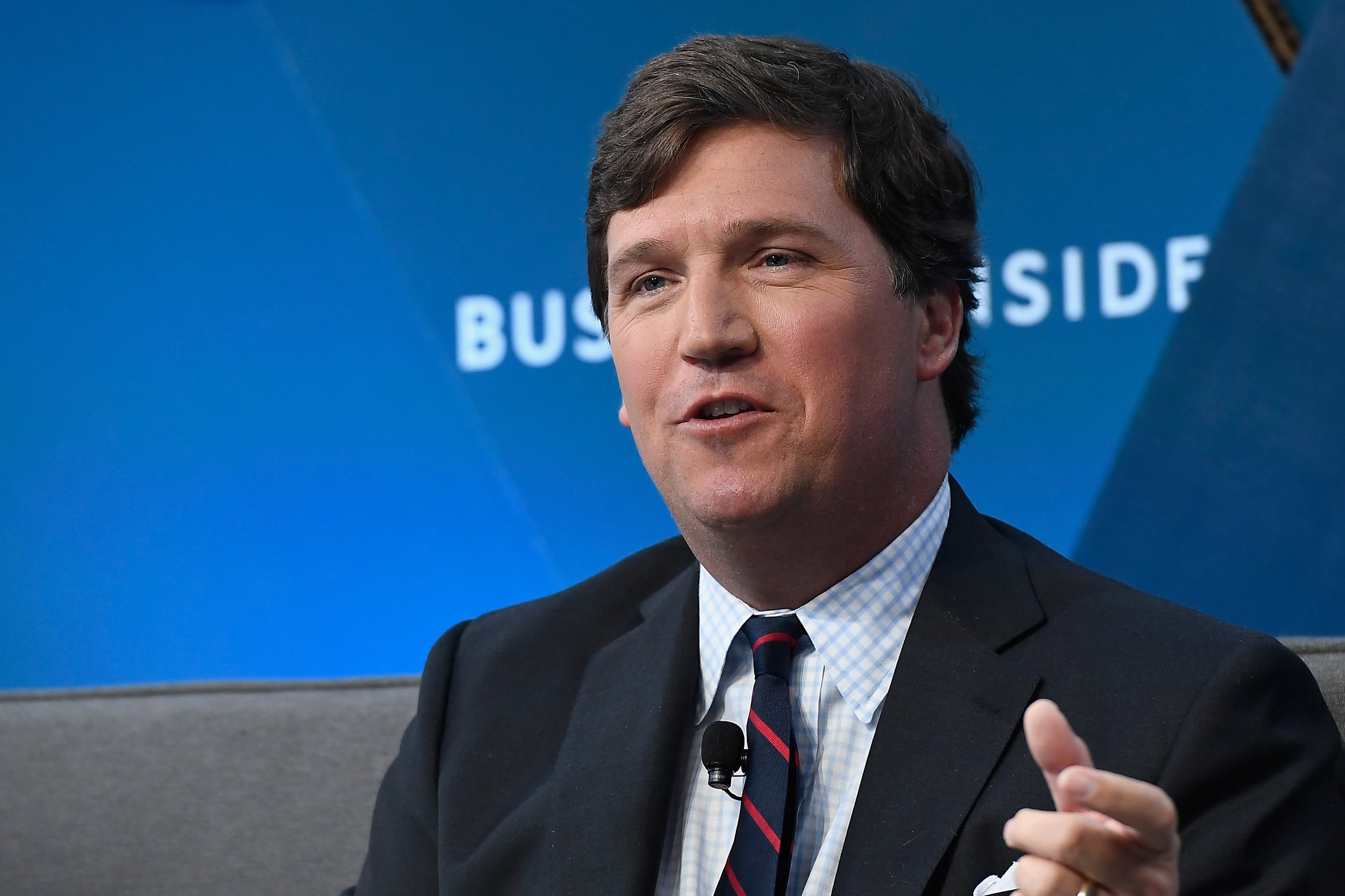 Fox News's audience, at least through 2018, reportedly has been almost all white and barely picks up minority viewers from around the country. The revelation comes as the network deals with blowback from recent comments made by host Laura Ingraham on the nation's changing racial demographics.
Over the last eight months, Fox's viewership has been 94 percent white with Hispanics serving as the next-highest racial demographic to watch at three percent, according to a CNN report citing data from Nielsen.
"Composition of the Fox News audience, 2018-to-date, total day: 94% White, 3% Hispanic, 2% Asian, 1% Black," said CNN's Brian Stelter.
The report pointed to both Ingraham's and fellow host Tucker Carlson's programs, each primetime, as often pandering to a white audience fearful of immigrants and minorities, and how President Donald Trump has used or even stoked racial divisions as a means to energize his Republican base.
Of note is a segment Carlson aired earlier this year about the shifting racial demographics in Hazelton, Pennsylvania, which had seen a massive increase in Hispanic population since 2000.
"That's happening all over the country. No nation, no society has ever changed this much, this fast," Carlson said in March according to CNN. "Now before you start calling anyone bigoted, consider and be honest: how would you feel if that happened in your neighborhood?"
A Fox spokesperson did not immediately respond to Newsweek's request for comment.
Ingraham recently faced significant backlash from her comments Wednesday evening.
"Because in some parts of the country it does seem like the America we know and love doesn't exist anymore," Ingraham said, in a clip that went viral. "Massive demographic changes have been foisted upon the American people, and they're changes that none of us ever voted for, and most of us don't like. From Virginia to California we see stark examples of how radically, in some ways the country has changed. Now, much of this is related to both illegal and legal immigration that of course, progressives love."
At the close of the segment, Ingraham said there was "something slipping away in this country and it's not about race or ethnicity," and added that previously there was a "common understanding by both parties that American citizenship is a privilege."
Though she did state her commentary was not about race or ethnicity, Ingraham was widely condemned and her comments were later praised by former Grand Wizard of the Ku Klux Klan David Duke.
Ingraham addressed the controversy at the top of her show Thursday night, referring to Duke as a "racist freak," and pushed back on any accusation of racism.
"I want to start tonight by addressing my commentary at the top of last night's show. A message to those who are distorting my views, including all white nationalists and especially one racist freak whose name I will not even mention," she said. "You do not have my support, you don't represent my views and you are antithetical to the beliefs I hold dear. The purpose of last night's angle was to point out that the rule of law - meaning secure borders - is something that used to bind our country together."