Fox News Poll Shows Trump Losing to Every Democratic Frontrunner
The latest Fox News poll about the 2020 election shows President Donald Trump losing to every Democratic frontrunner including Joe Biden, Bernie Sanders and Elizabeth Warren.
The survey, which was conducted from September 15 to September 17, found that Biden had a double-digit lead on Trump. The former vice president had 52 percent support among voters, while Trump garnered just 38 percent support. These results were similar to a Fox poll conducted in early August, which showed Biden with 50 percent support compared to Trump's 38 percent.
Sanders was the second most favored Democrat when put in a head-to-head matchup against Trump. The poll showed the Vermont lawmaker up by eight percentage points, with 48 percent support among voters compared to Trump's 40 percent.
Rounding out the top three candidates was Warren, who has continued to rise in the polls during the Democratic primary to gain ground on Biden and Sanders. The Fox survey found Warren ahead of Trump by six percentage points, with 46 percent of voters backing her White House bid.
The poll also showed Harris ahead of Trump with 42 percent support to his 40 percent. But the California senator fell within the survey's margin of error, which was three percentage points.
In a similar poll conducted by Fox in August, Harris was ahead of Trump by six percentage points. Harris enjoyed a bump in the polls following her first debate performance in July, but as of late her campaign has struggled even with Democratic primary voters. A NBC News/Wall Street Journal national poll released on Tuesday showed Harris in fifth place at 5 percent. That's down eight points from her 13 percent showing in the July poll.
It's not the first time that a Fox News poll showed Trump to be in trouble when it comes to the 2020 election. In August, the network also found the president in danger of losing to every top Democrat, including Biden, Sanders, Warren and Harris.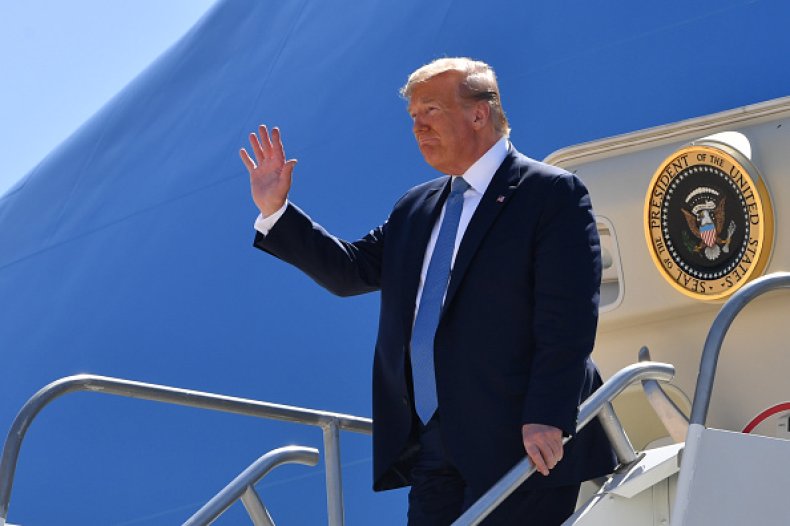 Following that August poll, Trump slammed Fox News and claimed that the outlet was making a "big mistake."
"There's something going on at Fox, I'll tell you right now. And I'm not happy about it," Trump told reporters at the time, adding that "Fox has changed" and alleged that some of his "worst polls" have always come from the network.
The president also tweeted last month that any Democratic attempts to beat him would be fruitless: "It won't work because I always find a way to win, especially for the people! The greatest political movement in the history of our Country will have another big win in 2020!"
The latest Fox poll found that voters are extremely interested in the 2020 presidential election, though more Democrats are excited than Republicans. Overall, 59 percent of those polled were interested in the race. Democrats were also more motivated to vote in 2020 than Republicans.