Fox Nation contributor Tomi Lahren is being called out for appearing to question the idea of a Black woman filling the forthcoming empty Supreme Court seat.
After news broke Wednesday that Justice Stephen Breyer reportedly plans to step down from the Supreme Court, President Joe Biden's pledge on the campaign trail to nominate the first Black woman to the Supreme Court may come to fruition.
During the Wednesday episode of Fox News' Outnumbered, Lahren told guest host Guy Benson that Biden does his best to placate "the radical element and radical aggressive base of his party."
"But I'm wondering the kind of justice that he would nominate," she added. "Now again I'm sure it would be, as Guy said, a Black woman, he's got a dedication to that. We saw how well that worked out with Kamala Harris. But here's to hoping he had a better choice in mind for this position."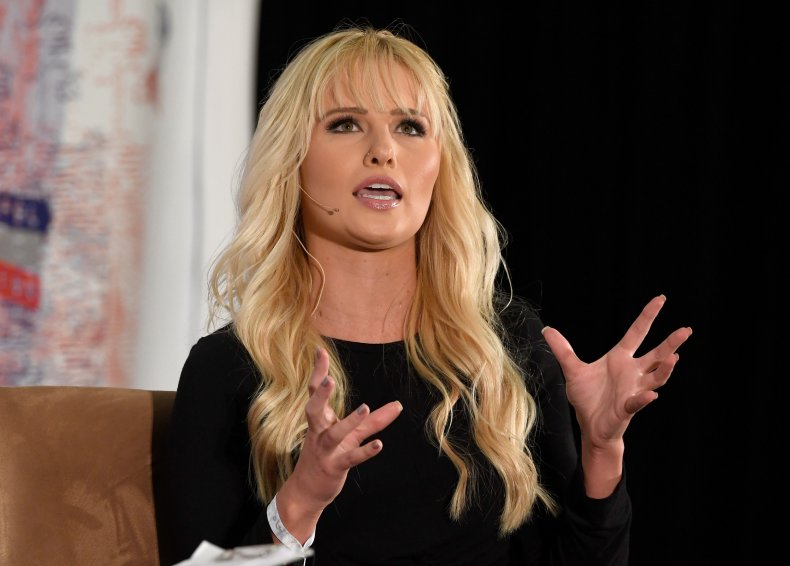 The conservative commentator was immediately slammed online for her remarks, including in a Mediaite article by Colby Hall that said she "appeared to say the quiet part out loud."
"A reasonable interpretation would also see Lahren's comments as unnecessarily racial in nature, if not just flat out racist, suggesting that a Black woman named to the highest court would simply not be up for the task," Hall wrote.
Lahren countered the article on Twitter, insisting that she was not criticizing Black women, but rather the choice of picking a nominee based solely on their race.
"Picking a nominee based solely on race, gender and identity politics is what I'm criticizing, and you know that," she tweeted at CNN's S.E. Cupp.
Biden has said multiple times that he did not feel pressure to select a Black woman as his running mate. During an August 2020 interview with ABC's Robin Roberts, Biden explained that he feels that the government should look like the people of the United States.
Lahren is known for her critique of liberal politics, and more recently, comments regarding race and the COVID-19 pandemic.
Earlier this month, Lahren criticized New York City's consideration of a race-based COVID treatment. New York City will take a patient's race into account when administering potential life-saving COVID treatments, as "longstanding systemic health and social inequities" can lead to a higher risk of dying from the virus, according to the Department of Health and Mental Hygiene.
"This is not progressivism. This is just lunacy," Lahren said on Outnumbered. "It is ridiculous. And, again, this is race-baiting identity politics which is all the left has."