France Foils Extremist Attack With Multiple Arrests in Strasbourg and Marseille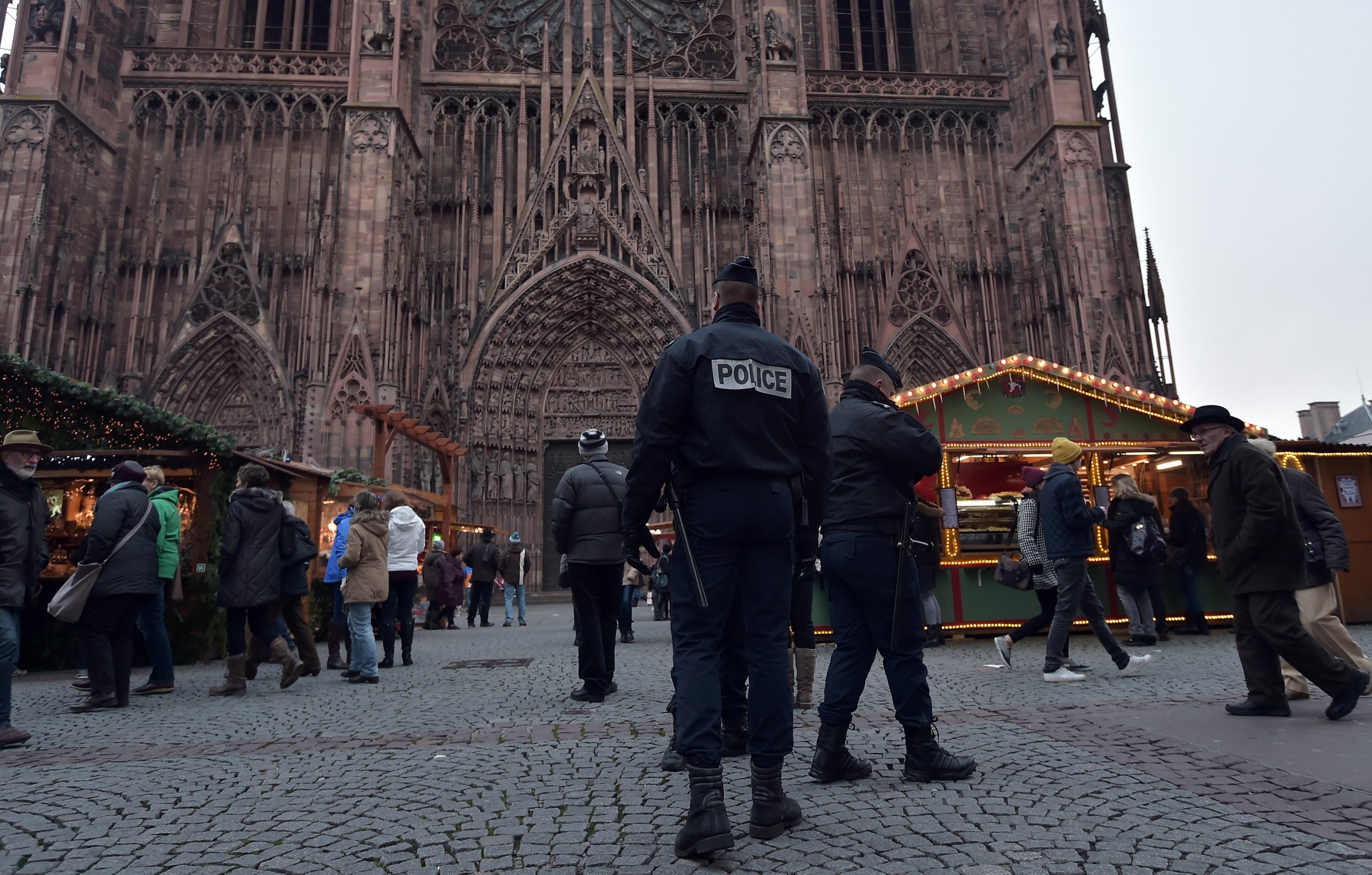 French police have arrested seven people in Strasbourg and Marseille, foiling a "long-planned" extremist attack, the country's interior minister said Monday.
Authorities conducted raids in the cities overnight Saturday, arresting suspects of French, Moroccan and Afghan origin between the ages of 29 and 37, after an eight-month investigation.
Bernard Cazeneuve, speaking at a televised news conference, said the raids had thwarted "a terrorist act that has been envisaged for a long time."
He said that "the foiled attack was a coordinated attack aiming to target several sites simultaneously on our soil." Intelligence services had not known of six of those arrested, while a foreign government had flagged one suspect of Moroccan origin to France. Authorities have yet to identify any of the suspects.
"The scale of the terrorist threat is enormous and it is not possible to ensure zero risk despite everything we are doing," the interior minister added.
Cazeneuve did not name any targets, but some sections of the French media suggested that the Strasbourg Christmas market, due to open in five days, may have been the focus of the attack plan, news site The Local reported. The market attracts thousands of visitors and was previously been the subject of a failed bomb plot in 2000.
But Strasbourg Mayor Roland Ries denied the plot was linked to the city's Christmas market, saying it had centered on "the Paris region."
France has suffered seven successful radical Islamist assaults since the beginning of 2015, the deadliest being an Islamic State militant group (ISIS) suicide bomb and shooting attack in Paris that left 130 people dead in November 2015. France is participating in the U.S.-led coalition campaign to defeat ISIS in Iraq and Syria and ISIS has continued to call for attacks in the country.
The raids in Strasbourg reportedly focused on the neighborhoods of Meinau and Neuhof, where authorities broke up an extremist network in 2014. The cell included the brother of an ISIS suicide bomber at the Bataclan in Paris.
Jean-Charles Brisard, head of the French Center for Analysis of Terrorism, said that the latest foiled plot demonstrated that, despite a tougher government response to radical Islamist attacks, extremists are still active in France and planning to strike the country.
"These arrests are a clear sign of an acceleration of the plotting and increased threats on France, with levels of arrests never met in the past (418 since the beginning of the year)," he wrote in an email.
"It suggests that networks in France, whether locally inspired or directed from abroad are planning, despite the ISIS setbacks on the ground and despite stronger measures against terrorism. It means their capacity has not been affected, nor their intention to target Western countries."
French security services are struggling to monitor thousands of individuals suspected of being at risk of radicalization or already radicalized. The issue may shape the country's upcoming presidential election in favor of right-wing populist and National Front leader Marine Le Pen.
Le Pen's campaign, which has focused on French identity, immigration and security, will see her likely reach a run-off with a right-wing Republican leadership candidate. After former president Nicolas Sarkozy was eliminated from the leadership primary Sunday, that position is currently being fought over by two former prime ministers, Alain Juppe and Francois Fillon.
Le Pen's hopes of seizing the presidency have been boosted by growing anti-immigrant feeling within France, as well as the wave of populist anger across the Western world, seen in the U.S. with the election of Donald Trump and Britain's vote to leave the European Union.