A worker has been awarded €50,000 ($57,000) because he was left bored with nothing to do by his French employers in a landmark ruling.
Frédéric Desnard, who claimed he suffered from "bore-out", was awarded the damages by Paris's appeals court after what he described as his "descent into hell".
Desnard said he would arrive at perfume company Interparfums with very little to do.
He said: "No one cared if I arrived at 9am or 10am. I had to buy some supplies — a few sheets of paper — and then my day was over."
Desnard told Agence France-Presse that he was left to carry out tasks that had nothing to do with his job and was "deprived of his original responsibilities."
He said he felt "destroyed" and suffered with "serious depression."
"I was ashamed of being paid for doing nothing," he said
A colleague told court that his situation deteriorated so much, that Desnard contemplated suicide.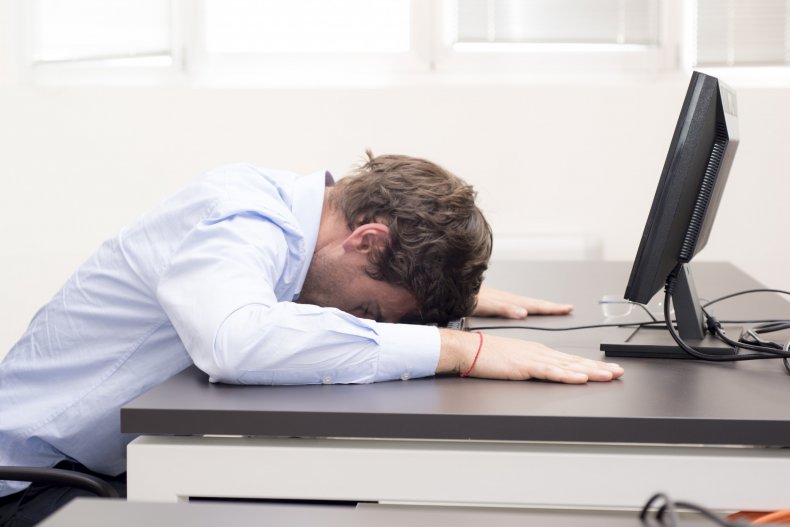 He said: "Mr. Desnard was fed up with doing nothing. This situation made him so depressed that he talked more and more about committing suicide."
Although France is known for its tough labor laws, which means that employees cannot easily be made redundant should their roles no longer be necessary due to technological change, many are left with little to do, in the hope they resign.
Desnard claimed the stress and lack of stimulation at work eventually caused him to have an epileptic fit when he was driving.
As a result, he was signed off from work for seven months, before being made redundant in September 2014 for "prolonged absence," leading Desnard to seek damages.
The perfume company said that Desnard failed to make them aware of the "bore-out" he was suffering from.
The case was first reported on in 2016 and has been going for quite some time.
Desnard's condition is the opposite of "burn-out", where individuals suffer from mental and physical exhaustion from intense pressure in a workplace.
The ruling means French companies will have to ensure that their employees do not get too easily bored at work.
Meanwhile, France's coronavirus death toll remained under 100 for the seventh day in a row, according to the country's health ministry.
The country's death toll rose by 87 to 29,296 on Tuesday, the highest daily toll since June 2.
The French government is also said to be considering whether to end emergency health measures imposed to tackle the COVID-19 pandemic on July 10, the French Prime Minister's department has said.
Prime Minister Edouard Philippe's office said the possible date of July 10 was among a number of options being considered.