France vs. Russia: Didier Deschamps Says Paris Attacks Not Forgotten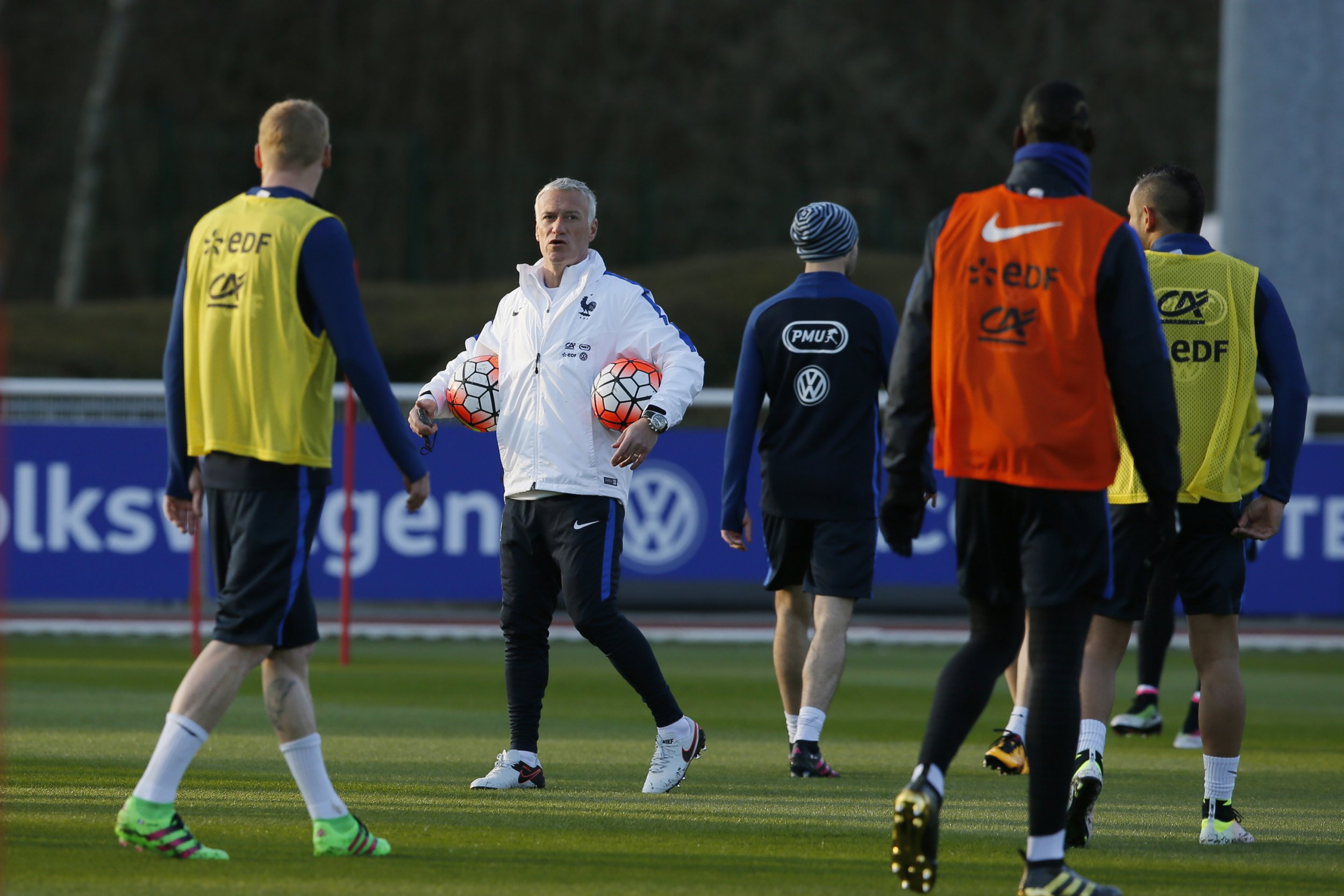 France coach Didier Deschamps says his players have not forgotten the night of the Paris attacks in November as they prepare to face Russia at the Stade de France for the first time since then.
France was playing Germany on the evening of November 13, 2015, when a series of co-ordinated bomb blasts occurred across the capital killing 130 civilians. The militant group Islamic State (ISIS) claimed responsibility.
The Stade de France itself was among the targeted locations and one a nearby McDonalds restaurant, though the bombers managed only to kill themselves and one civilian.
Further attacks in the city centre hit the Bataclan concert hall, with gunmen killing 89 people attending an Eagles of Death Metal concert.
The national team has not played at the stadium since the killings.
"You don't forget, but you have to move forward," Deschamps said of the game scheduled for Tuesday evening.
Hugo Lloris, the Tottenham Hotspur and France captain, said a return to the Stade de France would help the players regain confidence.
"It's important to return to the Stade de France to find our point of reference and confidence," Lloris added.
Security at the Stade de France will be heightened not only in light of November's attacks but last week's bombings at Brussels airport in Zaventem and Maalbeek metro station, which the latest reports claim cost 35 lives.
Belgium's friendly international with Portugal scheduled for Tuesday evening was originally cancelled but later moved to Leiria, on Portugal's western Atlantic coast.
France vs. Russia: Didier Deschamps Says Paris Attacks Not Forgotten | Sports