Brooklyn Subway Shooting: Suspect Called Police on Himself, Officials Say
Suspect Called Police on Himself, Officials Say
The man suspected in the Brooklyn subway shooting called police on himself, law enforcement officials told the Associated Press.
Frank R. James tipped off police to his own whereabouts Wednesday afternoon, after being on the run for some 30 hours, AP reports. James called the NYPD tip line, saying he was inside a McDonalds in Manhattan and for officers to come and get him, two law enforcement officials told the outlet.
When officers responded, James already left the McDonalds at 6th Street and First Avenue, NYPD Police Chief Kenneth Corey said during a press conference. Officers found James at a nearby corner, at St. Marks Place and 1st Avenue, and took him into custody.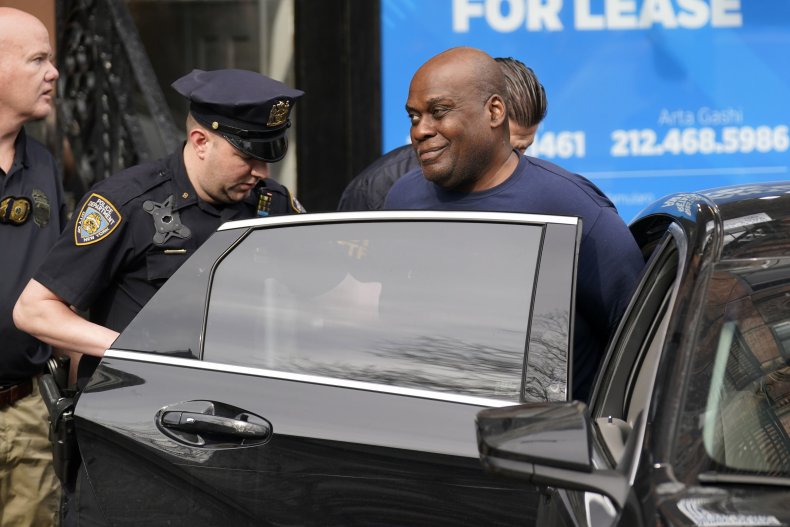 A man named Zack Tahhan said he recognized James on the street Wednesday afternoon and alerted officers. Tahhan told WABC he saw James walking down the sidewalk, placing his bag in the street. Tahhan then made the connection and tried to warn people nearby to get away.
"Please, this guy is gonna do something," Tahhan said in an interview with WABC. "People think I am crazy, like nobody tries to believe me. I told them guys, trust me this guy... this is the guy."
Tahhan flagged officers who were nearby, and said police then made the arrest.
"Thank God we got him," Tahhan said.