New Jersey Police Chief Who Called Donald Trump 'Last Hope For White People' on Trial For Hate Crime
A police chief in New Jersey who allegedly said he wanted to "mow down" African Americans and claimed Donald Trump was "the last hope for white people" is currently being tried on hate-crime charges.
During testimony this week in U.S. District Court in Camden, a South Jersey police officer testified that retired Bordentown Police Chief Frank Nucera Jr. routinely used racial slurs and said black people should be shot.
Sgt. Nathan Roohr, a K-9 officer in the Burlington County department, testified Monday that, during an arrest in 2016, Nucera grabbed the head of an African American suspect "like a basketball" and slammed it into a metal door jam. "[It] made a loud thud," Roohr said. "I immediately knew it was wrong. I knew I had an obligation to report it," he added. "This was an obvious excessive force."
The suspect, 18-year-old Timothy Stroye, was handcuffed at the time. Stroye and his 16-year-old girlfriend were accused of sneaking into a hotel and using the pool.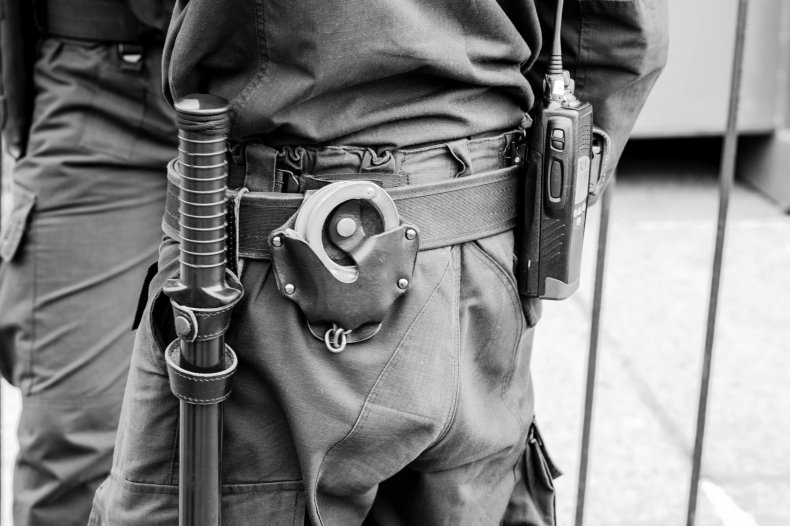 Nucera, who retired abruptly in 2017, has been charged with hate-crime assault, as well as civil rights violations and lying to the FBI. Prosecutors maintain he had a "significant history" of making racial remarks. Roohr and other officers provided dozens of tapes of their former commanding officer spewing racist threats: In one, Nucera can be heard saying: "It's gonna get to the point where I could shoot one of these [N-words]."
After tires on a squad car were slashed, Nucera reportedly claimed, "These [N-word] are like ISIS, they have no value. They should line them all up and mow 'em down. I'd like to be on the firing line, I could do it."
Roohr also said Nucera directed K-9 officers to use police dogs to intimidate black people. "Let these [expletives] see him. Let 'em see him. I don't care," Nucera can be heard saying in a recording.
Nucera's attorney, however, maintains the accusations were drummed up by officers dissatisfied with his disciplinary and overtime policies.
When charges were originally filed, U.S. Attorney William Fitzpatrick said the accusations against Nucera painted a picture of "intense racial animosity toward African Americans."
"The conduct alleged is a shocking breach of the duty of every police officer to provide equal justice under the law and never to mistreat a person in custody," Fitzpatrick added. "As a result, the former chief of police is now a charged federal criminal defendant."
If convicted, Nucera could face up to 20 years in prison and forfeit his $8,800 a month pension.