Frank Zappa's Scathing Wit Comes Back to Life in a New Documentary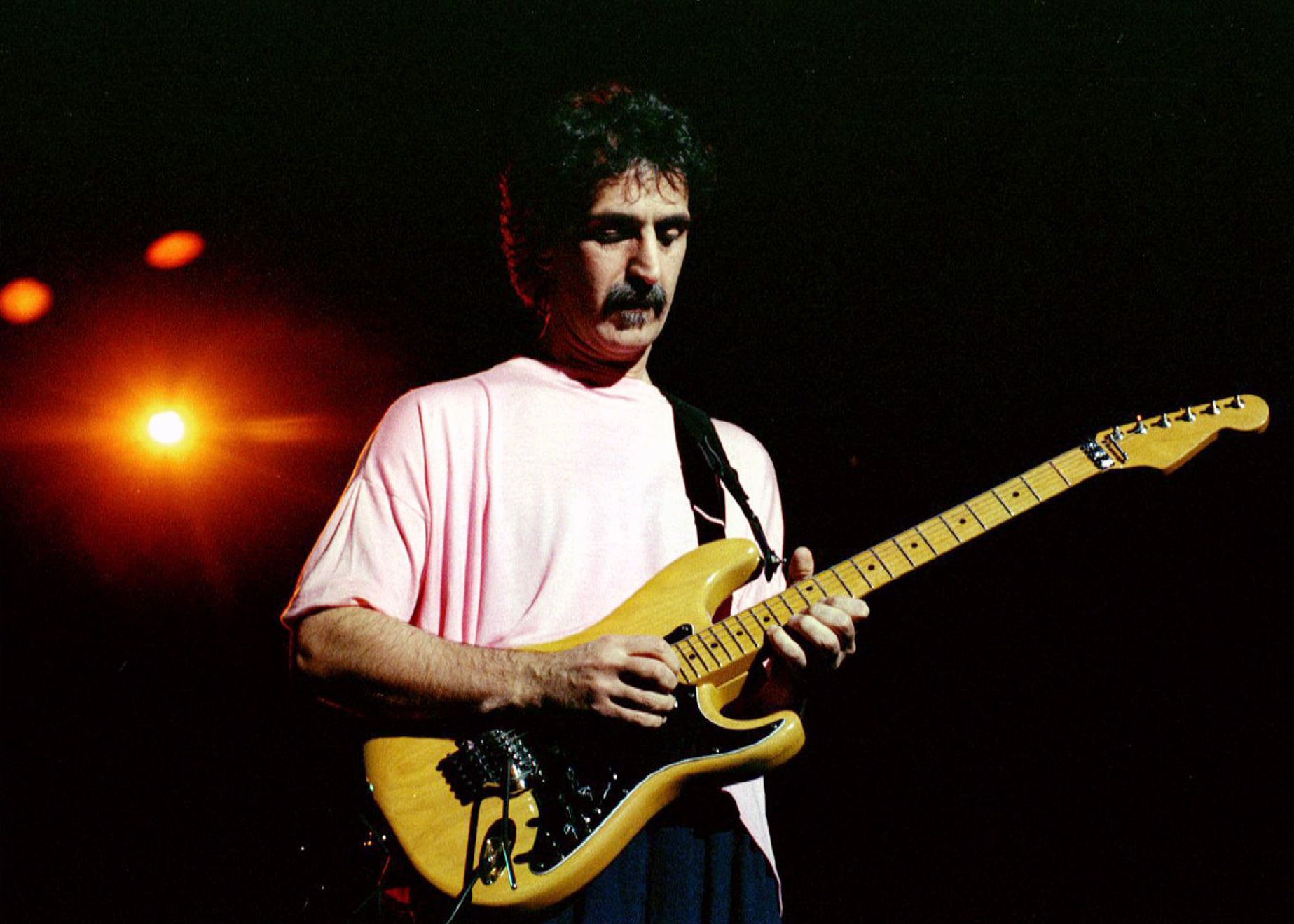 Thirty-five years ago, Newsweek rejected Frank Zappa.
It's true. Zappa, the iconoclastic musician and bandleader whose 1966 Freak Out! double LP arrived 50 years ago last week and launched a career of irreverence, submitted a guest column in 1981. It was intended for the My Turn section, that front-of-the-book guest column where average Joes would publish heartfelt essays about their church choir or what they learned from a strained relationship with a mean stepdad. (Medium.com didn't exist yet.) It was titled "Just Say Cheese" and blasted contemporary Americans for turning society into "a festering mound of self-destructing poot."
We said nope. "Newsweek Bans Zappa's Essay on 'Foul Cheese,'" blared a headline in the Reading Eagle. (The piece eventually surfaced in the liner notes to 1981's You Are What You Is.) What were we thinking?
"Too idiosyncratic," Zappa claimed he was told. It was an awkward pairing. Newsweek—then more than now—was the dentist office read for mainstream America. Zappa was king of the freaks, counter to the counterculture. But the story is one of many gems in Eat That Question: Frank Zappa in His Own Words, a new documentary from director Thorsten Schütte that narrows in on the late musician's tortured relationship with the media.
Zappa famously quipped that rock journalism is "people who can't write interviewing people who can't talk for people who can't read." Except (as anyone who's sat through his live album monologues can attest) Zappa could talk. We meet him as a young man, clean-shaven, plucking music from a bicycle on The Steve Allen Show in 1963. Later, we get to know Zappa in his most iconic form: long-haired, with a thick mustache and thicker smirk, waving a lit cigarette in the air as he fields questions from bemused journalists. The rocker's mocking answers are a pretty good microcosm for his operating philosophy: lampoon everyone. Equally telling are the media's timid attempts to translate Zappa to prime-time audiences ("a bizarre performer with a penchant for lascivious lyrics," one Today Show reporter calls him).
"Being interviewed is one of the most abnormal things you can do to somebody else," Zappa says in one clip. "It's two steps removed from the Inquisition."
Although there is some nice performance footage, the film isn't a good way for a beginner to get a grip on Zappa's music, which spans from proto-punk to classical. (Just get Freak Out!—and then maybe Hot Rats, if you like jazz, or Over-Nite Sensation, if you don't.) It is a nice journey through Zappa's mind for the already converted, airing his thoughts on everything from religion (he proudly refused an opportunity to play for the pope) to dirty words ("a fantasy that is manufactured by religious fanatics and government organizations to keep people stupid").
Eat That Question consists of mostly unseen footage from Zappa's lifetime. There is no central narration, no interviews with rockumentary-style "experts." The most revealing moments tackle Zappa's much-publicized 1980s battle with Tipper Gore and her Parents Music Resource Center, when he railed against the dirty lyrics hysteria at a congressional hearing. "If it looks like censorship and it smells like censorship, it is censorship," he proclaimed.
What would Zappa, ever the social critic, think of our brave new world of 2016? Of Donald Trump and Facebook algorithms? Of Brexit and Kanye West and impending climate change disaster?
The documentary never quite answers those questions, and the people best qualified to say—Zappa's adult children—are lately embroiled in a bitter squabble over the family name. (Dweezil Zappa, the rocker's elder son, has spent years touring the world performing his father's music. Zappa started his kids early: Dweezil contributed guitar solos to 1984's Them or Us, while his older sister, Moon Unit Zappa, became a teen sensation thanks to her "valleyspeak" vocal turn on 1982 hit "Valley Girl.")
Zappa himself, of course, died all too soon, from prostate cancer, in 1993. Even as the musician battled cancer, his body weak and his public appearances more infrequent, his tongue remained sharp. The saddest scene shows one of his final interviews, with The Today Show. Zappa looks frail and gray, soberly describing how his illness has slowed his prolific musical output.
"How does Frank Zappa want to be remembered?" NBC's Jamie Gangel asks.
The man groans. "It's not important.... The people who worry about being remembered are guys like Reagan, Bush." As for Zappa? "I don't care."
Zappa would probably consider the documentary a waste of time too. As the artist tells an adoring crowd at the start of the film, "I guess you don't have anything better to do tonight." If you don't either, see Eat That Question.