Franklin Graham Criticizes Biden for Choosing Cabinet Based on Diversity Than Competence
Evangelical pastor Franklin Graham criticized Joe Biden's Cabinet appointments on Friday, writing on Twitter that "competence doesn't seem to be as important as diversity," within the president-elect's choices.
Graham, a long-time supporter of President Donald Trump and one of the nation's most prominent evangelical Christian leaders, wrote a series of Tweets accusing Biden of selecting people to run his Cabinet "in areas of gov't who don't have a clue."
"@POTUS Trump searched for the best of the best to run the various levels of gov't. Being a businessman, he brought in people who were the top in their field to use their expertise to benefit the nation; and if they didn't measure up, he showed them the door," Graham said.
"With@JoeBiden's appointments, competence doesn't seem to be as important as diversity. Diversity is certainly important, but competence is critical. We don't need people running areas of gov't who don't have a clue."
Graham has previously received criticism for adamantly supporting Trump.
In September, 10,000 Christians signed a petition to have Graham removed from his position as leader of the humanitarian aid organization Samaritan's Purse, after he said a prayer in support of Trump at the Republican National Convention.
His comments come amid Biden's pledge to have the most diverse cabinet in U.S. history.
"By the end of this process, this Cabinet will be the most representative of any Cabinet in American history. We'll have more people of color than any Cabinet ever. We'll have more women than any Cabinet ever. We'll have a Cabinet of barrier-breakers. A Cabinet of firsts," Biden said on Wednesday, according to CBS News.
Biden has already nominated 11 people of color, and 10 women to Cabinet-level positions. On Tuesday, he nominated Pete Buttigieg for transportation secretary. If confirmed, Buttigieg would be the first LGBTQ person to hold a permanent secretary position.
Kamala Harris, Biden's vice president, will be the first woman as well as the first woman of color, to serve in the position.
But while Graham may have preferred Trump's Cabinet picks over Biden's, his remarks that the president-elect's choices are unfit to serve remain largely unfounded.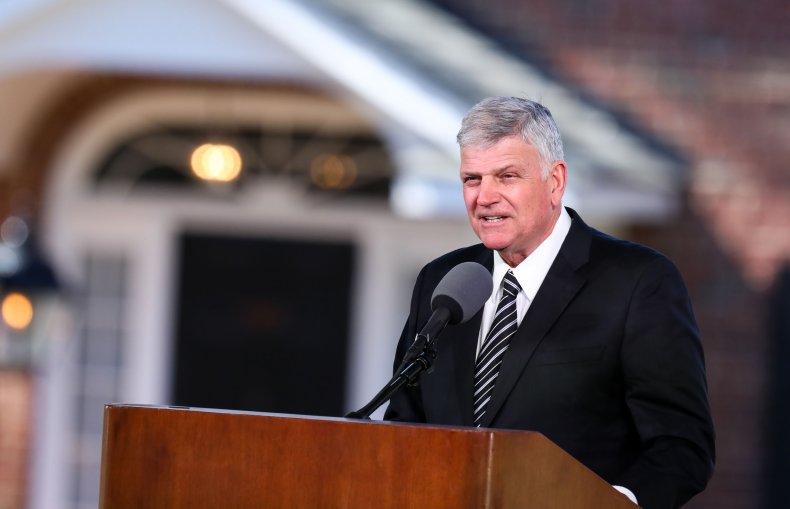 For positions including chief of staff, secretary of agriculture, secretary of defense, and Department of Homeland Security, Biden chose individuals who had either served in those positions previously, or had a direct connection to the job.
To lead the treasury department, Biden chose Janet Yellen, a former chair of the Federal Reserve, while New Mexico Congresswoman Deb Haaland, a Native American, will lead the Interior Department, the agency that oversees the country's public and tribal lands.
Several of the president-elect's appointees have previously served with him under the Obama administration, while others are actively serving as elected representatives.
On Monday, Graham posted a statement praising Trump's efforts and celebrating him in history as "one of the great presidents."
"People have asked if I am disappointed about the election. When I think about my answer, I have to say honestly, that I am grateful—grateful to God that for the last four years," he wrote in a lengthy post on Facebook.
Newsweek reached out to Biden's representatives for comment.