Pictures: Freak Snowstorm in Russia Buries Buildings, Leaves Tens of Thousands Without Power
Record snowfall and freezing temperatures have gripped the Russian capital of Moscow, knocking down thousands of trees, injuring five people and killing at least one.
After an unusually warm first few weeks of winter, a record 17 inches of snow blanketed the nation's capital in 24 hours on Sunday, causing travel chaos and triggering safety warnings.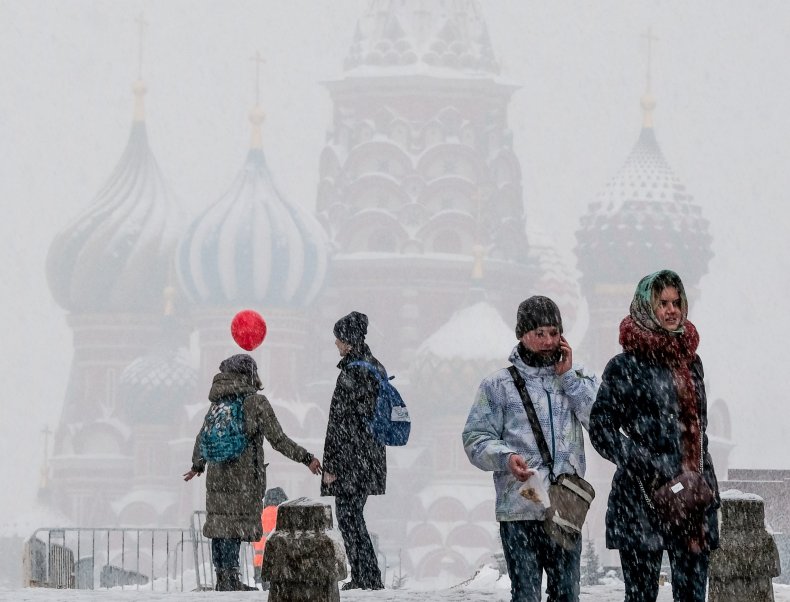 "We asked during our program a few weeks ago, 'Where is the winter, Where is the cold?'" Russia's Channel One commented on Monday. Nobody is asking now, it pointed out, declaring it "the snowfall of the century."
Related: This Is the Coldest Village in the World, and It Just Got Hit by an Arctic Snap
Russian state meteorologists estimated that on Saturday alone, 7 inches of snow fell on Moscow, beating a record set in 1957 for the heaviest daily accumulation.
As more snow fell Sunday, about 15,000 snowplows were deployed on the streets. Newspaper Moskovskiy Komsomolets warned Monday that travel in Moscow was "hell."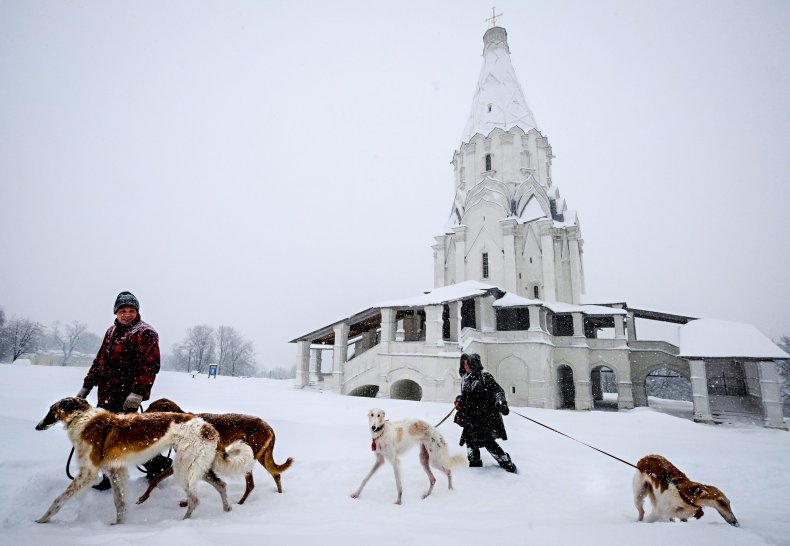 Sergei Sobyanin, mayor of Moscow, announced that a local man died Saturday when a falling tree hit an electric power line. Sobyanin added on Twitter that another five people were injured on Sunday.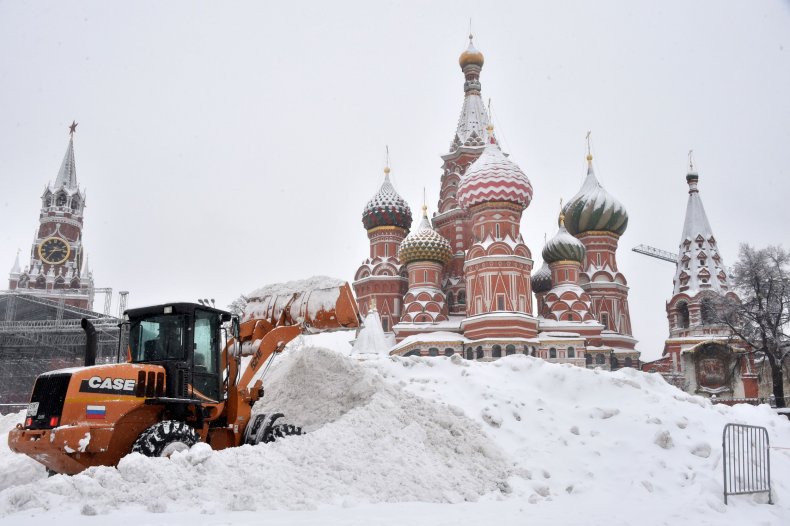 "The situation on the roads will be difficult," Sobyanin warned. "It is best to avoid trips in your private car, if possible."
Around 100 flights from Moscow's airports are grounded indefinitely, and at least 10 have been canceled because of the weather, state news agency RIA Novosti reported on Monday. The Russian capital provided some of the most dramatic pictures, but the weather has affected thousands of Russians elsewhere.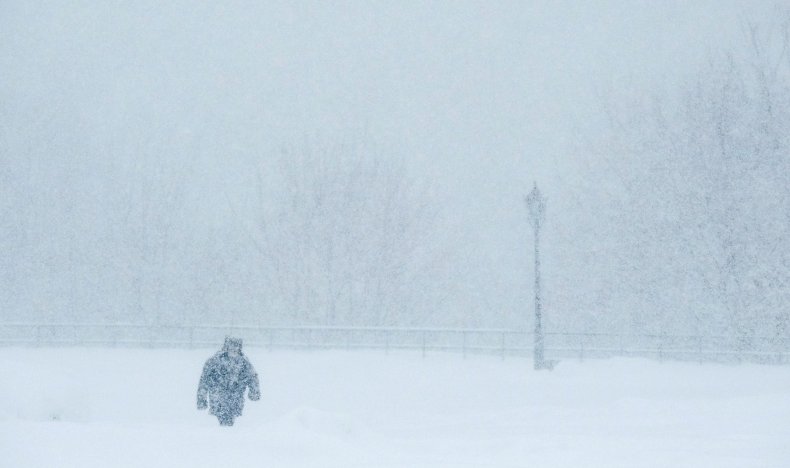 In Tatarstan, less than 500 miles east of Moscow, around 15,000 people have no power because of snow and wind, RIA reported. Near Penza, less than 400 miles southeast from Moscow, 21,000 have no electricity, while in Saratov, just over 500 miles from the capital, 24,000 people are without power.