Freddie Mercury Biopic Moving Ahead with Bryan Singer and Rami Malek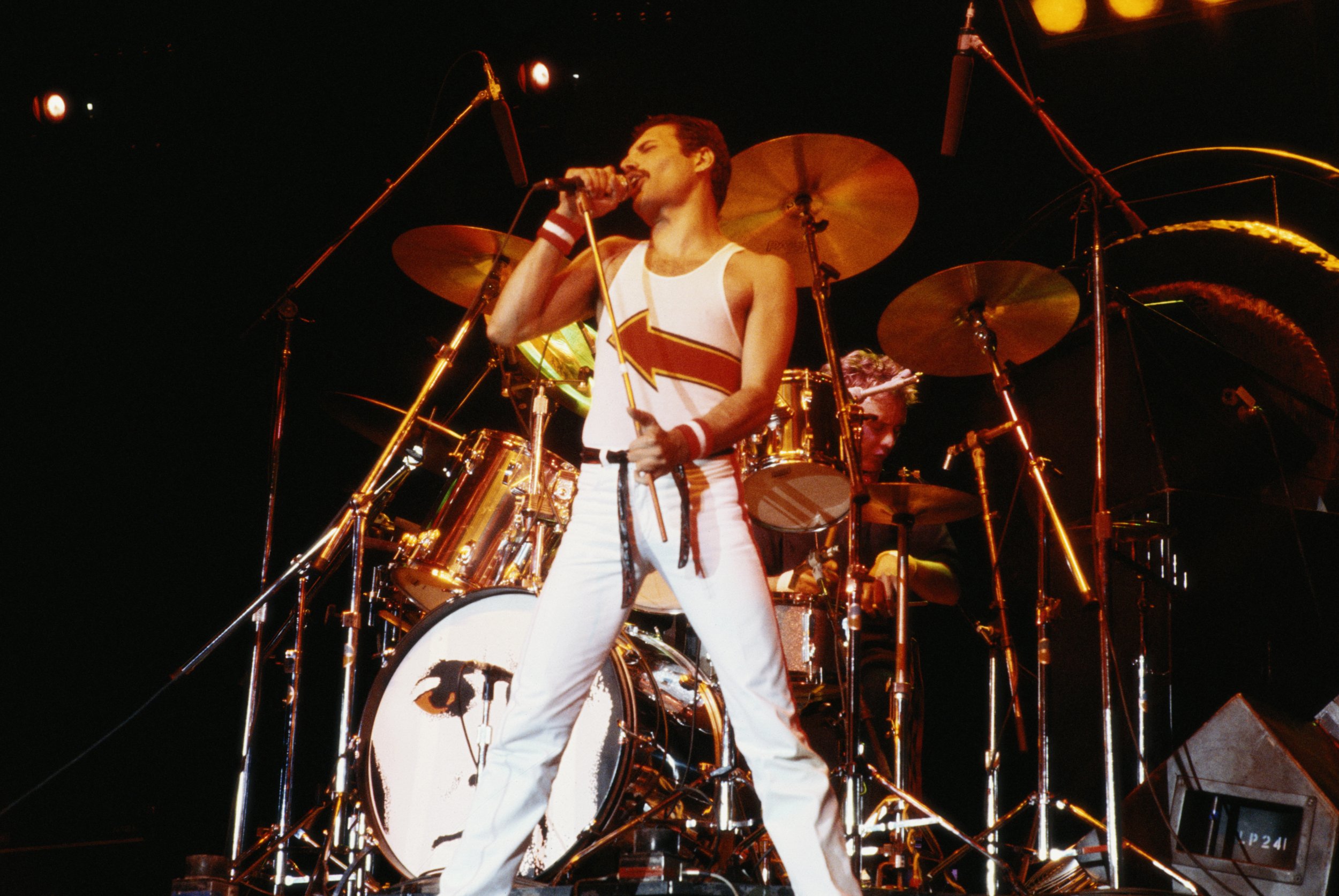 X-Men filmmaker Bryan Singer is on board to direct a biopic about Queen singer Freddie Mercury with Rami Malek in the lead role.
Singer confirmed the news on his Instagram page over the weekend, saying he was "looking forward" to working with the Emmy Award-winning Mr. Robot actor.
The film, Bohemian Rhapsody, which takes its title from the Queen song, has been gestating for around eight years at GK Films, the production company owned by The Departed producer Graham King. Queen band members Brian May and Roger Taylor have been actively involved in the project.
The biopic will be produced by GK Films in collaboration with major studios 20th Century Fox and New Regency. The latest version of the script comes from The Theory of Everything screenwriter Anthony McCarten.
Comedian Sacha Baron Cohen, who bears something of a likeness to Mercury (who was born Farrokh Bulsara) was attached to star in the movie for some time before bowing out over creative differences with the surviving members of Queen in 2013. Cohen had an active role in developing the project and drafted in screenwriter Peter Morgan, the creator of Netflix's new series The Crown , to write the script.
Speaking to Howard Stern earlier this year, Cohen said he clashed with Mercury's Queen bandmates over their vision to present a more wholesome image of the flamboyant singer, while he preferred a grittier take that would reflect his attitudes to sex, drugs and rock-and-roll.
"There are amazing stories about Freddie Mercury. The guy was wild. I mean he was living an extreme lifestyle. There are stories of...little people with plates with cocaine on their heads walking around a party," said Cohen.
"The problem is—and I think it's with any biopic, and I fully understand why Queen wanted to do this—if you're in control of your rights and your life story, why wouldn't you depict yourself as great as possible?"
James Bond star Ben Whishaw was also attached to star as Mercury at one point with Eddie the Eagle director Dexter Fletcher at the helm.
Mercury died in 1991 from AIDS-related pneumonia.
Freddie Mercury Biopic Moving Ahead with Bryan Singer and Rami Malek | Culture