Fredericton Mass Shooting: Police Officers Among Four Dead
Four people, including two police officers, were killed in a mass shooting in the Canadian city of Fredericton, the capital of the eastern province of New Brunswick.
The incident, which occurred at around 7:20 a.m. local time, is still being investigated. Local police asked residents to avoid the residential Brookside West area, north of the city. A tweet posted on the local police force's Twitter page confirmed that at least four people had been killed.
Two were Fredericton police officers, the department said. None of the victims' names have been released.
Police said they have a suspect in custody and that the detainee is being treated for serious injuries related to the shooting. The force said a full investigation into the killings was underway.
CTV Atlantic reporter Nick Moore said he'd heard what sounded like four gunshots in the area, which has since been cordoned off. Moore also said local residents had been asked to remain inside and lock their doors. The Fredericton fire service requested that residents refrain from using social media to report on police locations. The police later reiterated this message, noting that any confirmed information would be released as soon as it became available.
Video footage from the scene showed fire trucks and ambulances rushing to the location of the shooting. Nathalie Sturgeon, a reporter for CBC, said police had deployed an armored vehicle to the scene. Sturgeon also reported that people were being escorted out of the area by police. Some of those standing near the police cordon said they had been told to evacuate while still in their pajamas.
Local resident Robert DiDiodato told CBC he heard what sounded like firecrackers going off at around 7 a.m. "With the tempo, it might've been a gunshot," he recalled. "It was sort of like a pop, pop, pop, pop." DiDiodato said he heard similar noises again, this time closer to his home, about five minutes later.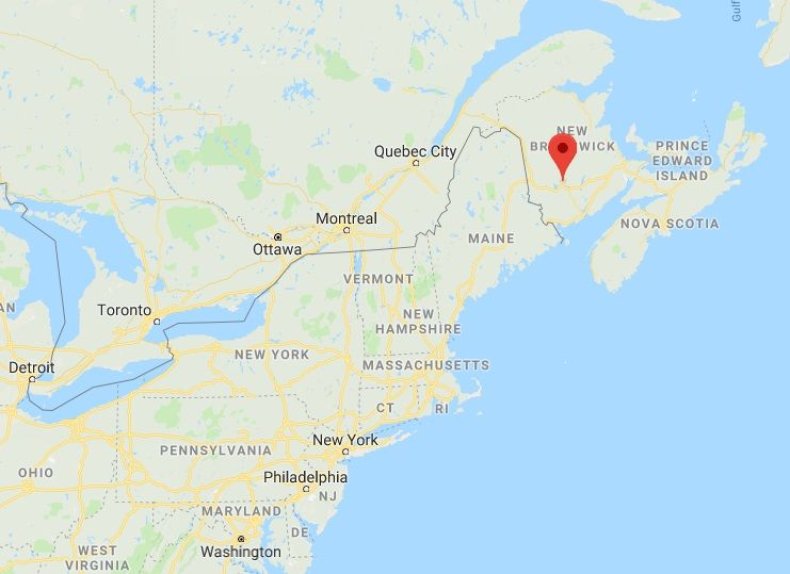 Canadian Prime Minister Justin Trudeau tweeted, "Awful news coming out of Fredericton. My heart goes out to everyone affected by this morning's shooting."
Brian Gallant, the premier of New Brunswick, said he was "shocked and saddened to learn this morning of the ongoing tragic incident." He offered his "condolences, thoughts and prayers to the victims and their families."
Fredericton, which straddles the St. John River, has a population of just over 58,000. Though it is the capital of New Brunswick, it is only the third-largest city in the province, behind Moncton and St. John.
Canada is still recovering from a mass shooting last month in Toronto. In that incident, guman Faisal Hussain killed two people and wounded another 13. Hussain died in a shootout with police. ISIS claimed responsibility, though the gunman's family said he had been depressed and psychotic for many years. Hussain was not on any watch lists and was not considered a national security threat.
This article has been updated to include additional information about the victims.
Fredericton Mass Shooting: Police Officers Among Four Dead | World