Free Coloring Books Are Taking Over The Internet During Quarantine, Here's How To Get Yours
Artists have recently released black and white drawings for their online followers, who have been struggling with boredom under quarantine. What's special about these free art samples is that people can color them in. That's right: a new supply of coloring books! Not only are eager colorists able to keep their minds occupied, you absolutely cannot reject something that's free.
It's not difficult for anyone to imagine being isolated due to this pandemic. Going to the movies isn't even an option because every theater has shut down. This writer has kept his mind busy by reading Stephen King novels, but it won't take long to identify with Jack Torrance in The Shining. So hopefully, coloring will take the edge off of things.
Back in August, executive director Martha Dorn, from the nonprofit The Art Therapy Project, recommended coloring to Today, "Coloring books have been shown to reduce stress and promote relaxation due to their inherent qualities, such as the ability to remain present and focused on the image and provide temporary relief from life stressors."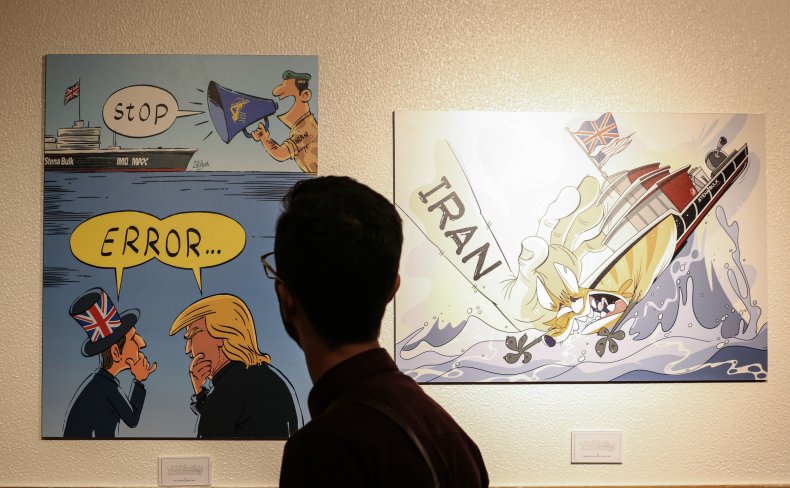 "Similarly, the images in coloring books are pre-made, so the creative energy is placed into the catharsis of repetitive coloring strokes to complete the image," added Korn.
So if readers looking to reduce their stress levels, they should not miss out on this necessary exercise of relaxation.
You're welcome to color within the lines. Go knock yourself out with these coloring pages:
10. Dawn McTeigue
On her official website, artist Dawn McTeigue has free coloring pages featuring Batgirl, Poison Ivy, and Harley Quinn.
9. Rick Gardner
Do you love dogs? Then you're going to love Rick Gardner's coloring pages! It's raining bones! And the dog has a chef's hat!
8. Fantoons
Do you like the psychedelic music of Frank Zappa? Fantoons has given out 2 free pages from their Zappa coloring book.
7. Derek Hess
Artist Derek Hess is freely offering away his black and white sketch, with the inspirational message, "We're All in this Together!"
6. Jocelyn Simpson
@brushedbrilliant artist Jocelyn Simpson has free drawings with special motivational messages, such as "Think Happy!"
5. Alan Robert
Artist Alan Robert has provided a free page from his upcoming coloring book, Beauty of Horror IV. The drawing interprets a gory scene from the 1976 horror movie, Carrie.
4. Aaron Hazouri
Cartoonist Aaron Hazour has posted his black and white artwork, featuring Wonder Woman and the Ghostbusters, because "we're all stuck in the house anyway." And that's the truth!
3. Crayola
Popular for their crayons, Crayola has free coloring pages aimed for kids. This will keep children busy while their parents are working from home.
2. Paul Czarnowski
Robots With Coffee cartoonist Paul Czarnowski has released four black and white pages. These are fun and hilarious drawings of robots drinking coffee.
1. Luxury + Trip
Colorists are able to download this free "Stay Home" pint from the official website of Luxury + Trip. The printable sheet looks adorable with its heavenly flowers.