Free-Market Proponents Should Support Getting the SEC Out of Crypto | Opinion
Senators Debbie Stabenow (D-Mich.) and John Boozman (R-Ark.) recently introduced legislation that would clearly define which regulators wield authority over two cornerstones of the cryptocurrency market—Bitcoin and Ethereum. Free-market advocates have reason to wholeheartedly support the proposal.
It would be fair to say that observers might be confused about the legislation's effect, considering The Associated Press characterized it as a result of lawmakers "who have run out of patience" with the industry's "attempts to live out an unregulated, Libertarian, bank-free world."
However, that characterization isn't quite accurate. On the contrary, the proposal would make it clear that the two tokens fall under the jurisdiction of the Commodity Futures Trading Commission (CFTC). The move would implicitly remove authority from Securities and Exchange Commission (SEC) Chair Gary Gensler—a staunch ally to Senator Elizabeth Warren, a fellow Massachusetts Democrat.
Gensler has lamented on more than one occasion that he believes the industry is defined by "fraud, scams, and abuse," a dour outlook that has contributed to heavy-handed and arguably unscrupulous tactics aimed at undermining cryptocurrency development. The latest example took place in July when the Justice Department indicted a Coinbase employee on allegations of insider trading. Gensler's SEC quickly jumped on the department's coattails, announcing a complaint against the employee for trading "securities"—implying that Coinbase had unlawfully allowed the public to trade cryptocurrencies involved in the case.
Never mind—as Coinbase pointed out—that its process for listing tokens is one "the SEC itself has reviewed." Rather than pursuing authority through open legislative channels, the agency opted instead to make a subtle, rapid grab for power. "Instead of having a dialogue with us about the seven assets on our platform, the SEC jumped directly to litigation," Coinbase noted.
CFTC Commissioner Caroline Pham used even stronger language, calling it "a striking example of regulation by enforcement" in a statement. "Major questions are best addressed through a transparent process that engages the public ... pursuant to the Administrative Procedure Act," she added. "Regulatory clarity comes from being out in the open, not in the dark."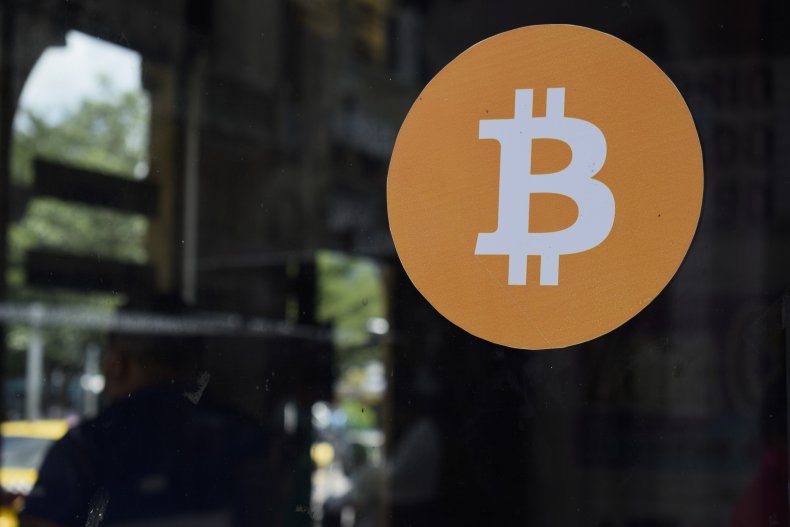 What was the reason for the move? Disdain for unfettered free markets could be one answer. Another answer may be regulatory power and the cash that comes with it. Justifying the SEC's 4,500 employees—and $2 billion budget—requires perpetually headline-grabbing work. And for those ready to retire from public service, a broader menu of regulatory activity means a wider range of job opportunities in the private sector.
Does it come as any surprise that it was Gensler who served as Hillary Clinton's chief financial officer during her 2016 run for the presidency? It was his oversight that led the campaign to a fine from the Federal Election Commission for misreporting expenses related to the Steele dossier.
But let's move on from Gensler's SEC for a moment. As of early August, Bitcoin and Ethereum's combined value stood above $600 million, making them a significant feature of global markets. As a consequence, even those who opt not to invest in cryptocurrency stand to be affected if they are subjected to the arbitrary whims of capricious regulators. That's one reason the industry has voiced support for moving regulatory purview to the CFTC.
"We believe that coins like Ethereum require their own digital classification," American Blockchain PAC CEO Adelle Nazarian told me in an interview. "To date, there is no framework that exists by the CFTC, Congress, Treasury Department, or the IRS. All of those need to come together to establish a mutual definition."
At the same time, some with ground-level knowledge of the industry have been slow to speak up. One developer, who did not wish to be named, told me that was true in his case because he did not want to put a "target" on his back for the SEC.
The consequences, if they fail to pipe up, could prove worse. "Eventually, someone is going to knock on their door," Rutgers Business School fintech professor Merav Ozair noted in an interview with a cryptocurrency website last month. "Look at what happens to a lot of those who say something like, 'Try it and see,' maybe they'll come after us and maybe they don't.' Eventually, they come. They get fined millions of dollars and they get closed down. No one wants to be in that situation, so why not think ahead?"
They're fearful that someone is going to knock on their door? It almost sounds like a story out of a Fyodor Dostoevsky novel about life in the Soviet Union. And it serves to illustrate why freedom-loving Americans should support moving regulatory authority—particularly over the emerging crypto market—away from the SEC.
Rudy Takala is a political analyst who has worked as an editor or reporter in newsrooms that include Fox News, Mediaite, The Hill, The Daily Caller, and the Washington Examiner.
The views expressed in this article are the writer's own.