#FreeBrittneyGriner: Internet Outraged as Russia Extends Star's Detainment
The internet shared their frustration and anger on social media as Russia extends WNBA star Brittney Griner's detainment, which had #FreeBrittneyGriner trending on Twitter.
Basketball star Brittney Griner has been detained in Russia since February over "drug smuggling" accusations. Russian authorities state that the athlete had cannabis oil in her luggage. She has been detained since February 17. On June 14, Russian authorities say Griner's detainment is being extended with her next hearing on July 2.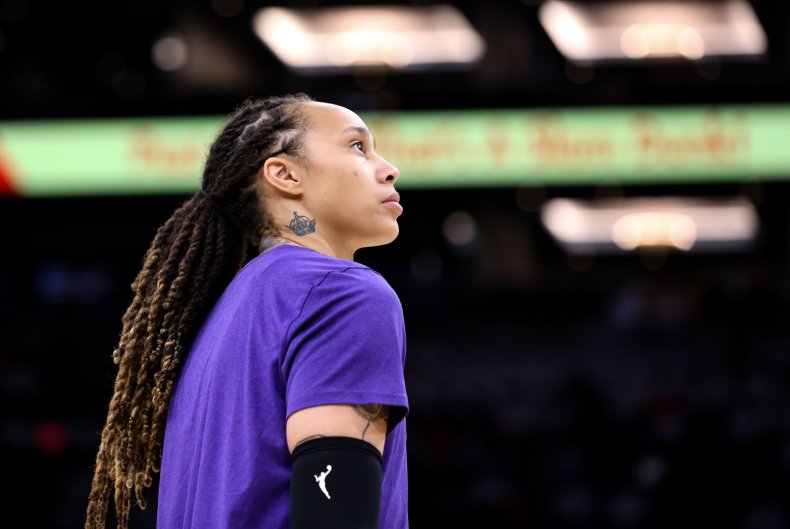 Many on social media have expressed their anger on Twitter,
"Why is this okay???get this American home NOW you motherf***ers," actress Sarah Silverman tweeted.
"It's been 112 days since Brittney Griner was wrongfully detained in Russia. I urge and fully support the efforts of the U.S. Government and NBA Commissioner Adam Silver to bring Brittney home quickly and safely. This is unacceptable," sports star Magic Johnson tweeted on June 9.
One Twitter user wrote, "This is so horrendous. How many more extensions? How much more does BG have to go through?"
"This is so sad to hear," said a user.
"This is outrageous. If one of the NBA's biggest stars had been detained in Russia for 117 days ESPN would probably never shut up about it. #FreeBritneyGriner," another wrote.
"This is gut wrenching. My goodness. My heart goes out to her, her wife & family. WE HAVE TO BRING HER HOME," one urged.
"Hurts every time I see a headline. Brittney Griner should be home!! BG should be with her wife and family! BG should be with her teammates balling out in the WNBA. BG was wrongfully detained in Russia and they continue to keep her a prisoner," exclaimed one user.
Some have signed petitions and urged President Biden and his administration to help bring Griner back to the United States.
Another said, "this is so heartbreaking for BG & for her family! BG needs to be back home safe in the US! It's beyond time to bring her home!@POTUS @VP we continue to call on you to bring BG home!"
A user questioned, "Oh COME ON!!! Why isn't the Justice Department doing anything about this?!!"
Cherelle, Griner's wife, spoke with ABC News back in May about how she is doing in her current situation and how she doing.
"I'm okay," she said, "Every day you wake up and the fact that you're still in that reality it is a reason for you to lose faith and to not have hope in all of the above it gives you so much reason to go down and I won't go down until she's back. Every single day matters for me to be sound, for me to be alert, for me to be attentive to make sure she comes back but it's hard."