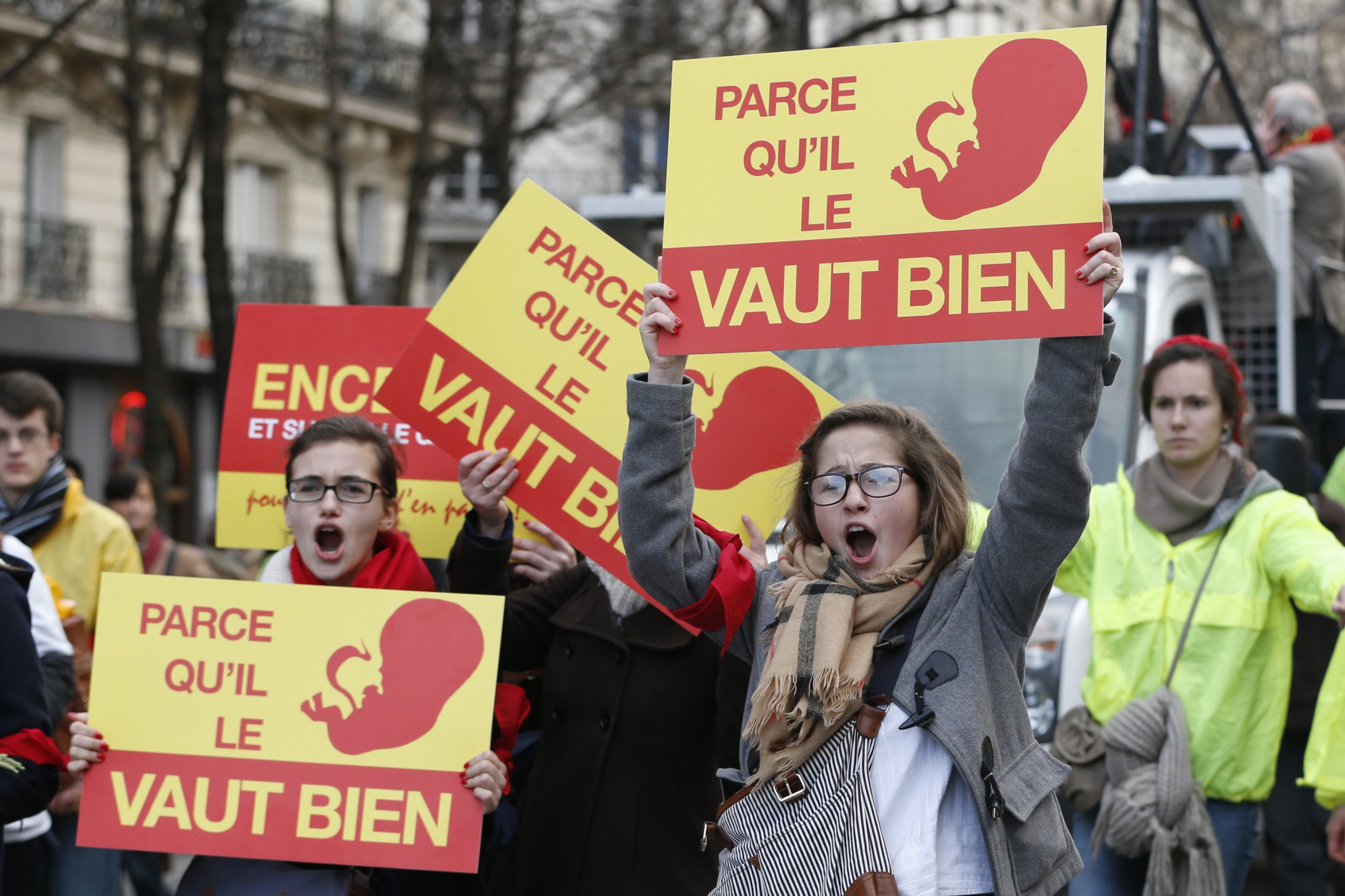 France's National Assembly has voted to ban anti-abortion websites that claim to provide neutral information but actually pressurize women not to have the procedure.
The proposal, which is backed by the Socialist government and still needs to pass the Senate, would outlaw websites that deliberately mislead, intimidate or "exert psychological or moral pressure" on a woman seeking information about terminating a pregnancy, The Guardian reported.
Sites could be punished with a fine or even with prison sentences.
The debate over the ban has ignited a religious row ahead of a presidential election next year that is likely to see Catholicism raised as a major issue.
Georges Pontier, the archbishop of Marseille and head of the French bishops' conference, wrote to President Francois Hollande to complain of a crackdown on freedom of expression.
Presidential favorite Francois Fillon won the center-right primary partly on the strength of his Catholic worldview.
He has said he personally disapproves of abortion though has stressed he does not plan to change France's abortion laws.