French Economist Thomas Piketty Backs Jean-Luc Mélenchon Over Emmanuel Macron in France's Presidential Race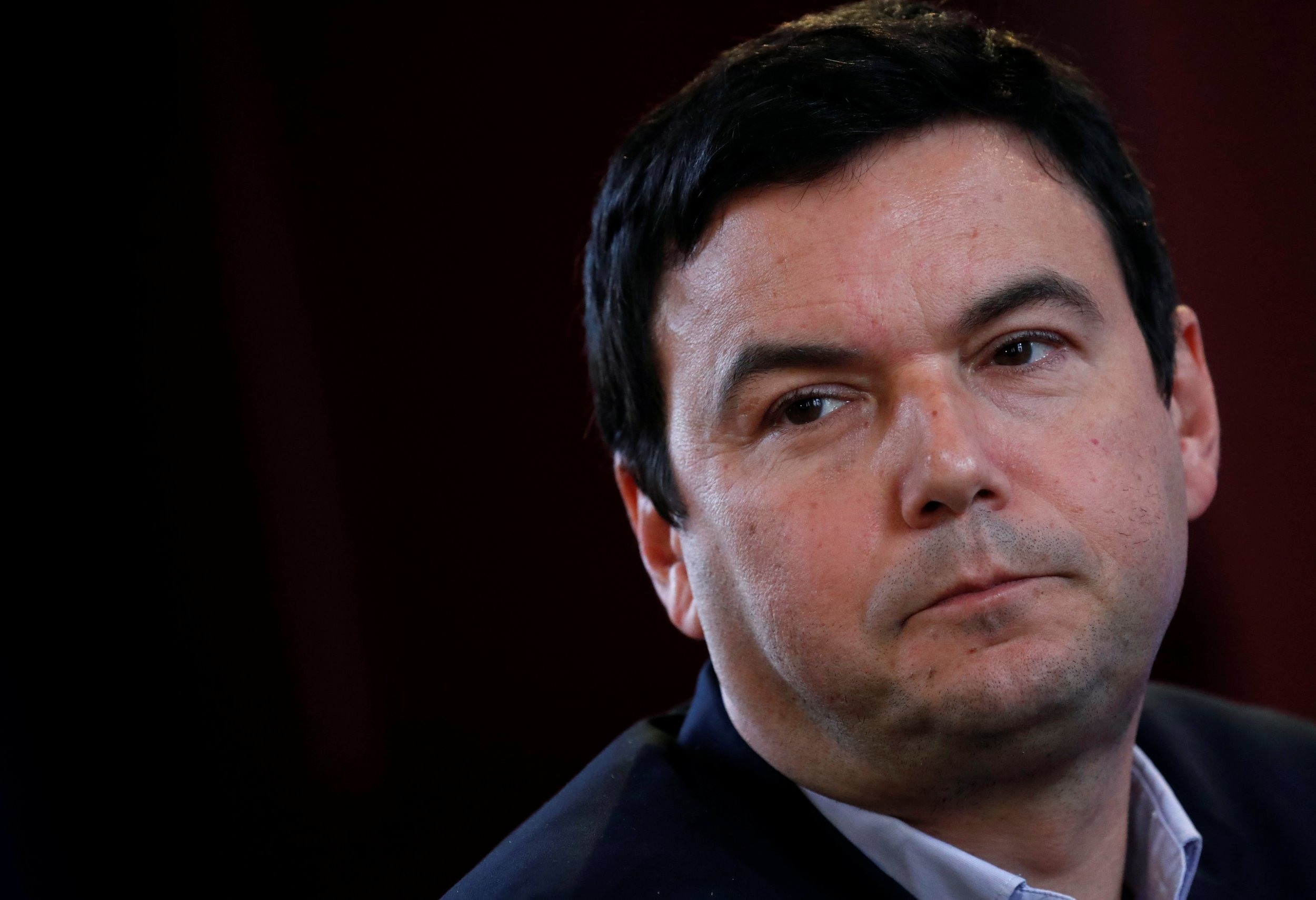 French economist Thomas Piketty has said he would back leftist presidential candidate Jean-Luc Mélenchon if his chosen candidate does not make the second round of the country's elections, which begin on April 23.
Piketty supports the more mainstream left-winger Benoît Hamon, candidate for the Socialist Party. But with Hamon trailing in the polls, Piketty said he would prefer to vote for the radical independent Mélenchon rather than the centrist candidate Emmanuel Macron in the election's second round, Le Monde reported.
Mélenchon, a former Socialist who defected to found the more radical Left Party and now is standing for his new movement Unsubmissive France, was—until a few weeks ago—considered a maverick candidate with little hope of making it past the first round.
His campaign made headlines when it released a videogame, Fiscal Kombat, that has the player take charge of a pixelated Mélenchon to shake down famous figures from French finance and politics.
But Piketty, whose 2013 book Capital In The Twenty-First Century was a global hit, said he would prefer Mélenchon over Macron, who as a former economy minister to President François Hollande was a "co-leader" of the country's "economic disaster."
Mélenchon will no doubt welcome the heavyweight support. He has surged into joint third place with center-right candidate François Fillon in the polls behind Macron and the far-right candidate Marine Le Pen.
Macron currently enjoys the backing of weighty figures including Germany's finance minister Wolfgang Schäuble and the former French prime minister Manuel Valls.
But, Piketty cautioned, he would be "vigilant" in his support for Mélenchon because of the left-winger's Euroskepticism.
The economist said that Mélenchon needed to "clarify" his controversial plan to immediately renegotiate the treaties that govern the European Union on issues like deficit reduction.
Only the top two candidates in the first round, held on April 23, will progress to the second round of the election.
Polls show Le Pen and Macron on about 24 and 23 percent support respectively, with Melenchon and the center-right candidate Francois Fillon roughly neck-and-neck on about 18 to 19 percent.