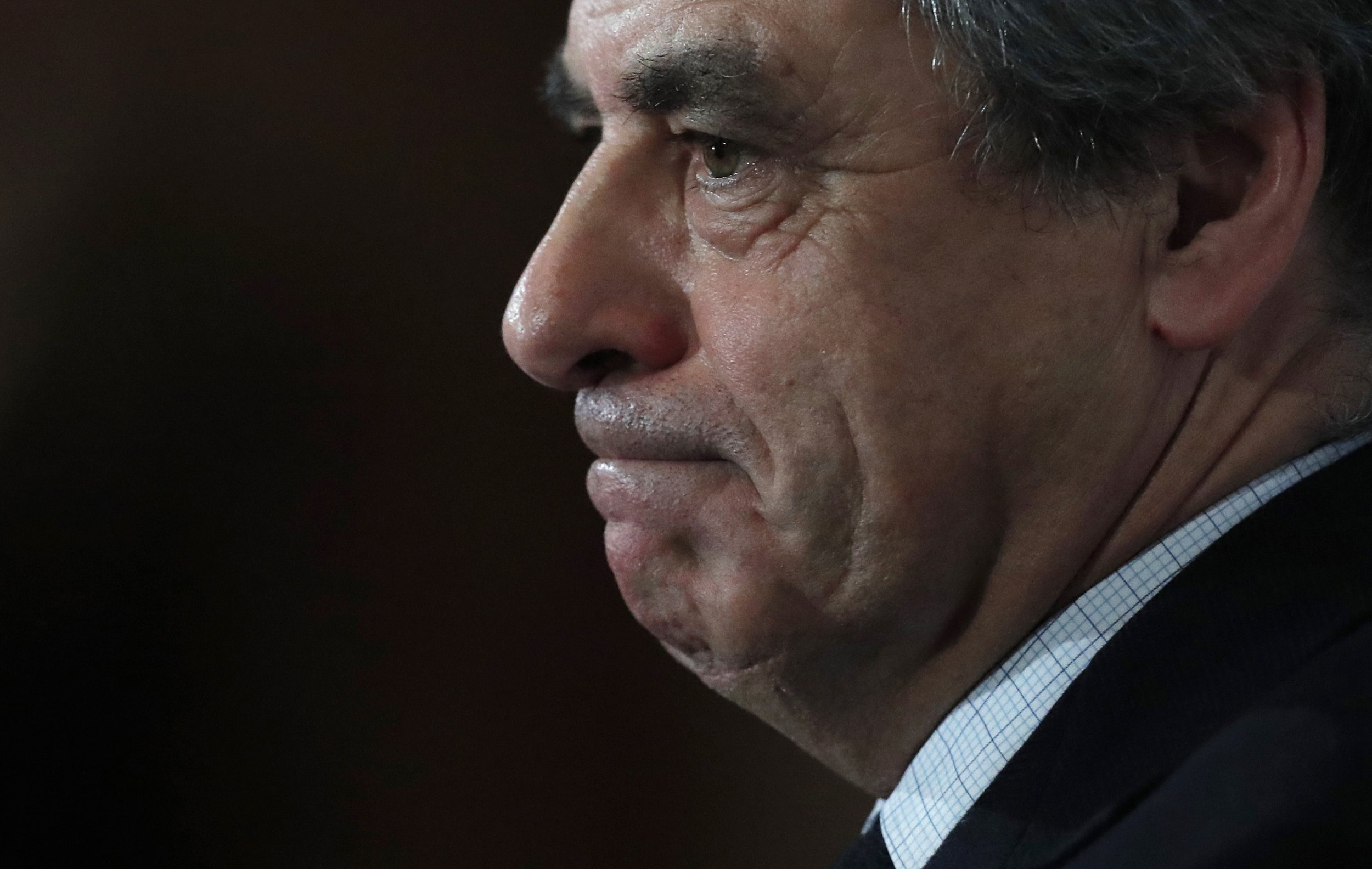 France's center-right Republicans party has unveiled a website rebutting the far-right policies of Marine Le Pen 's National Front.
Launched at the weekend, www.riposte-republicaine.fr ("Republican riposte") seeks to persuade the party's voters not to back Le Pen at the election's final round on Sunday.
The intervention highlights a crucial distinction between the French presidential election and last November's vote in the U.S. While both pitched a centrist candidate against the hard-right, in the U.S. Donald Trump could count on the support, or at least the silence, of many moderate Republicans.
In France, things are different. Le Pen may be reaching 40 percent support among voters in many polls, but much of the nation's political establishment is against her. The Republicans party's candidate, Francois Fillon, was knocked out at the election's first round on June 23 and immediately backed Le Pen's remaining rival, the liberal centrist Emmanuel Macron.
Run by a committee of senior party officials and elected representatives who have experience in fighting the far-right, Republican Riposte hopes to build on this opposition.
The site's front page admits that "too many" of the party's voters "succumb to the far-right sirens"—one recent poll found that as many as 31 percent of Fillon's supporters planned to back Le Pen. Policy briefings on topics including the economy, agriculture, and social policy are designed to combat this with a "modern and rational" message.
The site argues that Le Pen's pledge to leave the euro currency would cost the French economy 30 billion euros, raise prices by between seven and nine percent, and remove 30 percent of savings from small savers.
It claims that Le Pen's blanket approach to taxing imports would raise production costs for farmers who often need to order fertilizers, fuels and other agricultural products from outside France.
And it says Le Pen's isolationist policies would leave France weak and "alone in a totally globalized world."
The site also serves as an early campaign move ahead of June elections to the French parliament, where the Republicans and the National Front will be battling for many of the same right-wing voters.