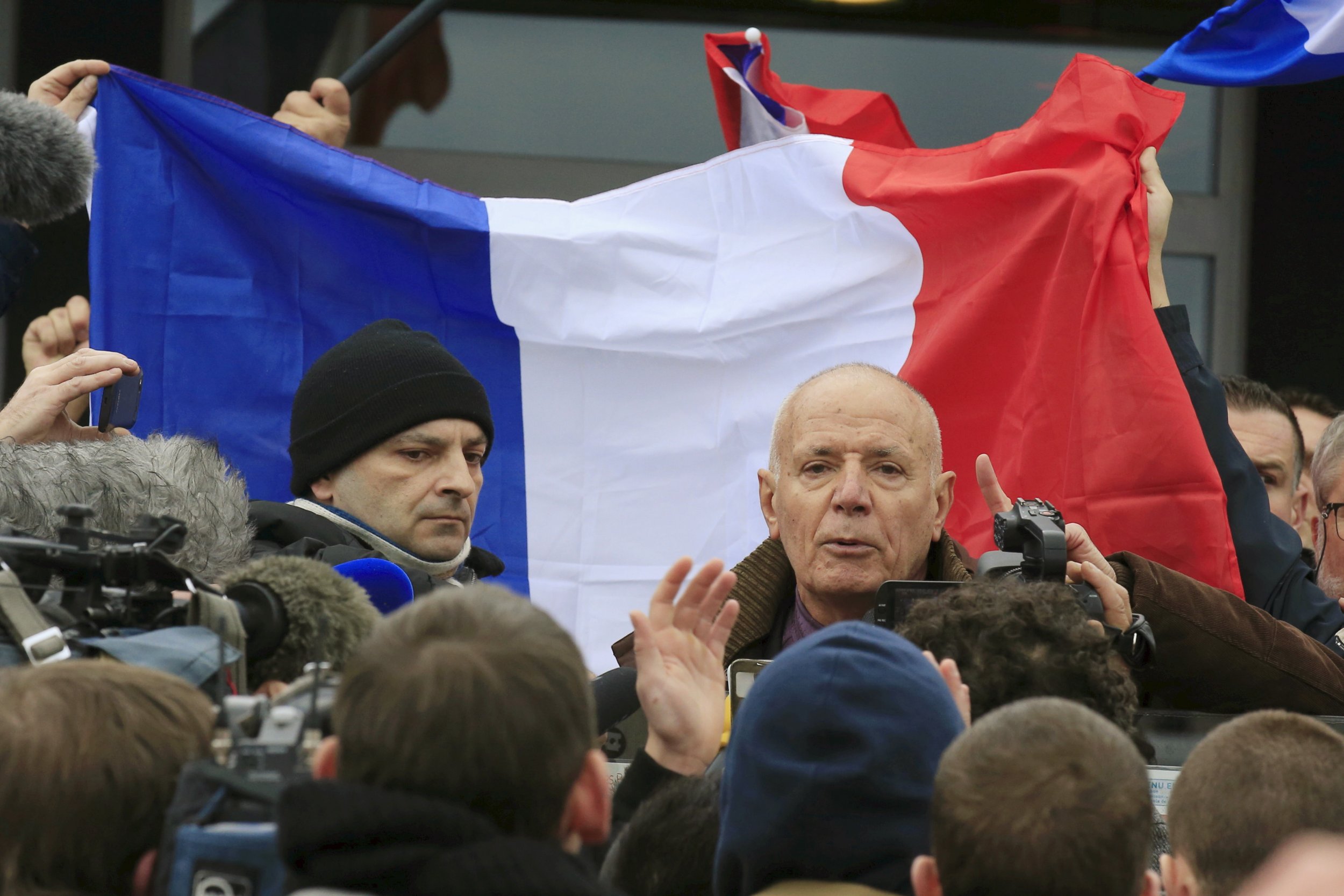 A retired French general is due in court after he reportedly attended a banned anti-Islam rally as part of a day of right-wing demonstrations across Europe.
Christian Piquemal, 75, a former commander of the French Foreign Legion, was arrested in Calais on Saturday for allegedly joining a demonstration in support of the German anti-Islam movement PEGIDA, France 24 reports.
He had been due to appear on Monday, but his appearance has been postponed on health grounds, The Huffington Post reports.
Piquemal and about 19 others were detained after 150 people gathered in central Calais in support of anti-Islam demonstrations taking place across Europe, including in Germany, Ireland, the Netherlands, the Czech Republic and the U.K.
Supporters expressed outrage at the ex-general's arrest on Twitter, with leading Front National politician Marion Marechal Le Pen tweeting her support.
French Interior Minister Bernard Cazeneuve had called on authorities to prevent any groups from demonstrating in the town, which thanks to the presence of the notorious "jungle" refugee camp has become a flashpoint in Europe's migration crisis.
France remains under a state of emergency, after militant gunmen attacked Paris in November 2015, and the government has banned a number of rallies in the intervening months as a result.
The general faces charges of "involvement in a gathering that did not disperse after warning."
He said on Saturday that he was "shocked by the behavior of the police," the BBC reports. "I expected you to be at attention, singing with us but not one of you opened your mouth," he said.
Piquemal is one of dozens of people arrested after the co-ordinated protests, that were intended to show a united, pan-European movement standing in opposition to the perceived "Islamization" of Western countries.
In Amsterdam, mounted police charged PEGIDA marchers and counter-protestors and 20 people were detained. All were released by Sunday morning, according to Dutch News.
In Prague, four people were arrested at a rally that an AFP reporter estimated was about 5,000 strong.
The group's U.K. launch was led by the former leader of the English Defence League (EDL) Tommy Robinson. EDL demonstrations often used to erupt in violence, but Saturday's PEGIDA march remained peaceful, thanks in part to a strong police presence that kept demonstrators far away from left-wing counter-protesters.
"It was very disappointing [at] some of the EDL ones because a lot of people just thought it was a day at the seaside," EDL veteran Frank Day told Newsweek at the U.K. rally. The Pegida demonstration was more effective for being peaceful, he said: "There's nothing more impressive than silence in the face of hysteria."