France Says 'Brain' Behind Paris Attacks Killed in Saint-Denis Raid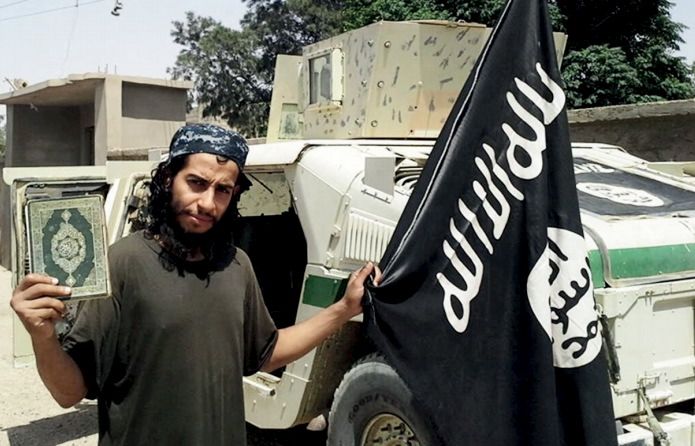 French Prime Minister Manuel Valls confirmed on Thursday that Abdelhamid Abaaoud, the suspected ringleader of last Friday's deadly attacks on Paris, is dead.
French newspaper Le Monde posted a video of the prime minister's statement to Parliament in which he confirmed that Abaaoud died during raids on residences in the the Saint-Denis suburb of the French capital on Wednesday. Abaaoud was identified by his fingerprints.
Valls described Abaaoud as the "brain" or "one of the brains" behind the attacks last Friday that left 129 people dead and dozens injured. The prime minister commended police and intelligence for their work to thundering applause from French lawmakers.
Two people died in Wednesday's raid in Saint-Denis. Prosecutors initially confirmed that one was a woman, who detonated an explosive vest and killed herself—in the first known case of a female suicide bomber in Western Europe—but did not confirm the identity of the other until Thursday afternoon local time.
The confirmation that the dead man is Abaaoud ends one of the largest manhunts in French history.
Abaaoud was a 28-year-old Belgian national of Moroccan descent, according to investigators, and grew up in the unemployment-stricken suburb of Molenbeek, outside Brussels. It is currently not clear when and where he was radicalized, but Le Monde reported that investigators believe that he joined the ranks of the Islamic State militant group (ISIS) in 2013.
French Interior Minister Bernard Cazeneuve gave a public address shortly after Valls' speech, detailing Abaaoud's significance to the operations of ISIS in Europe.
Investigators initially believed that Abaaoud was in Syria at the time of the attacks in Paris and Cazeneuve said that France had received no information from other European countries to suggest that he was on his way back to Europe.
According to Cazeneuve, it was only on November 16, three days after the attacks, that officials in "a country outside Europe" told France they were aware that Abaaoud had recently been spotted in Greece, Le Monde reports.
"Of the six foiled plots in France since spring 2015, Abdelhamid Abaaoud seems to have been linked to four of them," Cazeneuve said.