Paris Attacker Is First Known Female Suicide Bomber in Western Europe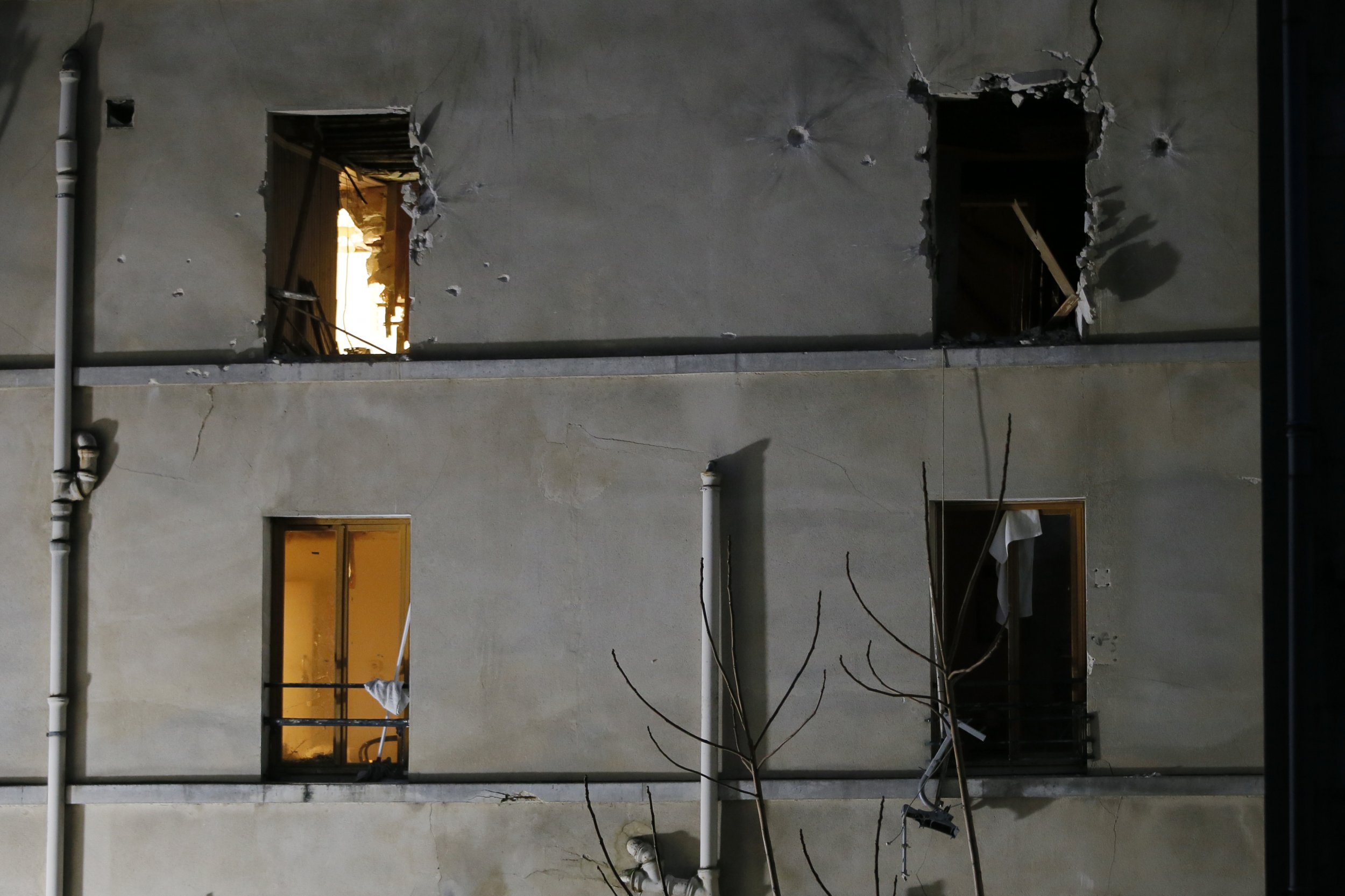 The woman who detonated her explosive vest in the French police's raid on an apartment in northern Paris on Wednesday is the first female suicide bomber ever to strike Western Europe, analysts say.
The woman, who is yet to be identified, blew herself up as police mounted an operation to find the suspected mastermind behind the worst peacetime atrocities in France's history, identified as Abdelhamid Abaaoud, AFP news agency reported. The group is alleged to be part of a cell affiliated with the Islamic State militant group (ISIS).
The U.K.-based security consultancy Risk Advisory Group's "terrorism tracker" database shows that there have been no female suicide attacks in Western Europe since it began recording in January 2007.
Even further back, analysts say that there is no record of a female suicide bomber striking any of the 10 western European territories monitored: Austria, Belgium, France, Germany, Ireland, Liechtenstein, Luxembourg, the Netherlands, Switzerland and the U.K.
"It's not something I have seen in western Europe," says Andrew Majoran, research associate of Global Terrorism at Risk Advisory Group, adding that the woman who died in Paris may have been preparing to mount another attack.
The records of U.K.-based geopolitical risk analysis company Verisk Maplecroft also confirm that this is the first recorded incident of a female suicide bomber in this section of the continent.
Florian Otto, head of the Europe Desk at Verisk Maplecroft, adds that the ISIS cell's use of a female suicide bomber in Paris on Wednesday is likely to raise the terror threat level in Europe because of the number of European women who have traveled to the Middle East to join militant groups such as ISIS and Nusra Front.
"For example, by some estimates, more than 110 German women are among the approximately 750 German nationals who have departed for Syria," Otto says.
Michael Horowitz, analyst at the Tel Aviv-based risk consultancy the Levantine Group, says that while it is tough to make declarative statements about such issues, he also believes this is the first occurrence of a female suicide bomber in one of the western countries on the continent.
"It is definitely the first time in France and it is definitely something new and very abnormal," Horowitz says.
Insurgent groups in Eastern Europe, Asia, the Middle East and Africa have used female suicide bombers as both a shock tactic and a strategic asset for decades. Two women detonated suicide bombs on the Moscow metro in March 2010, killing 40 people. The Al-Qaeda-linked Caucasus Emirate claimed responsibility for the attack.
In January, a woman detonated a suicide vest inside a police station in Istanbul, killing one officer. The far-left Revolutionary People's Liberation Front (DHKP-C) said it was behind the attack.
Elsewhere, the Nigerian militant group Boko Haram has used female suicide bombers to kill dozens of people in recent years. The Kurdish separatist group, the Kurdistan Workers' Party (PKK), has also used women to conduct attacks in Turkey and the Tamil LTTE of Sri Lanka used a female suicide bomber to assassinate the Indian Prime Minister Rajiv Gandhi in 1991.
Left-wing nationalist groups used female bombers in Lebanon in the 1980s, as did separatists in Chechnya, an administrative region of Russia, from 2000 onwards by women known as "Black Widows."
Palestinian women on behalf of militant groups also carried out suicide attacks during the Second Palestinian Intifada, or uprising, between 2000 and 2005, against Israeli targets. A female suicide bomber, Sajida al-Rishawi, attempted an attack on a wedding in the Jordanian capital of Amman in 2005 but her explosive belt did not detonate. She was executed by Jordan in February.
The motives for using females to conduct such atrocities include gaining access to soft targets, amplified media coverage due to the shock value of using a woman and the psychological impact of making people believe that any person can commit such an attack, according to analysts.
"It changes the public's perception of what a terrorist is," Majoran adds. "It means that anybody could be a terrorist now, it's not just the typical men or radicalized youth anymore."
Otto agrees that the fears of European citizens will only be heightened by the entrance of female suicide bombers on the continent.
"The strategic benefit [for ISIS] is that deploying female suicide bombers compounds the psychological impact of terrorism because every adult could in theory perpetrate an attack, even members of groups generally considered worthy of special protection, such as pregnant women," Otto says.
ISIS had not previously used a woman to conduct a suicide bombing but men disguised as women have carried out attacks on behalf of the group. An ISIS-linked suicide bomber that killed 33 people in the southern Turkish border town of Suruc in July was initially reported to be female but the government later confirmed the gender of the attacker as male.