French Police Fatally Shoot Suspected Cannibal After Finding Teen Boy's Head in Bucket
Police in France shot and killed a man, 32, suspected of cannibalism on Monday morning. This followed the discovery of the decapitated and partially consumed head of a 13-year-old boy in a bucket, found in an apartment rented by the man the previous day, the New York Post reports.
Authorities ended up at the suspect's apartment in the town of Tarascon following an investigation into the young boy's disappearance. He had previously gone missing from a care home in Marseille, a city about 60 miles southwest of Tarascon.
Police were called to the scene initially when a neighbor called in to report seeing what looked like a human body in a bag on Sunday night. Upon arrival, police confirmed it to be a body. Strips of flesh were missing from the shoulder, furthering the cannibalism theory put forward by authorities.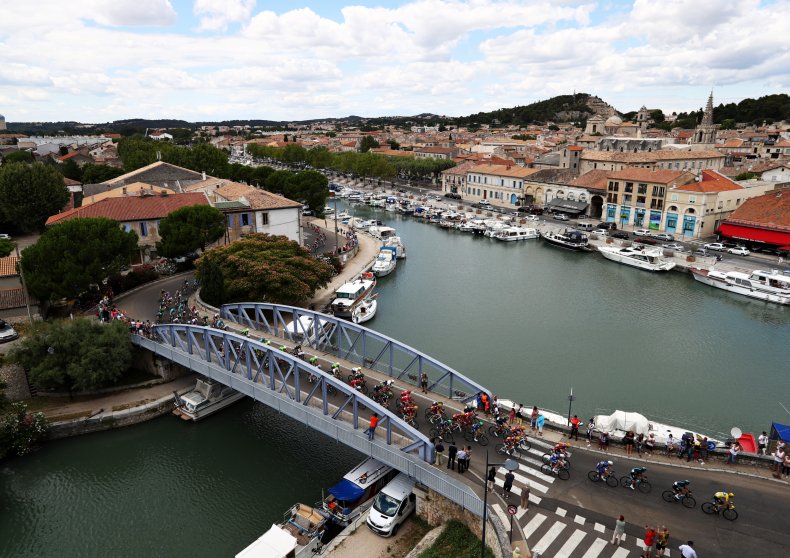 The suspect returned to the apartment the following morning and attempted to flee from police by jumping from rooftop to rooftop, neighbors said. He was found three hours later and shot it the abdomen by an assistant police officer while trying to climb over a gate, French newspaper Le Figaro reported.
Public prosecutor Laurent Gambau told the press the suspect is known is to have had a psychiatric disorder. He also had past convictions for violent crimes.
Authorities stressed to the media the case is in the preliminary stages at this time and that little can be said for sure. Gambau said the dead suspect has not yet been formally identified as the boy's killer, and that it is "impossible at the current time to confirm the hypothesis of anthropophagy [cannibalism]."
Newsweek has reached out to the Tarascon police for a comment on this case as it stands, but has yet to hear back. This story will be updated if and when Newsweek receives a response.
As one of the more grisly crimes imaginable, cases of cannibalism are relatively rare in the modern era. A more recent case came in 2019, when a man in rural Michigan, Mark Latunski, used the dating app, Grindr, to lure a young hairdresser, Kevin Bacon, to his home. Once there, Latunski reportedly stabbed Bacon to death and hung his body from ceiling rafters by the ankles. He then severed the testicles from the body to cook and eat them.