French Police Find Third Body in Saint Denis Raid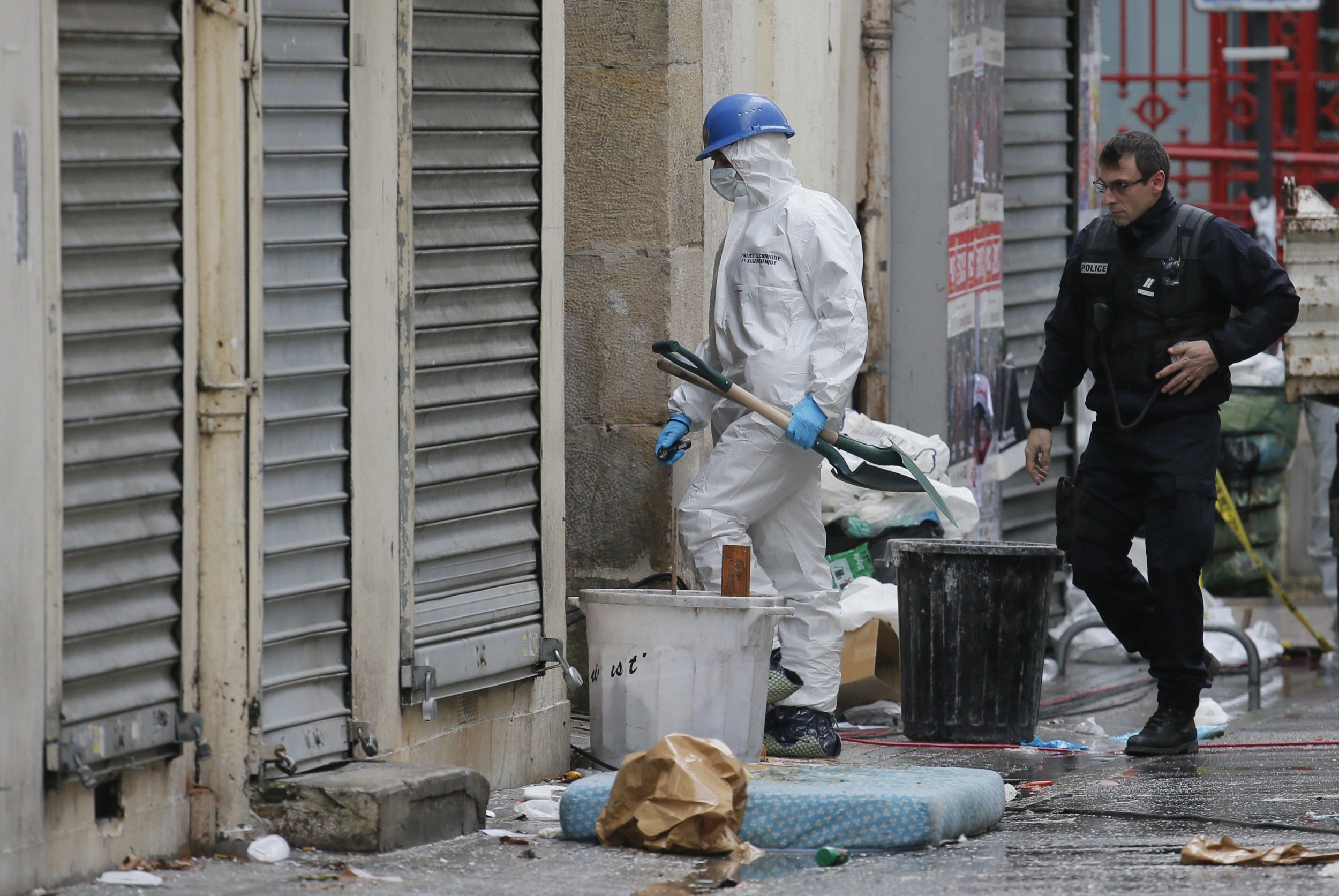 French police on Friday found a third body at the scene of the raid in a Paris suburb at which the suspected ringleader of the November 13 attacks was killed.
Authorities initially reported only two people had been killed during the raid in the suburb of Saint Denis on Wednesday, one of whom was confirmed to be Abdelhamid Abaaoud — the man previously identified as the architect of the deadly attacks — and the other a woman, currently presumed to be his cousin Hasna Aït Boulahcen, according French national newspaper Le Monde.
Boulahcen died after an explosive vest she was wearing detonated. Le Monde confirms that investigators have identified the body as hers and a bag found at the scene of the explosion contained her passport.
However the newspaper also cites authorities as saying that they have found a third body, currently unidentified, but whose head "scientifically corresponds to that of a man."
French Prime Minister Manuel Valls also announced on Friday that the civilian death toll from the attacks has increased. Valls told the upper house of the French parliament that one more person is confirmed to have died, bringing the toll to 130, according to French news channel BFMTV .
CCTV footage also emerged on Friday that shows Abdelhamid Abaaoud riding the Paris subway at the precise time some of his alleged conspirators were inside the Bataclan concert hall, where at least 89 people died.
As more information comes out of the investigation concerning the suspects behind the attacks, French TV news channel BFMTV reported that its staff had seen CCTV footage of Abaaoud at the Croix de Chavaux station.
Footage from two cameras reportedly shows Abaaoud jumping a turnstile at the station at around 10 p.m. local time. The station is about 250 metres (273 yards) from the location where police found a vehicle presumed to have been used by the attackers across the French capital.
Newsweek could not independently verify the new information and has not seen the footage, but French news magazine L'Express said that it too had access to the footage and confirmed BFMTV's reports.